Congress Demands CM's Immediate Intervention to Resolve Regularisation Issue of 130 IFB Employees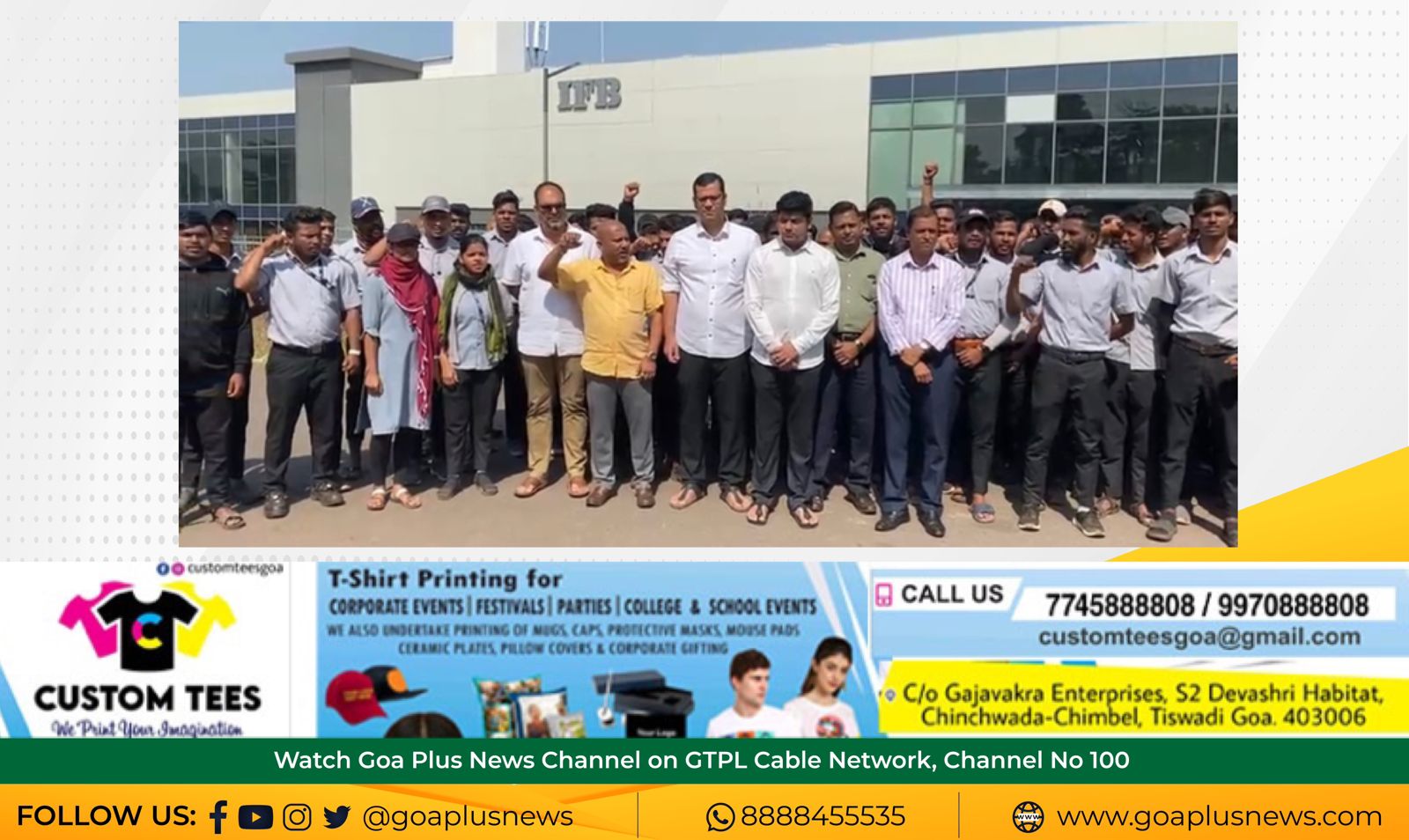 Panaji – Insensitive BJP Government has turned a blind eye on 130 Goan youths who are demanding regularisation after putting in 3 years service. I will write to Chief Minister to intervene & resolve the issue immediately. I will also speak to IFB Management to find an amicable solution stated Leader of Opposition Yuri Alemao.
He was speaking after meeting the striking workers of IFB at Verna Industrial Estate today. Congress President Amit Patkar, Quepem MLA Altone D'Costa, Everson Vales, Capt. Viriato Fernandes, Moreno Rebello and others were also present in the delegation.
BJP Government should implement the Congress Maniesto which will help in resolving the unemployment issue in Goa. We had promised 500 crore budget allotment to create employment opportunities, Yuri Alemao said.
It is sad that the BJP Government which had promised Unemployment Dole in 2012 could not fulfill their own election promise even after three elections. Today after ten years, they are neither giving doles nor jobs, said Congress President Amit Patkar.Quepem MLA Altone D'Costa warned the BJP Government that if the new trend of replacing Goans with outsiders is allowed to continue, it will create huge problem in the State. He said Chief Minister must act fast.
Congress Party has always fought for the cause of Goans. We will stand by the youths and fight for their rights, said Capt. Viriato Fernandes. Congress Leader Moreno Rebello also pledged his support to the striking youths.