Coke Studio Bharat Celebrates the New Voice of India
Launches a new season highlighting independent artists, their unique niches, and the cultural diversity of the country.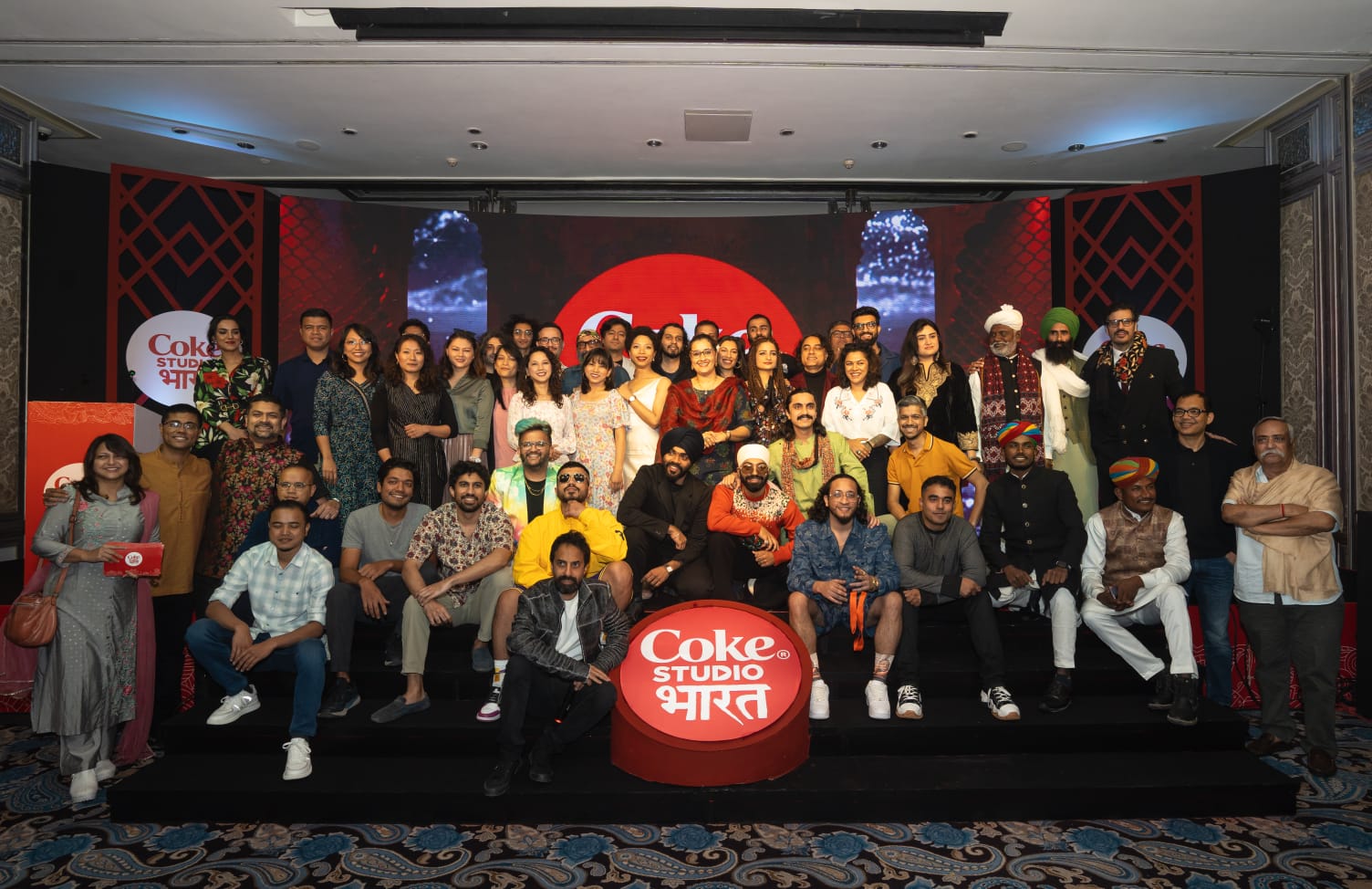 After the overwhelming success of Coke Studio globally, Coca-Cola announces the launch of 'Coke Studio Bharat' in Mumbai today. The season is an amalgamation of over 50 artists from across the country who have come together to create over 10 memorable tracks celebrating the roots of Bharat.
The Indian music industry is undergoing a revolution, and Gen Z is driving the change. Today, the youth seek authenticity, greater freedom of expression and openness to immerse themselves into different music forms that are unique, diverse, yet meaningful. In this season of Coke Studio, emerging artists from India's hinterlands and seasoned artists have come together, to lend their own unique voice to the tracks.
Coke Studio Bharat: 'Apna Sunao' is humbled to be a conduit to give these talented artists' unique voices a stage to tell the story of Bharat that is rooted in culture yet embraces the new music of today. The platform will host music that pays homage to the various parts of India that artists call home, connecting with stories that are rich in history, with diverse languages, and using varied musical instruments creating magical melodies set to enthral.
Today, Indian artists are telling their stories proudly, in voices that are not only authentic and truly regional but also loved by fans worldwide. 'Apna Sunao' celebrates exactly this spirit of new India and is built on this original and independent freedom of expression.