A unique first for Goa – Doctors at Manipal Hospitals Goa, conduct 2 lifesaving transplants in a span of 24 hours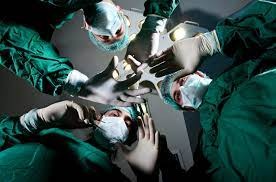 Doctors at Manipal Hospitals, Goa have managed to perform two high risk life-saving transplants successfully. One was a spousal donor kidney transplant and the other was a allogenic bone marrow transplant. Manipal hospitals Goa is the only hospital in Goa doing both kidney and bone marrow transplant and the only unit conducting laparoscopic Donor Kidney Retrieval.
A 55-year-old lady had presented with bilateral PCKD with severe infection and undergone bilateral nephrectomy. She also had severe uremic cardiomyopathy. She was leading a very poor quality of life for several months due to anuria, poor cardiac reserve and needing haemodialysis. Despite all the challenges the renal transplant was conducted smoothly and safely due to excellent team work and coordination by several departments and team members which includes The kidney transplant team including Dr. Deepak Dubey, Dr. Amol Mahaldar, Dr. Madhav Sanzgiri, Dr. Rakesh Deshmane, Dr. Jagannath Kulkarni, Dr. Divya Mahaldar, Dr. Yogesh Gaude and Dr. Elaine Rodrigues
Briefing about the patient, Dr. Madhav Sanzgiri, Consultant Urologist, Manipal Hospitals, Goa said, "The women's kidney's had been removed and she needed a transplant as soon as possible. The woman had developed poor cardiac function and was having trouble during dialysis with low haemoglobin and low blood pressure. Her Quality of life had become very poor and she had gone from being the home maker to a dependent needing help with activities of daily living. She would have benefitted with a kidney transplant if a donor was ready to come forward. We immediately checked with the family and were able to identify her husband as the potential donor. Ideally, a Kidney transplant requires the blood groups to match, as one blood group has antibodies against another blood group."
The patient underwent a thorough preoperative evaluation and multiple other challenges were unearthed. Even though a coronary angiogram showed normal blood vessels, her heart function was only 35% ejection.
This was likely a result of Uraemia – "the bad internal environment of a patient with failed kidneys". The poor exercise tolerance made the patient high risk for anesthesia during transplantation. The previous surgeries for removing kidneys and the scarring in the abdomen increased the difficulty level of the Surgical team. As both kidneys were removed, she was not able to urinate. The absence of urine for more than one year meant the bladder was small and likelihood of infections in the post-transplant period was high, Dr. Amol Mahaldar, Consultant – Nephrology and Transplant Physician added.
In the bone marrow transplant case, Dr. Mahadeva Swamy, Consultant Hemato Oncologist & Bone Marrow Transplant Physician, Manipal Hospitals Goa said "A patient with high-risk acute myelogenous leukaemia needed induction chemotherapy. He was brought in remission with intensive salvage chemotherapy. For high risk refractory leukaemia, disease has to be consolidated with Human leukocyte antigen (HLA) matched Bone marrow transplant. And unfortunately there was no HLA match available. Patient could not afford Matched unrelated donor from national/ international stem cell/ bone marrow registries, patient's son was Haplo-HLA (half) match."
Patient underwent half match bone marrow transplant. During the course of treatment he developed febrile neutropenia with sepsis and severe mucositis which was managed with appropriate antibiotics and other supportive care. The patient required multiple blood products which are irradiated blood products. As the patient's sons stem cells infused, it started recovering his neutropenia and sepsis resolved, where he developed Grade I GVH (graft vs host disease) which was managed with immunosuppressant and discharged after 31 days of hospitalisation. This complex BMT transplant was conducted almost simultaneously by excellent team work and coordination. The team included Dr. Mahadeva Swamy, consultant hemato oncologist, Manipal Hospitals, Goa, Dr. Dhaval Fadadu, Consultant Transfusion Medicine and Blood bank in charge, Manipal Hospitals, Goa and Dr. Siddesh and the dedicated team of ICU doctors, nurses and supporting staff.
Dr. Mahadeva Swamy, said – "It is a unique first for Goa that such complex and difficult transplants are being handled so Successfully. It needs the highest level of dedicated and expert team work and use of very high end technology and expertise all of which was achieved in a short Span of 24 hours. Currently patient is stable at home and having is regular activities"
Commenting on the success of both the treatments, Mr. Surendra Prasad, Hospital Director, Manipal Hospitals, Goa said, "These cases were rare and Manipal Hospitals, Goa will keep on working hard and will help save many lives in the future. I congratulate the entire team for the intricate diagnosis and treatments provided thus giving a better quality of life for the two patients, Both the patients are doing well and leading a much better quality of life."