CM should take action against an illegal school in Chimbel: Adv. Amit Palekar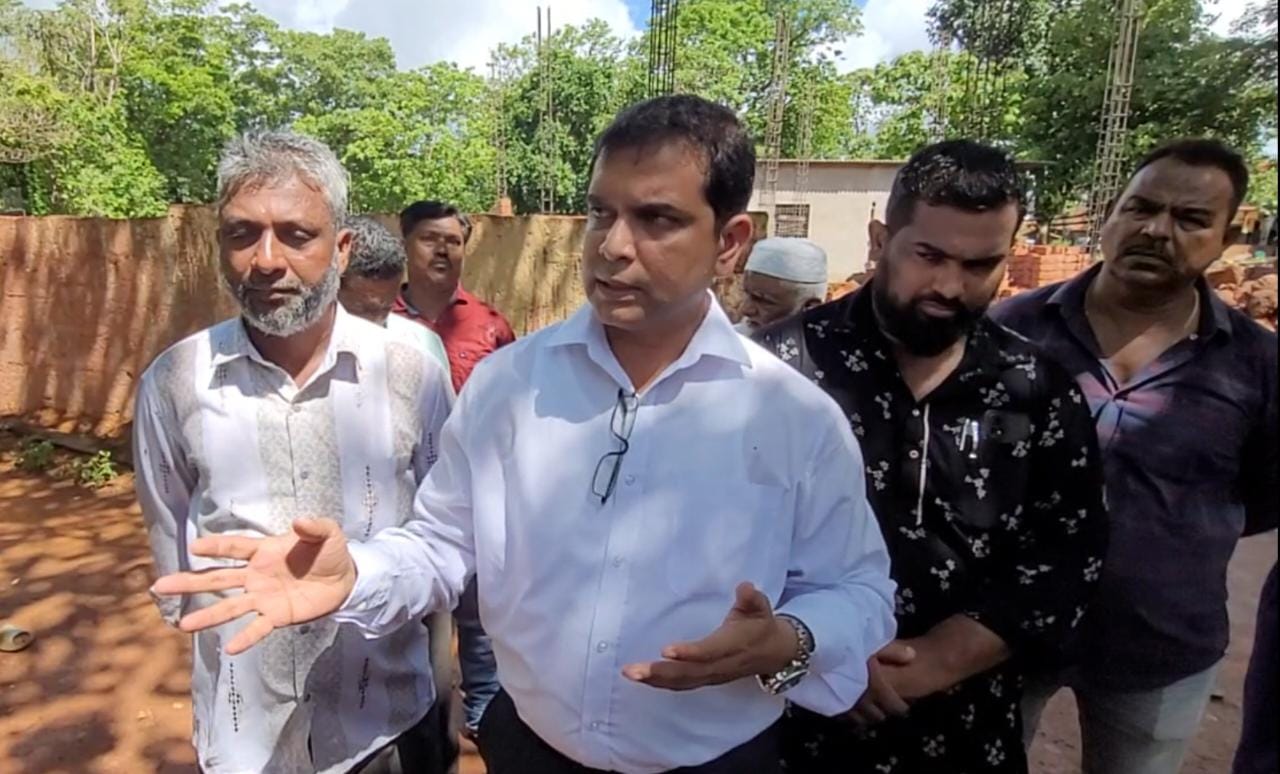 The Aam Aadmi Party Goa unit President Adv. Amit Palekar exposed the illegal school run by BJP spokesperson Urfan Mulla and asked CM Pramod Sawant to take immediate steps to stop such acts of illegality by member of his own party.
Palekar had already sent legal notices to the Chimbel Panchayat, the TCP, the CM, and the Directorate of Education, proving that the BJP spokesperson had abused his power by building a new school within 300 metres of the old government-aided school in Chimbel.
Palekar pointed out that Urfan Mulla illegally transformed a residential structure into a school which is within 300 metres of a minority school, namely Jadeed English high school, which is against the law.
Palekar told the media that the property does not have a road in front of it and does not have a 6 meter access. Also, the Panchayat had set up a garbage dump site near the property. This poses a risk to the children and parents.
Palekar said, "The new school has been built on a plot that is part of a larger property and it has not been participated or sub-divided as required under TCP rules. There is also no conversion Sanad obtained which is mandatory for commencement of any construction activity".
Adding he said, "TCP and DOE have honest employees; however political interference prevents them from continuing their work honestly. Urfan Mulla's current project is fraught with illegalities, but his connections with the government prevent this from being stopped. I request that CM Pramod Sawant take immediate steps to stop this illegality, otherwise we will approach the High Court".