Brutal assault at Anjuna. 05 arrested. Victim in critical condition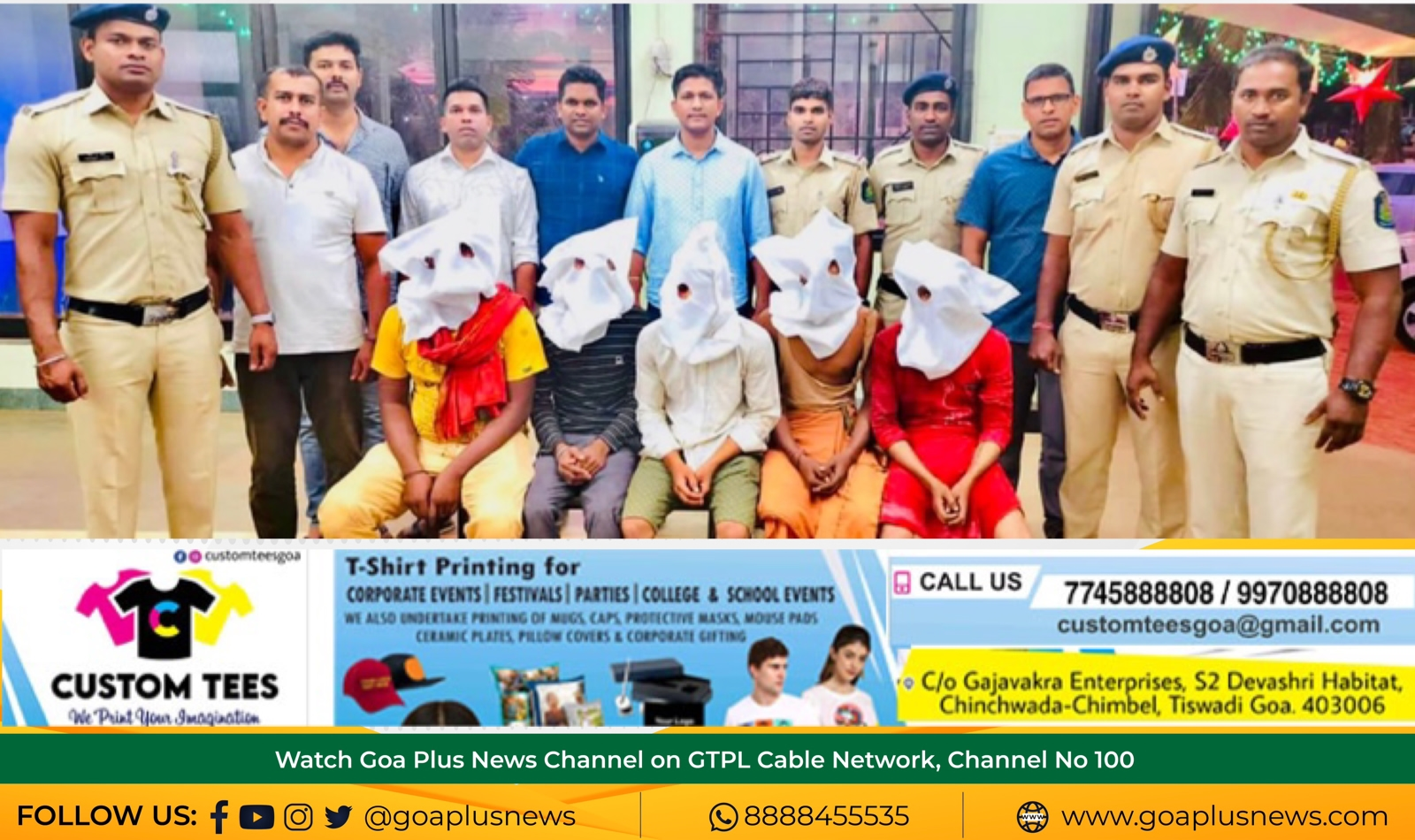 Panaji: Anjuna police have arrested 05 persons in connection with an attempt to murder incident that happened on late night of 09/01/2023.
As per SDPO Mapusa Jivba Dalvi a complaint was lodged by an AC Technician Shri. Sohail s/o Salim Shaikh, age-24 years, Occp- Ac technician, r/ Assagao, Bardez Goa, n/o Wadala East, Mumbai informing that on 09/10/2023 while and his friend Mr. Wasim Shaikh N/o Mumbai were at the construction site some workers under the influence of alcohol came towards them and one of them started vomiting. Further when he questioned them all of them assaulted them by fist blows and kicks. Mr. Sohail managed to escape but Mr. Wasim was badly assaulted by the workers until he was unconscious. The complainant Mr. Sohail has suffered simple injuires. He and his friend both had come to work as AC technician in Goa yesterday.
Mr. Wasim Shaikh was taken to GMC Hospital, Bambolim – Goa wherein he is in a very critical condition.
SDPO Dalvi further informed that upon receipt of complaint immediate teams were formed led by PI Prashal Desai of Anjuna ps and all the accused persons were nabbed while they were trying to flee from Goa. The accused persons are identified as (1) Mr. Deepak Paswan N/o Bhithsari, Begusarai, Bihar(2)Mr. Roshan Paswan, N/o Bhithsari, Begusarai, Bihar(3) Dishkant Paswan, N/o Bhithsari, Begusarai, Bihar.(4)Mr. Kishan Paswan, Bhithsari, Begusarai, Bihar and (5)Mr. Sumit Kumar Shah, Bhithsari, Begusarai, Bihar.
All the accused persons are presently in police custody. A FIR under sections 143, 147, 323, 307 IPC has been registered.
Further investigation is in progress with PSI Dhiraj Devidas, PI Anjuna Prashal Naik Dessai under the supervision of SDPO Mapusa Jivba Dalvi and SP North Nidhin Valsan, IPS.