BJP reaping poison, sowed by them: P Chidambaram
– Restore 'Abide with me' hymn
– Congress will form stable government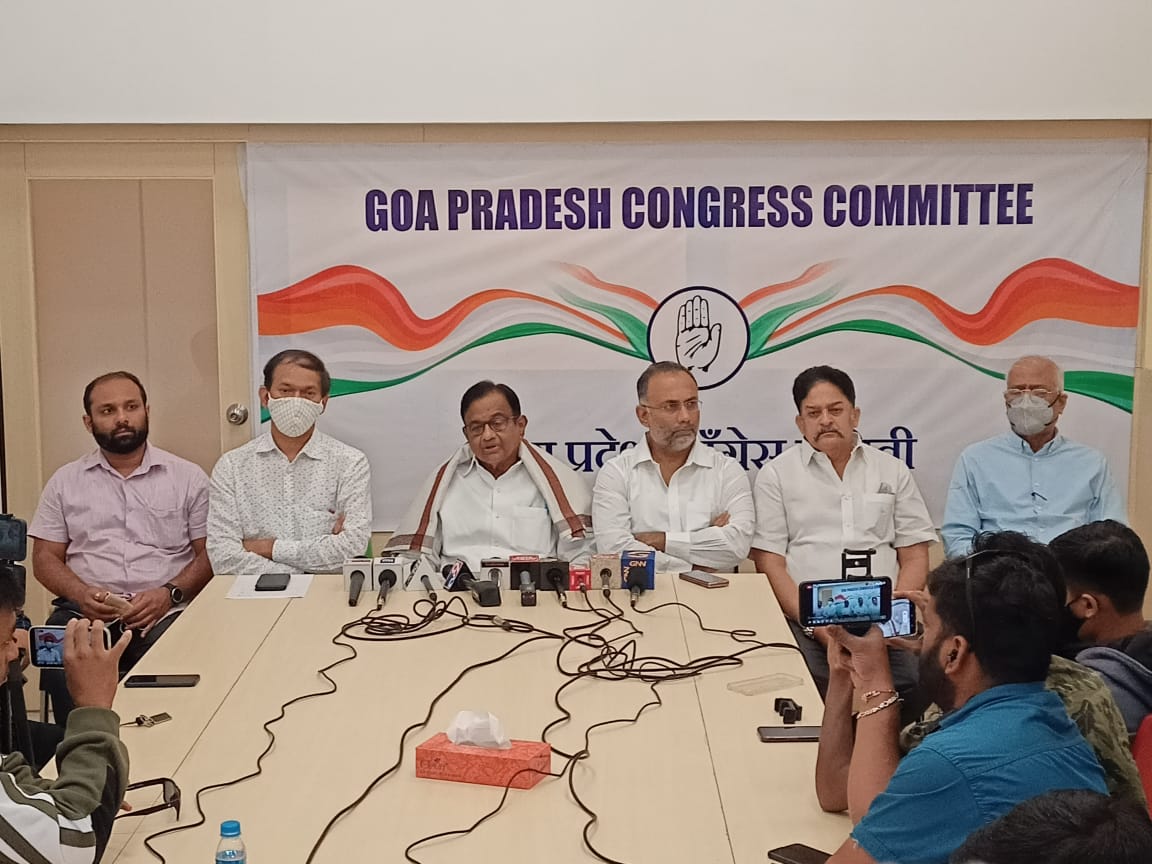 PANAJI: Congress Senior observer P. Chidambaram on Sunday said that Congress is confident to get a majority to form a stable government and pointed out that 'The poison which was sowed by BJP is now reaped as poison and this is evident as leaders have started to leave that party.'
He said that Congress candidates will remain united and will run a united government. "This is important in view of the past history of Goa. Congress Party will fight unitedly and we have hope that people of Goa will repose faith in us.
Congress Senior observer P. Chidambaram addressed a press conference in Panaji and said that people of Goa are with Congress. AICC Incharge Dinesh Gundu Rao, GPCC President Girish Chodankar and others were present on the occasion.
Reacting to dropping of the traditional Christian hymn 'Abide with me', a favorite of Mahatma Gandhi, from the list of tunes for this year's Beating Retreat ceremony, Chidambaram said that the development has hurt the people of the nation.
This tune has been played at the annual ceremony every year since 1950.
"Mahatma Gandhi had made this secular hymn popular. I hope better sense prevails and this hymn is restored." Chidambaram said.
Replying to a question, Chidambaram said that what BJP has done (poaching leaders) with Congress will now haunt them (BJP). "The poison BJP sowed now is reaped as poison." He said.
He said that the Chief Minister's face will be declared by taking all candidates in confidence. "we will decide whether to announce it now or later." He said.
Chidambaram said that looking at the support Congress party is getting, they are confident that people will give them a majority for stable government.