BJP's 'greed for power' is putting democracy at risk: AAP
'Power-hungry BJP won't succeed in toppling AAP govt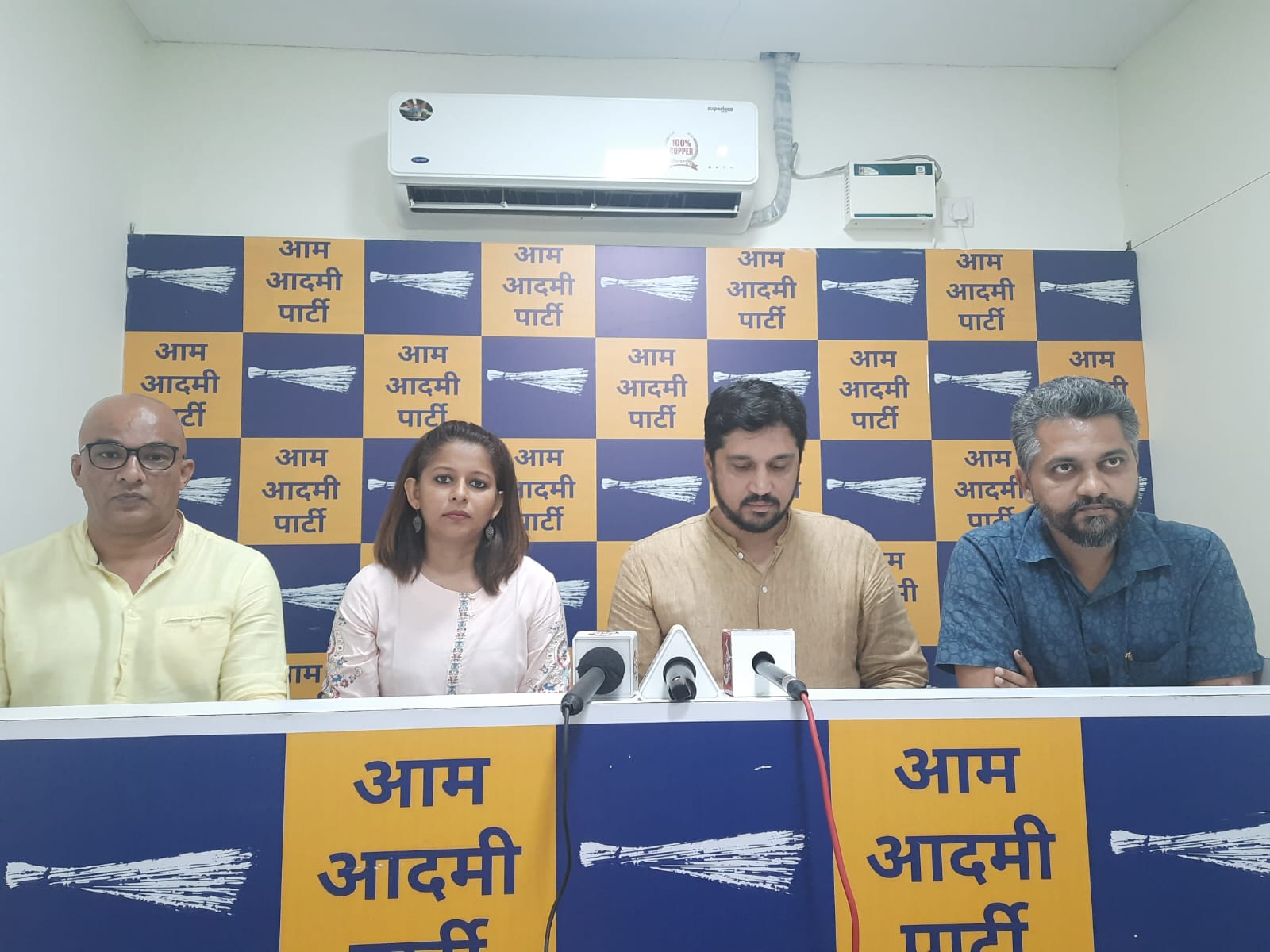 Panaji: Lashing out at the BJP for its "greed for power", Aam Aadmi Party Vice President Valmiki Naik on Friday said the recent developments in Delhi have put "democracy at risk".
Naik asserted that after forming its government in various states by "crushing democracy", whatever is happening in Delhi is an example of misuse of official machinery like ED, CBI, income tax etc against AAP leaders. However, power-hungry BJP won't succeed in toppling the AAP govt in Delhi.
According to AAP vice president Valmiki Naik, the BJP approached 40 AAP MLAs to topple the AAP government with a promise of a cash payment of Rs 20 crore for each. For 40 MLAs, Rs. 20 crore would amount to Rs. 800 crore. He also questioned the BJP about the source of this money. Instead of pursuing baseless cases against the AAP, Naik suggested that the CBI and ED should look into the 800 crore matter.
Naik praised the AAP legislators who turned down the BJP's offer. He said, "AAP is a party of common people. Twenty crore rupees is a significant sum to them. However, they rejected the BJP's offer. The BJP woefully failed in Delhi after toppling the government in Maharashtra and other states. Because of the sincere AAP leaders, their operation Lotus in Delhi was a failure".
AAP National Youth Wing Vice President Cecille Rodrigues questioned BJP Mahila Morcha's silence on the death of BJP leader Sonali Phogat. She claimed that since the BJP came into power, there has been a noticeable increase in crime rates.
AAP Vice President Sandesh Telekar Dessai criticized CM Sawant over the Sonali Phogat death probe. He said, "The CM has claimed Phogat died of cardiac arrest, but a post-mortem has revealed several blunt force injuries. Goa is getting a bad reputation because of this. This shows the state of affairs here. "CM Sawant should resign from his position as he miserably failed to act in the best interests of his own party leader."