BJP evading questions by blocking parliamentary proceeding: Cong MP Manickam Tagore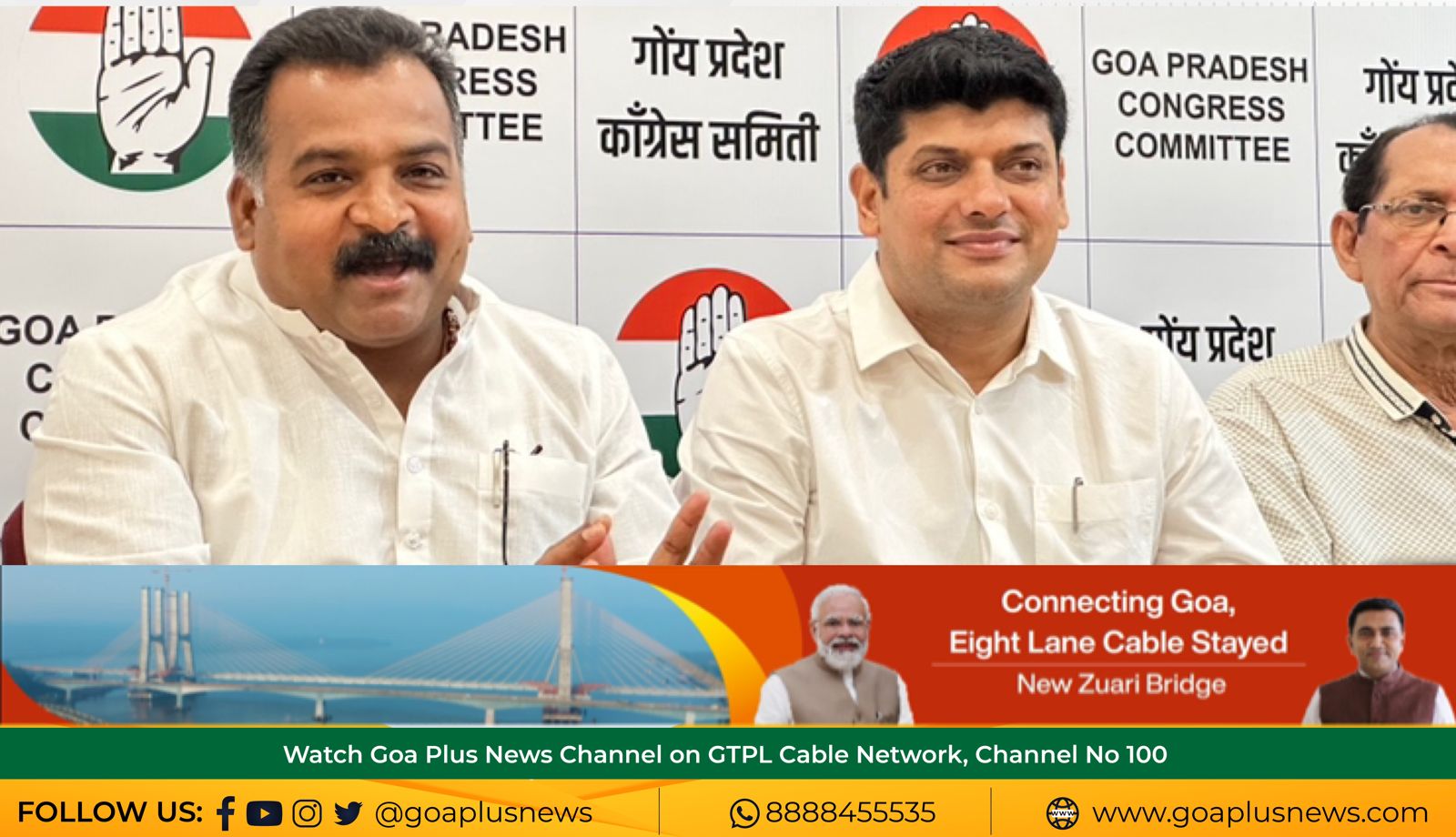 Panaji: Congress MP Manickam Tagore on Saturday alleged that ruling members are blocking the process of parliament to evade the questions on 'Adani scam' and relation of latter with Prime Minister Narendra Modi.
Addressing a press conference, Manickam Tagore said, "We want parliament to function, but BJP doesn't want it as we are asking questions about Adani's scam and relation between Modi and Adani. For that, proceedings are being blocked by the ruling party. But we will continue to raise these issues," Tagore said.
Manickam Tagore, who is also Congress' Goa in-charge, is on a two-day visit to the state to attend party meetings and 'Haath Se Haath Jodo Yatra'.
He said that Congress leader Rahul Gandhi wanted to clarify over his remarks on Indian democracy, however he has not been allowed to speak.
"Rahul Gandhi wanted to speak from Thursday, because allegations were made by the defence minister, law minister and parliamentary affairs minister… he wanted to clarify and put his views. He has not been allowed to speak," he said.
"It's a black day for democracy. Attack on parliamentary proceedings shows that Modi's government doesn't believe in democratic process. Opposition parties are demanding Joint Parliamentary Committee on 'Adani scam'. All 18 parties are demanding it," Tagore further said.
"In parliament for the past one week oppositions are not allowed to speak. BJP leaders are blocking the parliament functioning. First time in the history of parliament in India, the ruling party is involved in adjournment of parliament. Only the ministers are allowed to speak in parliament. Members of all 18 opposition parties are not given the opportunity to speak," he lamented.
Meanwhile, the Political Affairs Committee of Congress in Goa has expressed solidarity with their leader Rahul Gandhi.