As election defeat is inevitable; CM is remembering God, temple, and religion: Girish Chodankar
Chief Minister Sawant's absurd statements due to depression and fear of defeat, Congress will form the next government in Goa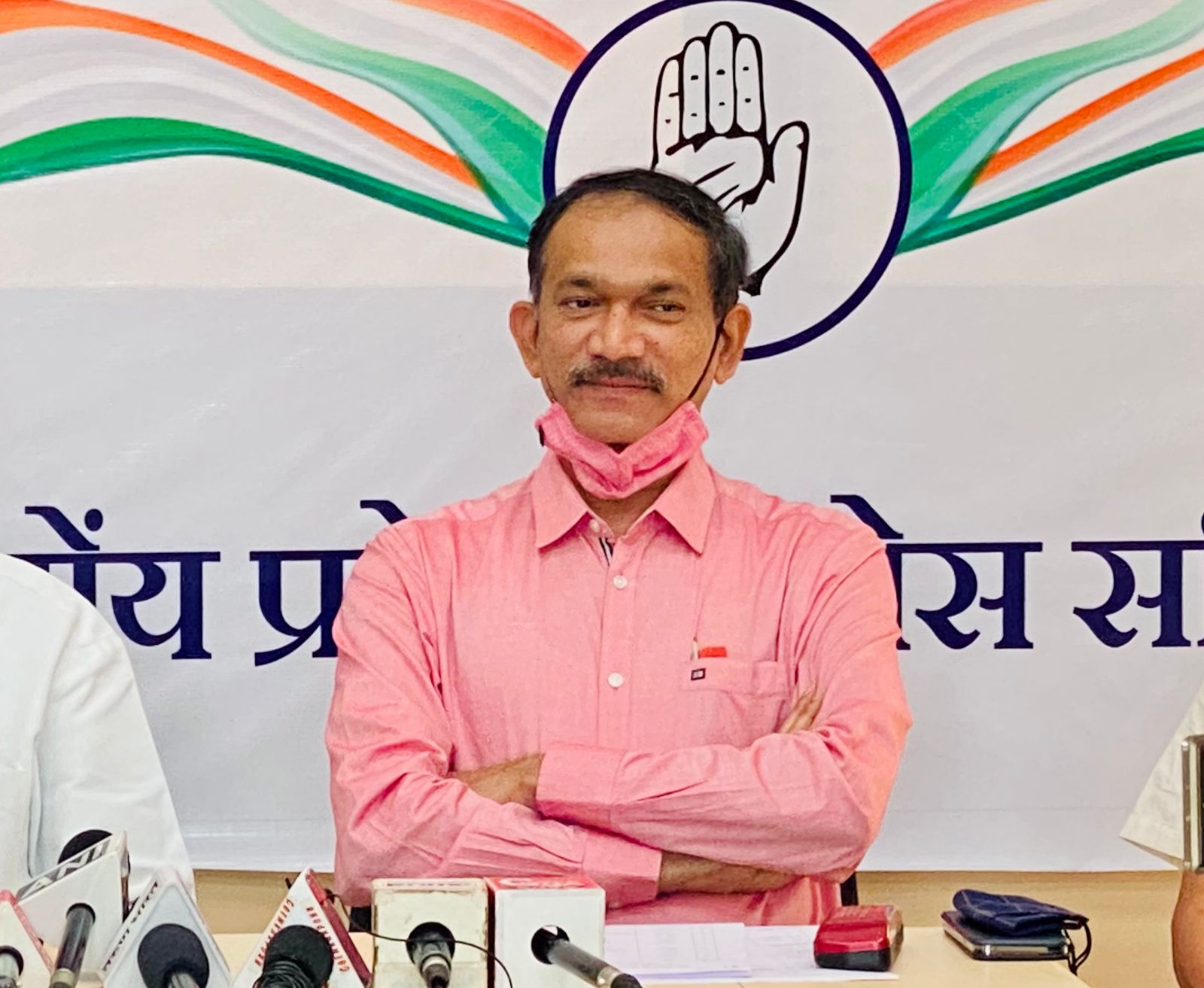 BJP government in Goa in last 10 years has been a synonym for corruption, insensitive attitude and the entire tenure is nothing but the most treacherous phase for Goan people, alleged Goa Pradesh Congress Committee President Girish Chodankar while blasting at the BJP Government in a press conference on Thursday.
"Chief Minister Pramod Sawant is now remembering God, temple, and religion only because he can foresee his defeat in the Assembly elections," Chodankar said.
In the last ten years, the BJP government has perpetrated atrocities on the citizens of Goa. Chief Minister Sawant's government has decided to make Goa a coal hub for the benefit of capitalists.
"In Unemployment, they made Goa the No. 2 state in the country. BJP ministers made crores of rupees by selling government jobs. Petrol-diesel-domestic gas prices have skyrocketed and it has become difficult for the common man to survive. Modi and Sawant's double-engine government led to the recession. Goa's state debt surpassed the Rs 26,000 crore mark. The law and order situation in the state has deteriorated. Young girls are being abused every day. While the BJP's social justice minister had to resign in the sex scandal, CM Pramod Sawant is silent on such a major crime. This is an insult to the Goan people," said Chodankar.
Come elections and BJP starts playing with the religious sentiments of the people to polarize the votes and divert their attention from the basic issues, Alleged Chodankar asking why the BJP did not build these temples when they were in power in the last ten years.
"In 2012, when Digambar Kamat was in power, BJP people had visited all the temples in Goa and prayed the almighty. After 10 years of complete failure, all BJP Party members including Chief Minister Pramod Sawant, should go to all these temples and apologize to the almighty for what the BJP has done to Goa in the last 10 years," said Chodankar.
The people of Goa are wise. The people will give a befitting reply to the absurd statements made by the Chief Minister Sawant out of the fear of failure. Expressing the confidence that the Goan people will not vote for BJP anymore, Girish Chodankar reasserted that the Congress Party would form the next government in Goa.