Another case booked against private bus for escaping covid checks at Patradevi check post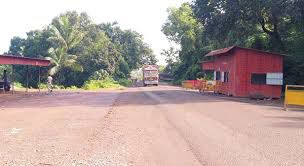 Pernem Police have booked one more case against a private bus staff for not stopping for mandatory covid checking at Patradevi Checkpost.
As per PI Jivba Dalvi on 23/09/2021 at around 09:15 hrs one Goa registration bus bearing reg no :GA-07-F-8975 did not stop for covid checking. Hence the bus was detained by on duty police staff and the driver and conductor namely 1. Dasarai Gaudar aged 26 yrs R/o Margao and 2. Shabbir Said aged 47 yrs R/o Malad, Mumbai were placed under arrest under sections 269, 279, 188 IPC.
The bus has also been taken into custody.
Further investigation is in progress