Anjuna Police arrest 02 Foreign Nationals in drug raid. Ecstasy, Cocaine, MDMA seized.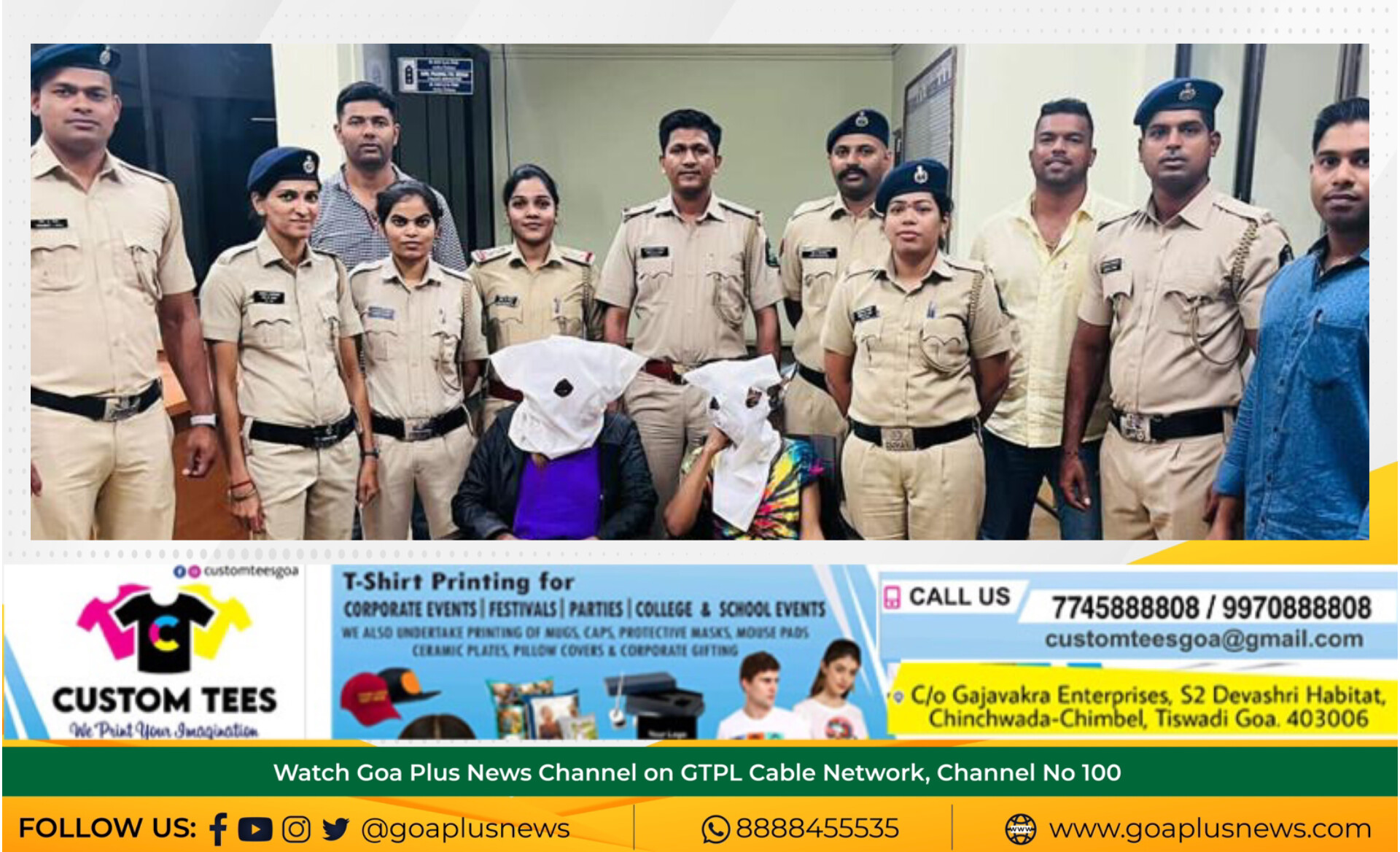 Panaji- Anjuna Police have arrested 02 Uganda National ladies for illegal possession of drugs during a narcotics raid.
As per SDPO Mapusa Jivba Dalvi inputs were received from reliable sources that 02 foreign national ladies are supplying drugs in the coastal region of Anjuna from some days. Based on the information a team was formed of Anjuna Police Station and watch was being maintained.
Further on 08.02.202 at around 08.30 am at Onachebhat, Anjuna based on technical surveillance the police team maintained watch and surveillance in civil clothes during which 02 ladies who had come to supply drugs to prospective customers were detained at the spot and their personal search was conducted. During the personal search , 07 grams of psychotropic drugs Ecstasy W/Rs. 45,000/-, 10.3 grams of psychotropic drugs suspected to be Cocaine W/Rs. 82,400/-, and 3.4 grams of psychotropic drugs MDMA W/RS. 34,000/- all W/Rs. 1,61,400/-was seized under the panchanama.
The accused ladies have been identified as (1) Ms. Ssanyu Florence, age 28 yrs, Uganda National and (2) Ms. Nabankema Arisat, age 26 yrs, Uganda National. The said illegal suspected drug along with other exhibits has been seized under the search Panchanama.
Both accused have been arrested under sections 22(b), 21(b) of NDPS Act and are presently in police custody.
The raiding team was supervised by SP North Nidhin Valsan, IPS, SDPO Mapusa Jivba Dalvi and consisted of PI Prashal N. Dessai, LPSI Sneha Sawal, constables Leena Govekar, Veena Sawant, Praveen Patil and Shamba Shetgaonkar.
Further investigation is in progress with PI Prashal Dessai.