Amit Shah says Dr Sawant sold 'Mhadei Mai' claims Girish, calls ministers' statements a 'well scripted drama'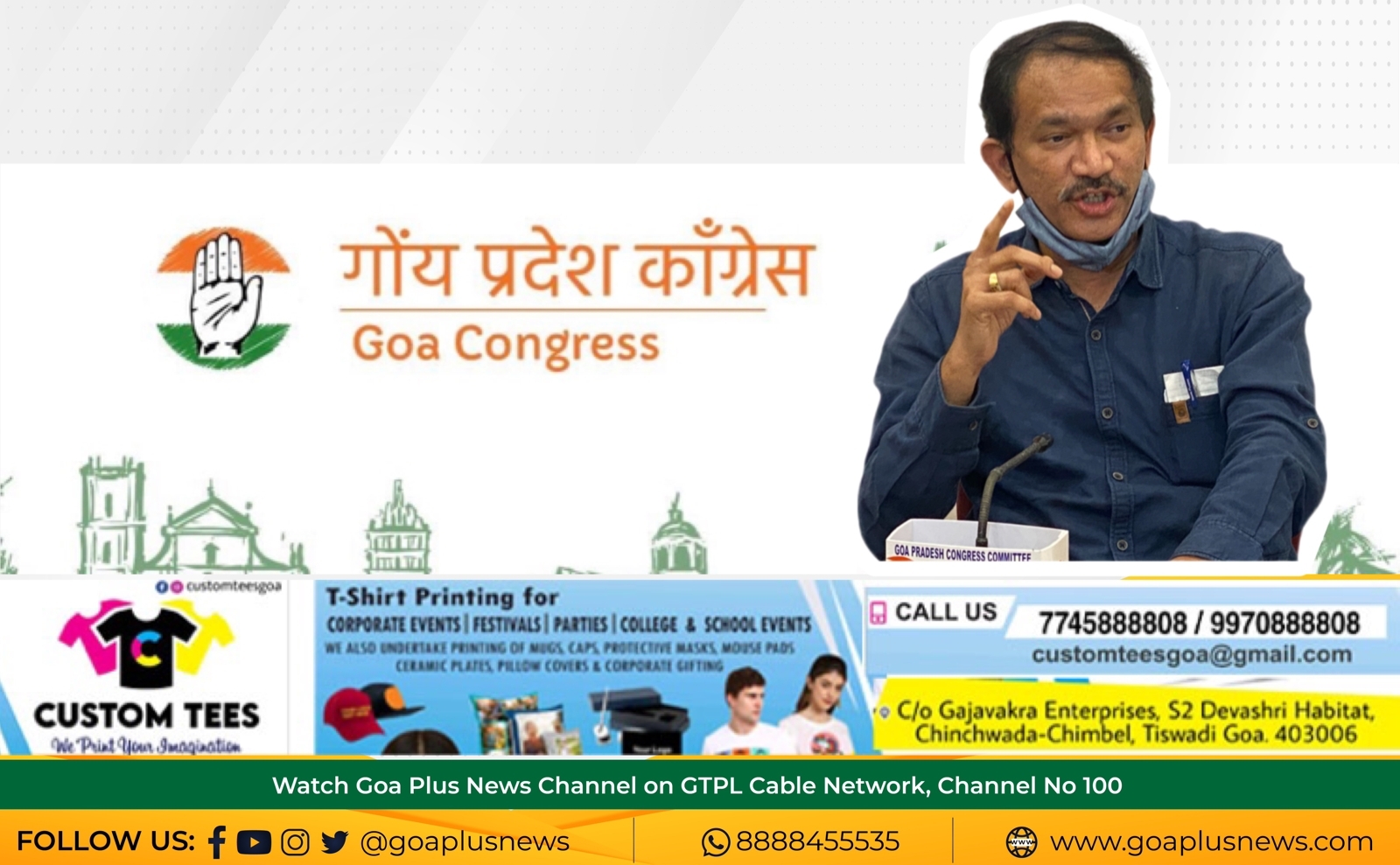 Panjim:- Former Goa PCC President Girish Chodankar has cautioned Goans not to fall prey to the "well-scripted drama" of the BJP to fool Goans and misguide the Save Mhadei movement of the people. He has sharply reacted to the statements made by Goa's two BJP ministers on the revelation made by Union Home Minister Amit Shah in his attempt to woo Karnataka voters on the eve of the Assembly election there.
By objecting to Shah's statement, two ministers Subhash Shirodkar and Nilesh Cabral are trying to divert the issue by referring to the delegation that met Shah in Delhi, much after the Centre had approved the Detailed Project Report (DPR) of the Karnataka government to divert the water of river Mhadei.
But Shah, in his speech in Belgavi, was not at all mentioning the post-DPR delegation that met him in the national capital, but a secret pact agreed upon by the governments at the Centre, in Karnataka and in Goa, all three led by the Bharatiya Janata Party, to grant approval to the DPR.
Shah in his speech also made it amply clear that the BJP has resolved the long-pending dispute between Goa and Karnataka on Mhadei diversion, by taking Goa's BJP government along with them. This makes it amply clear, observes Chodankar, that the conspiracy was hatched in Delhi at the initiative of the Central BJP Government.
What does it mean, asks Chodankar. It simply means that Goa chief minister Dr Pramod Sawant is part of the conspiracy to sell Mhadei. It also proves beyond doubt that Goa CM Dr Sawant was summoned by PM Modi to Delhi, before the DPR was approved, precisely to jointly conspire to sell Dr Sawant's "Mhadei Mai" (Mother Mhadei)
Where is the question of Union Minister Shah discussing the issue of approving the DPR with the delegation of Goa, which met him much after the DPR was approved, asks Chodankar. And why the ministers, who were part of that post-DPR delegation, are clarifying on the issue, he asks further.
The clarification should come from CM Dr Sawant, whose backstabbing of Goans has been publicly lauded by union home minister Amit Shah. Chodankar also states that Goa CM owes an explanation to Goans about what conspired between the BJP gang of three states when he met the PM in the national capital. He also charged that the Goa CM was deliberately keeping quiet on the issue, in order to hide the 'truth of conspiracy' he was involved in. And the ministers are told to cry over Shah's statement, as a part of the scripted drama, purely to misguide the people of Goa on the issue.