After job search, now students will leave Goa to search good universities: NSUI
NSUI laments downgrading of GU rank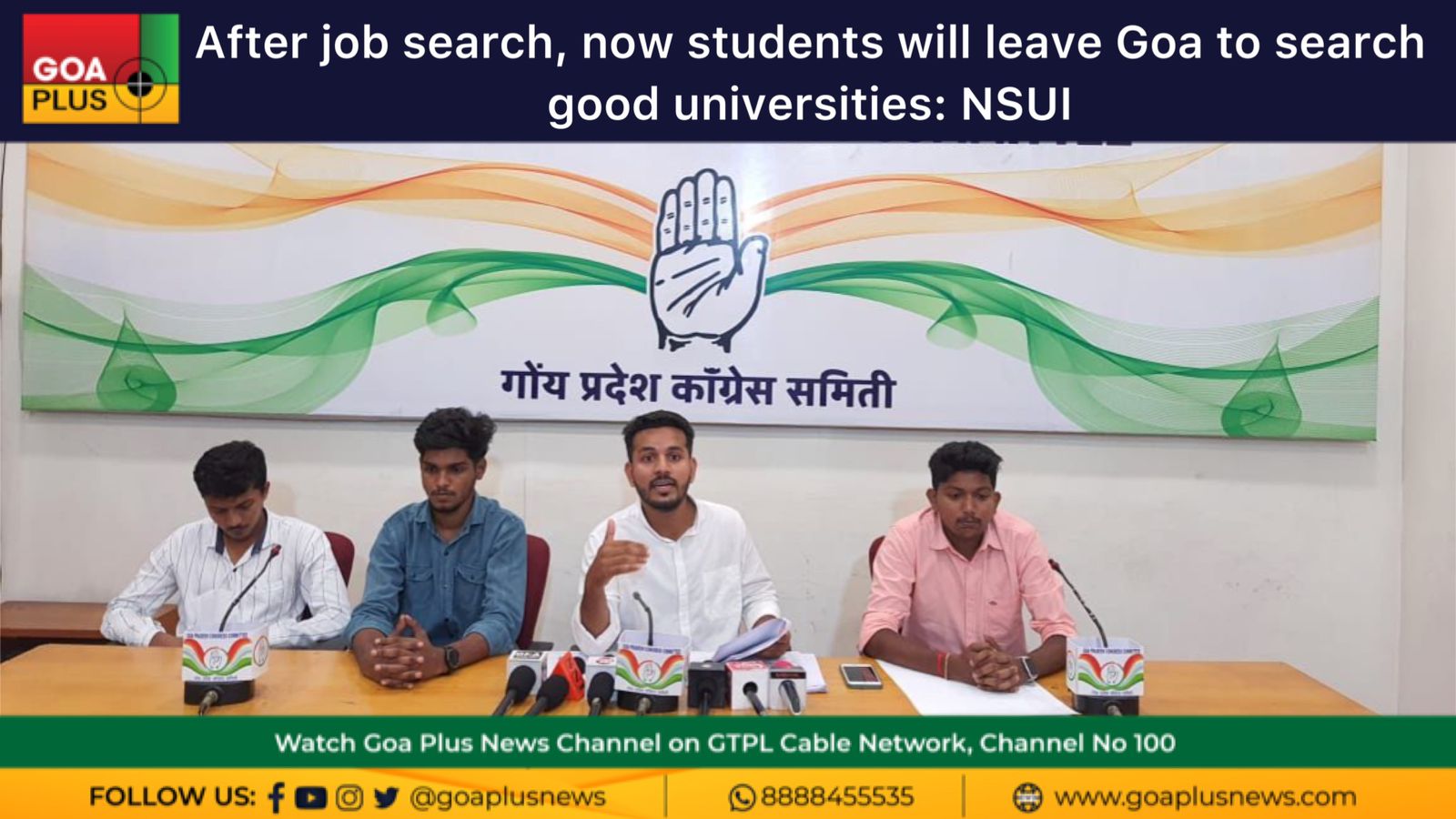 PANAJI: NSUI Goa Unit President Naushad Chowdhari has alleged that the weak education system of Goa has resulted into downgrading rank of Goa University, which is clear after the National Assessment and Accreditation Council (NAAC) has awarded a 'B++' grade.
Naushad on Saturday addressed a press conference in Panaji and said that the BJP government has failed to fill the vacant post, teaching and non teaching staff, of Goa University. "So called education minister has failed to heed the education issues and hence the student community is facing problems." He said.
"After job search, now students will leave Goa to search good universities. Goa government through its failure act will compel students to migrate in other countries or states." he said.
He said that NAAC has recommended some points to improvise, which is also not implemented by the government. "State Government and Goa University have failed to listen to the recommendation of NAAC of filling the vacant post and also to implement State Quality Assurance Cell, which helps for monitoring quality and other aspects." Naushad pointed out.
Naushad lambasted saying failure of Goa government will impact on future of students. " Goa University was awarded an 'A' grade during the last cycle of assessment. The term of grading ended in 2019, however the government didn't invite NAAC for fresh assessment as it knew that GU's rank would be downgraded. This is a shameful act by the BJP government." He said.
"Chief Minister Pramod Sawant and the education department should take responsibility for the rank downgrading and should comment over it." He said.
He said that the government has failed to implement a single recommendation of NAAC. "Be it infrastructure or education system, the Goa government has miserably failed. Even it failed to keep libraries open during the weekend." He stated.
"Results and scholarship of last academic year is still not given to students" he added .
"Sports facility is not upgraded and also canteen service is not upgraded and many more irregularities affecting the future of Goa is happening in Goa University" he said .
He said that students from globally and from India are not opting or wishing to study in GU as its rank is downgrading. "why would anyone come to a university whose rank is downgrading." He questioned.
He also said that research facilities are also not in place. "Vacancies are filled on favoritism without checking the education qualification of candidates." He said.
Meanwhile, NSUI Goa launched campaign "SAVE GOA UNIVERSITY" and demanded from Chief Minister to constitute high level committee consisting of top educationist to revive the status of Goa University before 30th April failing which NSUI Will protest all over Goa.