Adv. Amit Palekar slams BJP's Urfan Mulla for destroying minority school
Palekar demands DOE to revoke permission for Urfan Mulla's new school building in Chimbel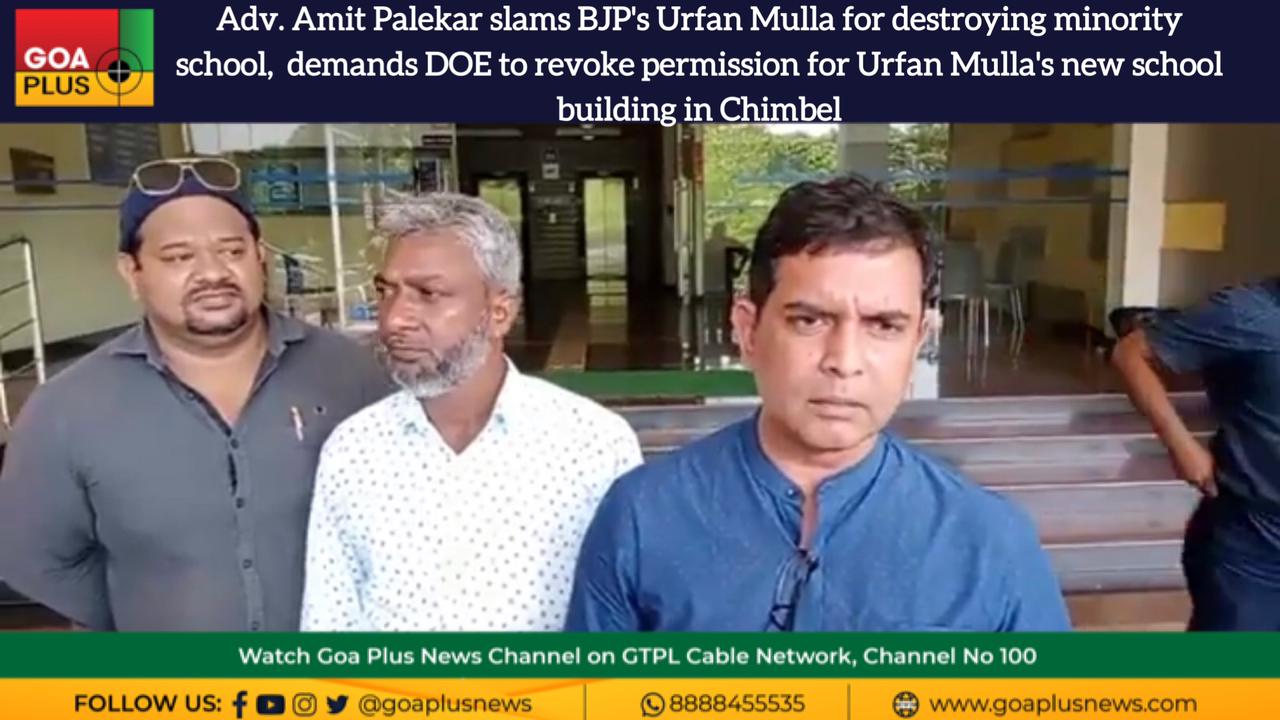 Panaji: Adv. Amit Palekar hit out at BJP spokesperson and Minority Wing Chief Urfan Mulla, accusing him of destroying a minority school in Chimbel's Indiranagar by erecting a new school building within 300 meters radius of the existing one.
Palekar, citing the new school building as illegal, on Friday submitted a memorandum to Directorate of Education asking that permissions be revoked and demanded to take action against the erring officers who granted these permissions. Palekar has also asked the DOE to revoke the license granted and not to issue any Occupency certificate for the construction.
Palekar has called on DOE to take action against the new building within three days and has said he will take this matter to court if the DOE fails to do so.
Palekar pointed out that Urfan Mulla is unlawfully attempting to convert a residential building into a school within a 300 meters radius of a minority school, i.e. Jadeed English high school, which is prohibited by law.
While addressing the media Palekar said, "The new school has been built on a plot that is part of a larger property and it has not been participated or sub-divided as required under TCP rules. There is also no conversion Sanad obtained which is mandatory for commencement of any construction activity. Mulla's building was granted NOC by the Directorate of Education despite violating TCP act".
Palekar said that Mulla's responsibility as BJP Minority Wing Chief is to protect minorities. Mulla, however, is protecting his interests above theirs, and constructed this new school as a business endeavour.