Mediapersons put down cameras to protest denial of entry for coverage of IFFI opening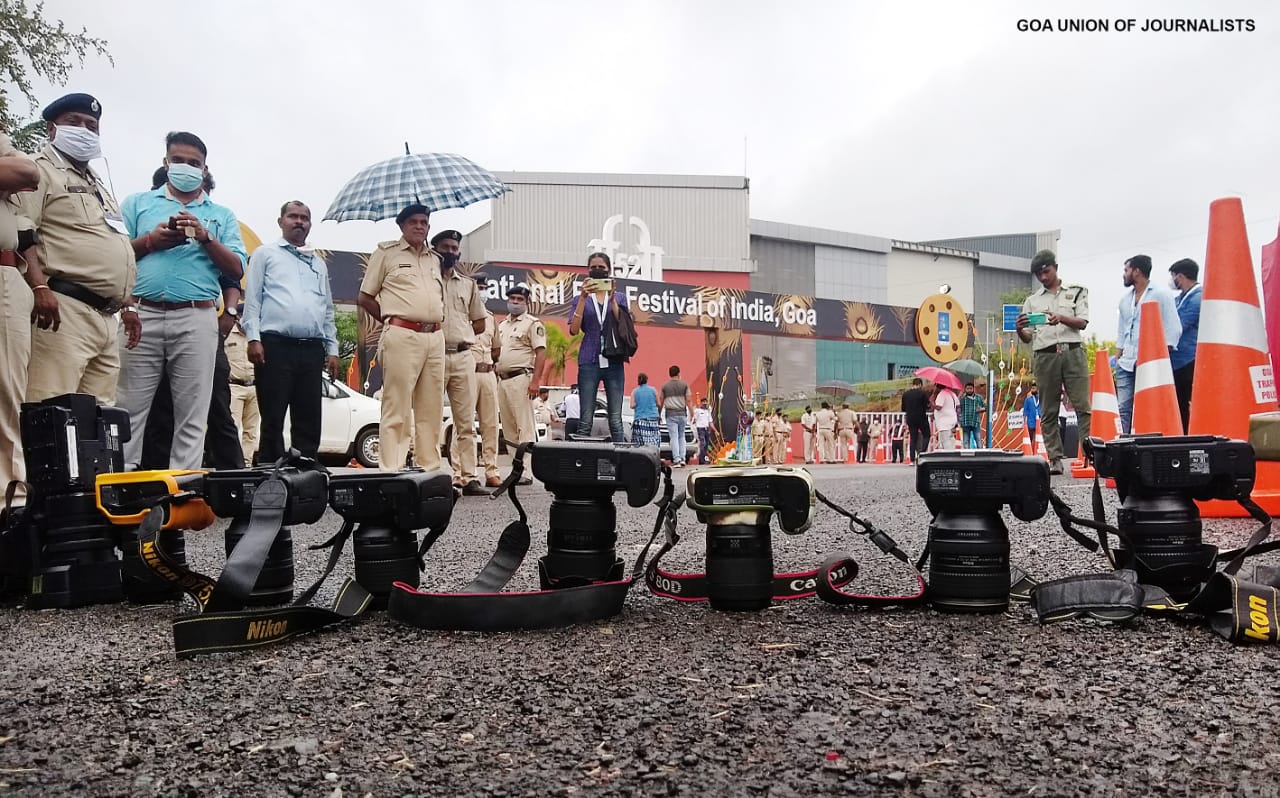 Panaji: The Goa Union of Journalists (GUJ) joined hands with the Photo Journalists Association Goa (PJAG) and Electronic Media Association to protest against the Central government's decision to sell IFFI broadcasting rights to a private company and deny entry to the mainstream media to cover the inaugural ceremony of the 52nd International Film Festival of India (IFFI).
Photojournalists and video journalists put down their cameras in protest outside the Shyamaprasad Mukherjee Indoor Stadium in Taleigao, venue for the inaugural ceremony.
The Goa Union of Journalists has called all media houses in the state to support and join the protest, so that a strong and clear message goes to the central and state government vis-à-vis participation of the local media in the ongoing 52nd IFFI.
Photojournalists and electronic media journalists will continue their protest till coverage demand is fulfilled.