I will speak to the Government on development work in Cuncolim- Goa Governor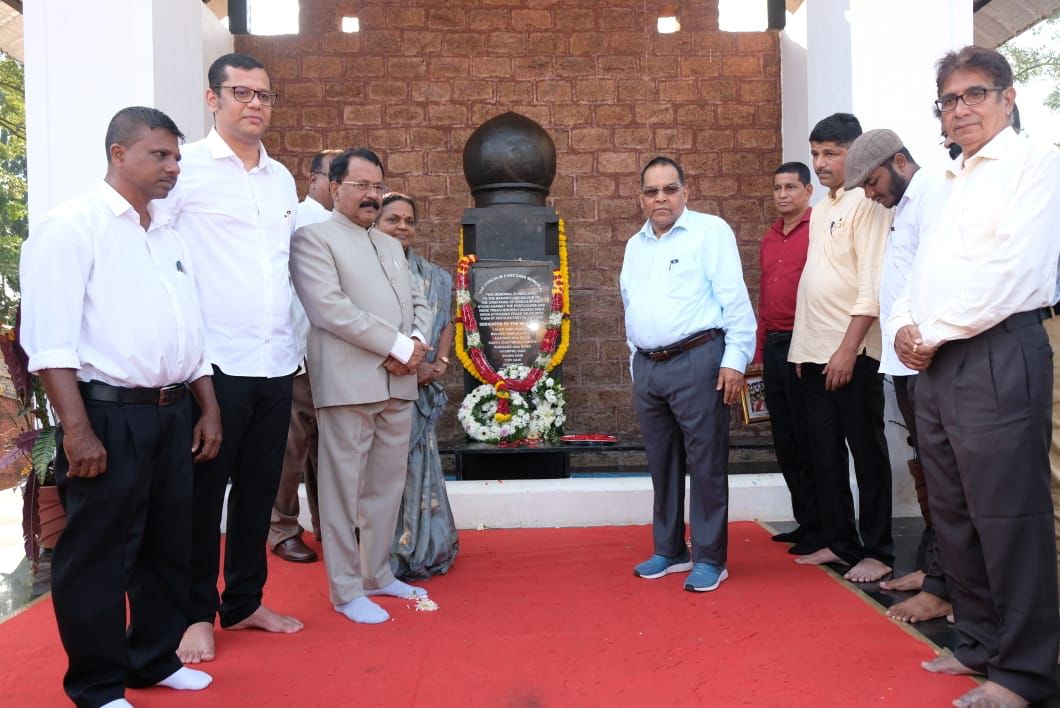 Panaji – Cuncolim Constituency is blessed with natural beauty. Chandor is one of the beautiful Village in India. I will surely look into the concerns raised by the people and speak to the Government regarding developmental works in Cuncolim Constituency, said Governor P.S.Sreedharan Pillai.
He was speaking at the function organised at Chandor Club during his visit to the Cuncolim Constituency. Leader of Opposition & Local MLA Yuri Alemao, Chairperson of Cuncolim Municipal Council Laxman Naik, Secretary to Governor Mihir Vardhan, Additional Collector Paresh Faldessai, Deputy Collector Uday Prabhudessai, ZP Member Sanjana Velip, Fr. Jean Da Cruz Fernandes and others were present on the dais.
Peoples power is supreme. It is the duty of every person holding positions in Government to serve the people. Our focus should be to reach out to every needy person. I am happy that Cuncolim MLA Yuri Alemao has an urge to work for his constituents. He left his profession of commercial pilot to serve the people, Governor Pillai said.
Leader of Opposition Yuri Alemao in his address brought to the notice of the Governor that Cuncolim remained away from development and progress after 2012. We need a Community or an Urban Health Centre, Government must create employment opportunities for educated youths of Cuncolim. Chandor needs to be showcased under Heritage Tourism and traditional Chitari Art of Demani-Cuncolim must get government support, Yuri Alemao stated in his speech. He also highlighted on saving houses while aligning the proposed bypass to NH-66.
Earlier Sarpanch of Macazana Agnelo D'Costa and Manisha Naik of Paroda, Acting Guirdolim Sarpanch Joao Peixote, Chandor Panch Member Derrek Pereira submitted Memorandums to the Governor highlighting various issues in their Panchayats. Chandor Sarpanch Estefanio Dias welcomed the gathering.
Governor distributed Financial Assistance Cheques to ten Cancer and nine Dialysis Patients of Cuncolim Constituency and assured that remaining Cheques will be released soon.
In his effort to promote the local traditional art, Leader of Opposition Yuri Alemao presented pair of "Paat" to the Governor made by Chitaris of Demani and urged him to impress upon the Government to encourage the artisans.
Governor P S Sreedhran Pillai began his tour by laying wreath at Chieftains Memorial in Cuncolim. He also visited the heritage Braganza House at Chandor. He was accompanied by his wife Reetha Pillai, MLA Yuri Alemao and other dignitaries.