Yuri Alemao Urges Chief Minister to Notify Permanent Pension Scheme For Seafarers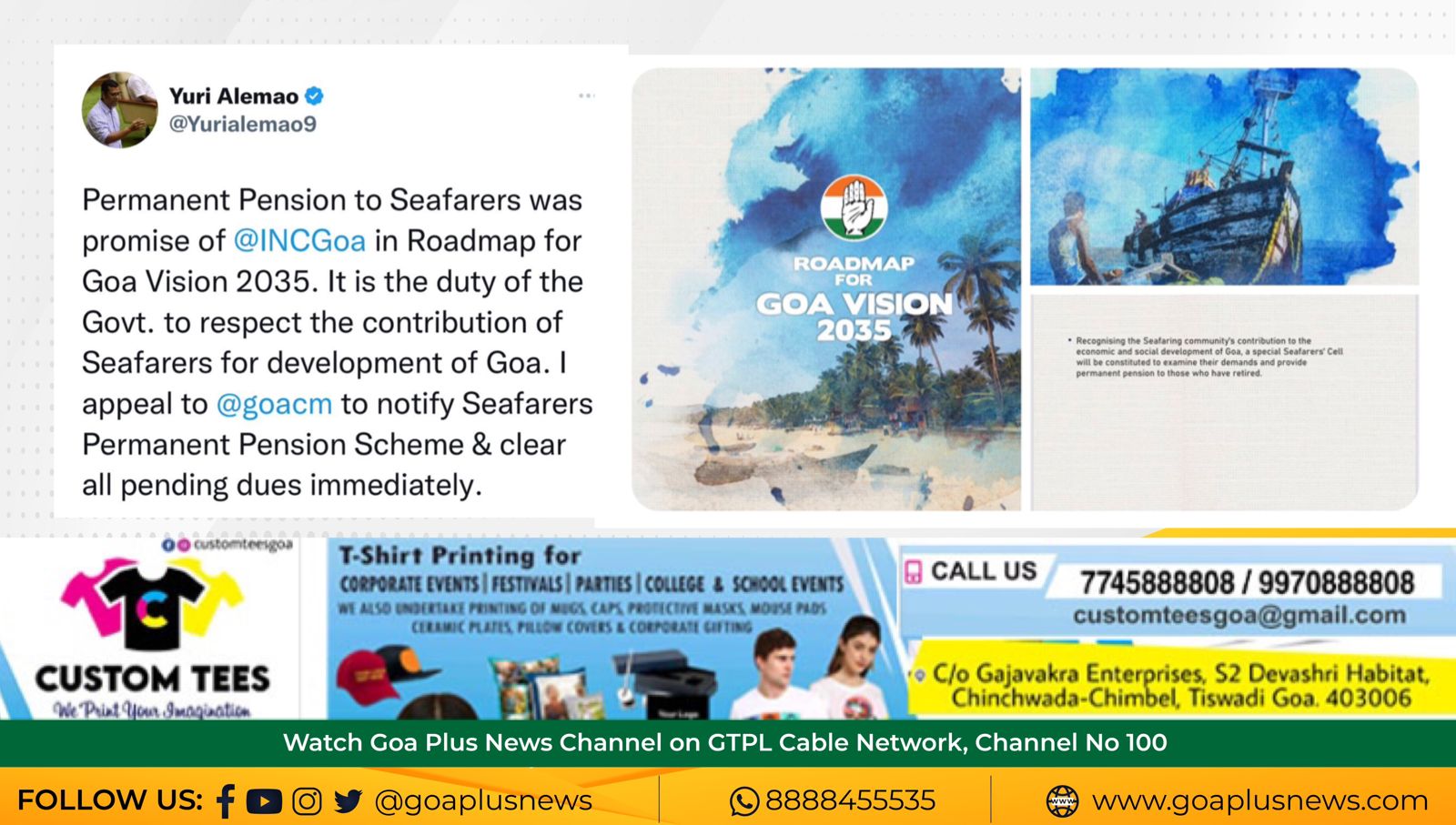 Panaji – Permanent Pension to Seafarers was promise of Congress Party in Roadmap for Goa Vision 2035. It is the duty of the Government to respect the contribution of Seafarers for development of Goa. I appeal to Chief Minister Dr. Pramod Sawant to notify Seafarers Permanent Pension Scheme & clear all pending dues immediately stated Leader of Opposition Yuri Alemao.
Most of the Seafarers come back to the homeland Goa during Christmas. I urge the Chief Minister Dr. Pramod Sawant to bring smiles on their faces by notifying the permanent pension scheme and also releasing the pending dues of last two months Yuri Alemao said.
Government need to simplify the process of applications for availing benefits under the Scheme. Most of the Seafarers & Widows of Seafarers are not tech savvy and hence find difficulties in submitting various documents. NRI Affairs should hold Camps in Coastal Areas to facilitate application submission, uploading of documents etc which will come as great help to the beneficiaries, claimed Yuri Alemao.
I also appeal to the Government to give recognition to Goan Seamen Association of India and provide them logistical & infrastructural assitance, said Yuri Alemao.
Seafarers remain miles away from their homeland, earn foreign exchange and contribute to the economy. They have played a big role in overall development of Goa, stated Yuri Alemao.