Yuri Alemao lauds efforts of "Ek Pavl Ekcharachem" to maintain Harmony in Goa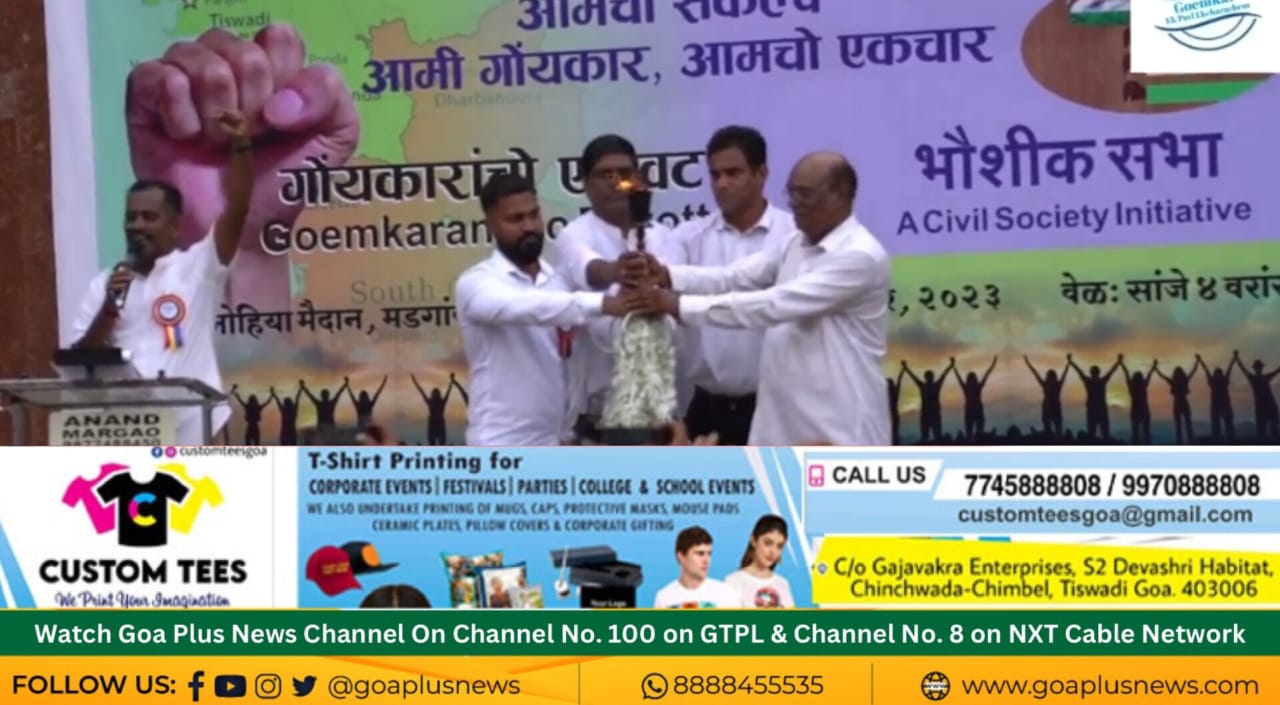 Margao – Congratulations and appreciation to the Civil Society which gathered under the banner of 'Ek Paul Ekcharachem" to condemn the politics of divisiveness. The traditional social harmony Ekchar, Bhavchar of Goans is put on test by the BJP government by spreading the venom of religious discord stated Leader of Opposition Yuri Alemao.
Reacting to todays Mega Meeting at Lohia Maidan, Leader of Opposition thanked all those who participated to preserve communal fabric of Goa.
Such an expression of solidarity as seen today was needed to send the signal that the Goans cannot be divided on communal grounds. Goans live peacefully respecting each other's faith, Yuri Alemao said.
Goans are freedom loving. Goans are liberal. We will maintain this tradition. I agree there are attacks on our values, our harmony and our culture. As Goans we have to give a fitting political answer to the communal forces, Yuri Alemao asserted.