Youth Congress felicitates Richa Govekar for successfully completing her commercial flying Training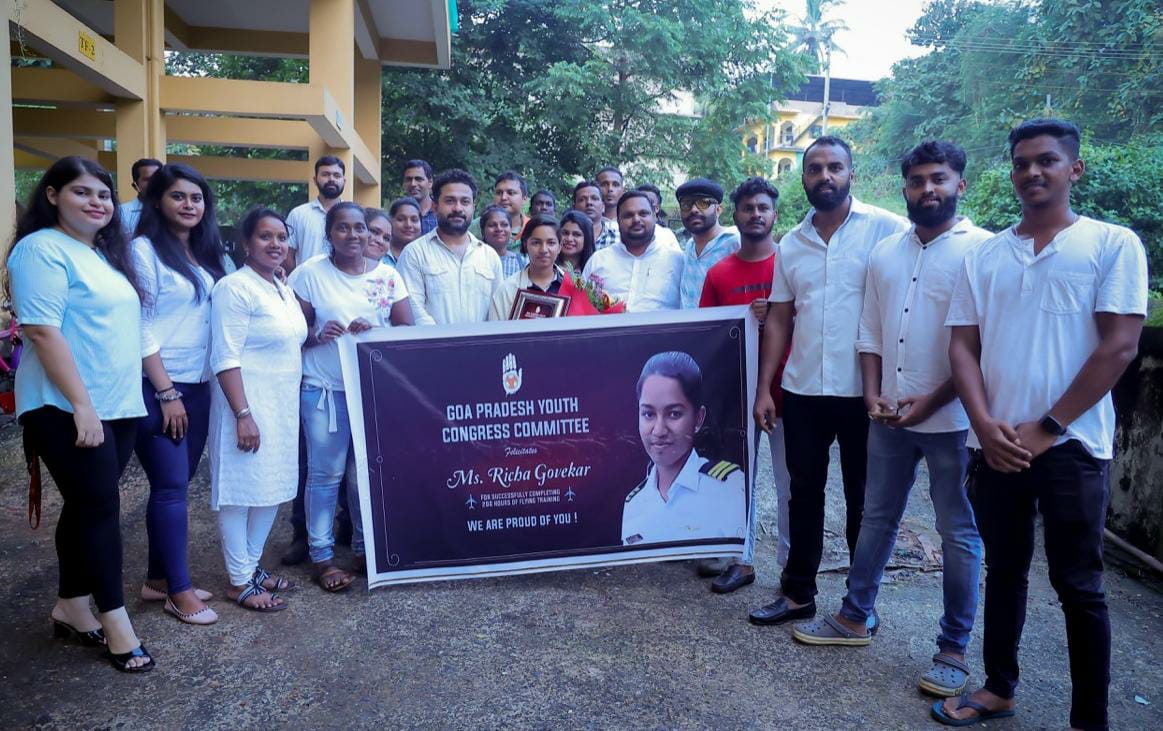 PANAJI: The Goa Pradesh Youth Congress on Saturday felicitated 21-year old Pilot, Ms. Richa Govekar from Sanquelim for successfully completing her commercial flying Training.
The President of GPYC Adv. Varad Mardolkar and his team members visited the house of Richa Govekar and praised her.
Varad Mardolkar, Akhilesh Yadav, Janardhan Bhandari, Saish Aroskar, Gautam Bhagat, Yash Kochrekar, Leovita Pereira, Annuksha Daure, Akshay Kamble, Kenisha Menezes, Rekha Fernandes, Welma Fernandes, Khushboo Blaggan, Mangaldas Naik, Riyaz Sayyed, Gautam Priolkar, Prashant Solyekar and others were present on the occasion.
Adv. Mardolkar said that it is a proud moment to hear that girl from a small town is flying aircraft at such a young age. "Our youths should have such confidence in them to achieve the goals. It is very important in life to come forward." Mardolkar said.
He also praised the parents of Richa Govekar for encouraging her in the aviation area. "Parents play a vital role to encourage their children. Richa has brought proud moments for her parents." He said.
Adv. Mardolkar appealed to youths of Goa to achieve their goals and make Goa proud. "It is really proud moment because youths of Goa are working in vivid areas and many states and countries. They bring laurels to the state." He said.