Thank you Amruta Fadnavis & Film Actors for Endorsing Lokayukta Certified Goa Beach Cleaning is A Scam- Amarnath Panjikar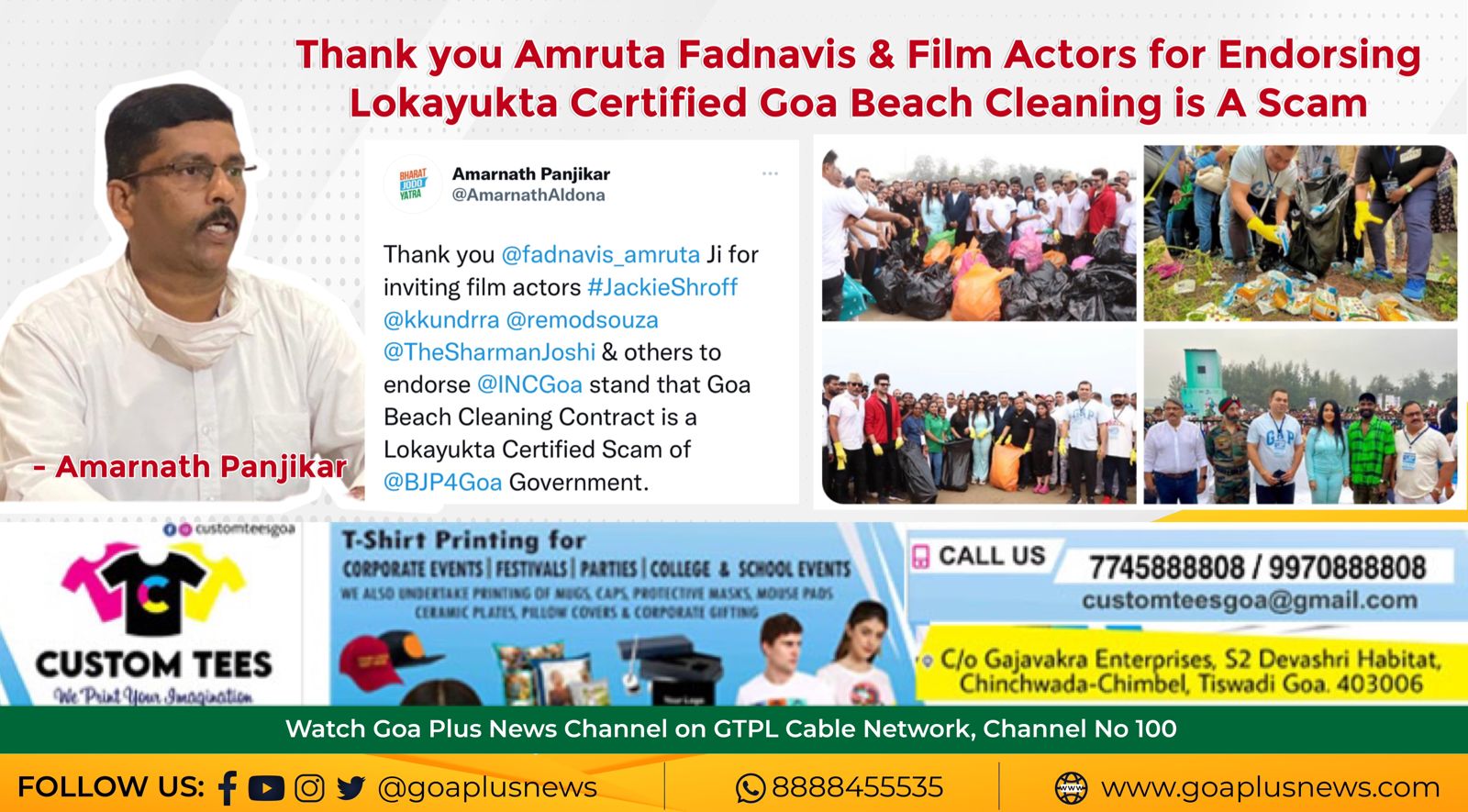 Panaji – Thank you Amruta Fadnavis for inviting film actors Jackie Shroff, Karan Kundrra Remo D'Souza, Sharman Joshi & others to endorse Congress Party stand that Goa Beach Cleaning Contract is a Lokayukta Certified Scam of BJP Government stated Congress Media Cell Chairman Amarnath Panjikar.
Taking a dig at the BJP Government's failure to maintain the cleanliness on the beaches in Goa which resulted in collection of huge garbage at Miramar Beach during "Clean-A-Thon" event on Monday, Amarnath Panjikar charged the BJP Government of corruption in Beach Cleaning contract.
It is once again proved that the "Mission Commission" of the Tourism Department is going on in full swing with the blessings of Chief Minister Dr. Pramod Sawant. The garbage remains on beaches when the state treasury is getting empty every month, stated Amarnath Panjikar.
It is a shame for Goa that Film Actors were taken on the Miramar Beache to collect huge garbage which was accumulated due to non-performance of the contractor. Toursim Department turns blind eye as huge kickbacks are paid to Officials, claimed Amarnath Panjikar.
If this is the state of affair on one beach in the Capital City, one can imagine what must be the situation on other beaches. BJP Government has mastered the art of making fortunes from garbage, Amarnath Panjikar said.
I once again demand that Tourism Minister Rohan Khaunte who once exposed the Beach Cleaning Scam must come out with facts and figures of the Beach Cleaning Contract. Let people know the truth said Amarnath Panjikar.