Strongly Condemn "Hitler" Dr. Pramod Sawant, Congress faced worst agitations in the state, never suppressed Democratic Rights- Girish Chodankar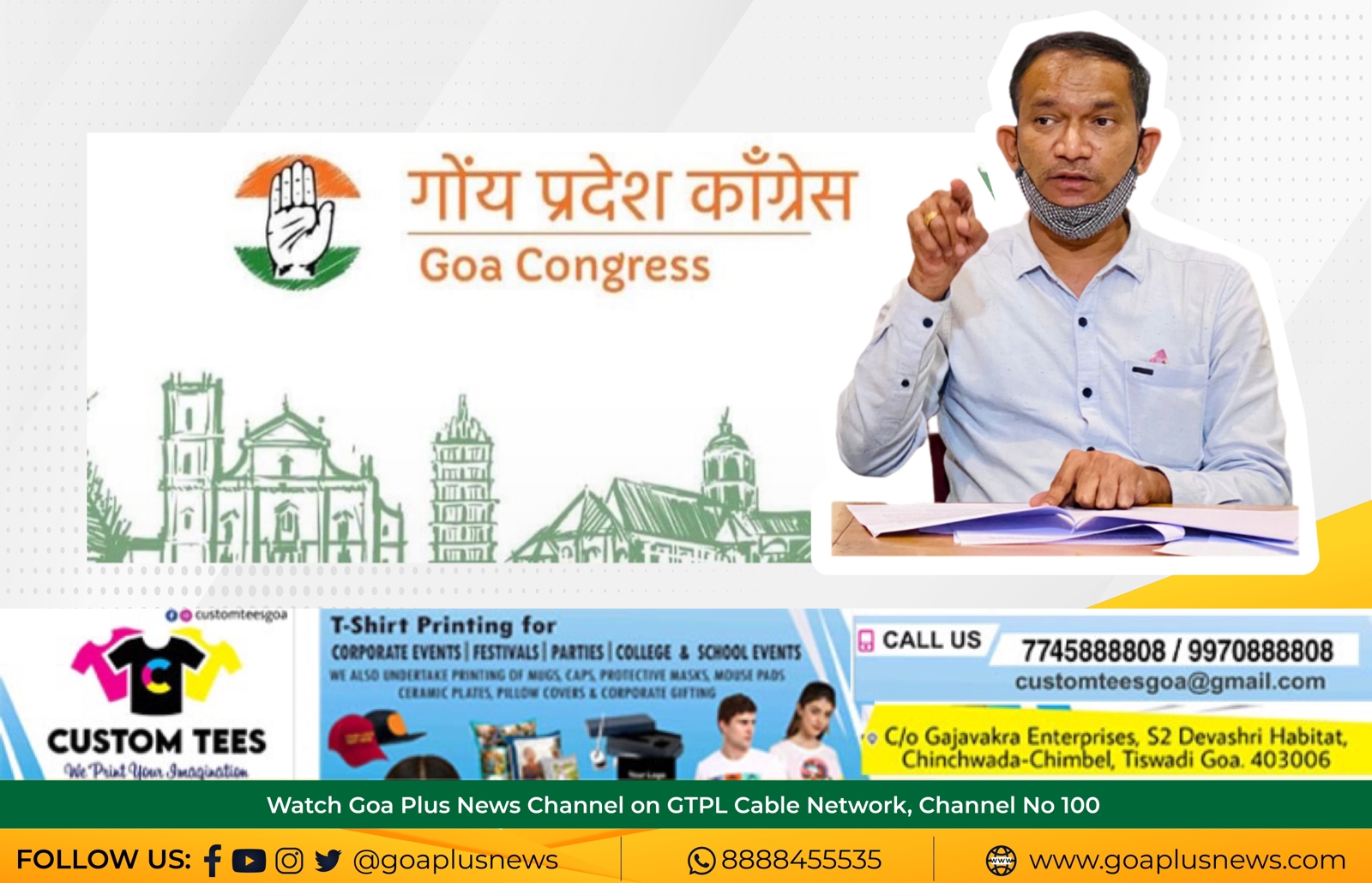 Panjim:- Reacting strongly to the withdrawal of permission for protest rally on Mhadei river water diversion issue former president of Goa Pradesh Congress Committee Girish Chodankar on Friday termed Chief Minister Dr. Pramod Sawant as "Adolf HitIer" and condemned his action which is aimed to sabotage of people's right to protest.
Chodankar pointed out that the Congress party while delivering Good and effective Governance since 1980, faced many aggressive agitations including various students and labour unions agitations, Tribal, Toddy Tapper, Traditional Fisherman (RAPONKARS) Motor Cycle Pilots, Konkani Agitation, Konkan Railway, Nylon 66, Goa Bachao Abhiyaan for Regional Plan 2021, Anti Meta Strip and many others. However, Congress government never suppressed people's democratic rights.
"Our Constitution gives every citizen the Right to peaceably assemble, question and object to acts of the government by demonstrations, agitations and public meetings, to launch sustained protest movements. But BJP is violating and suppressing this right of citizens," Chodankar said.
Why is BJP suppressing rights of Goans? Is it because the BJP disbelieves in Gandhian thought and the democratic spirit upheld by the Supreme Court and the Constitution of India?, Chodankar questioned.
Chodankar said that the BJP should learn from Congress party to uphold the spirit of the Constitution and empower the citizens.