Salgaocar FC and SMRC's V.M Salgaocar Hospital Come Together to Raise Awareness on Mental Well-Being!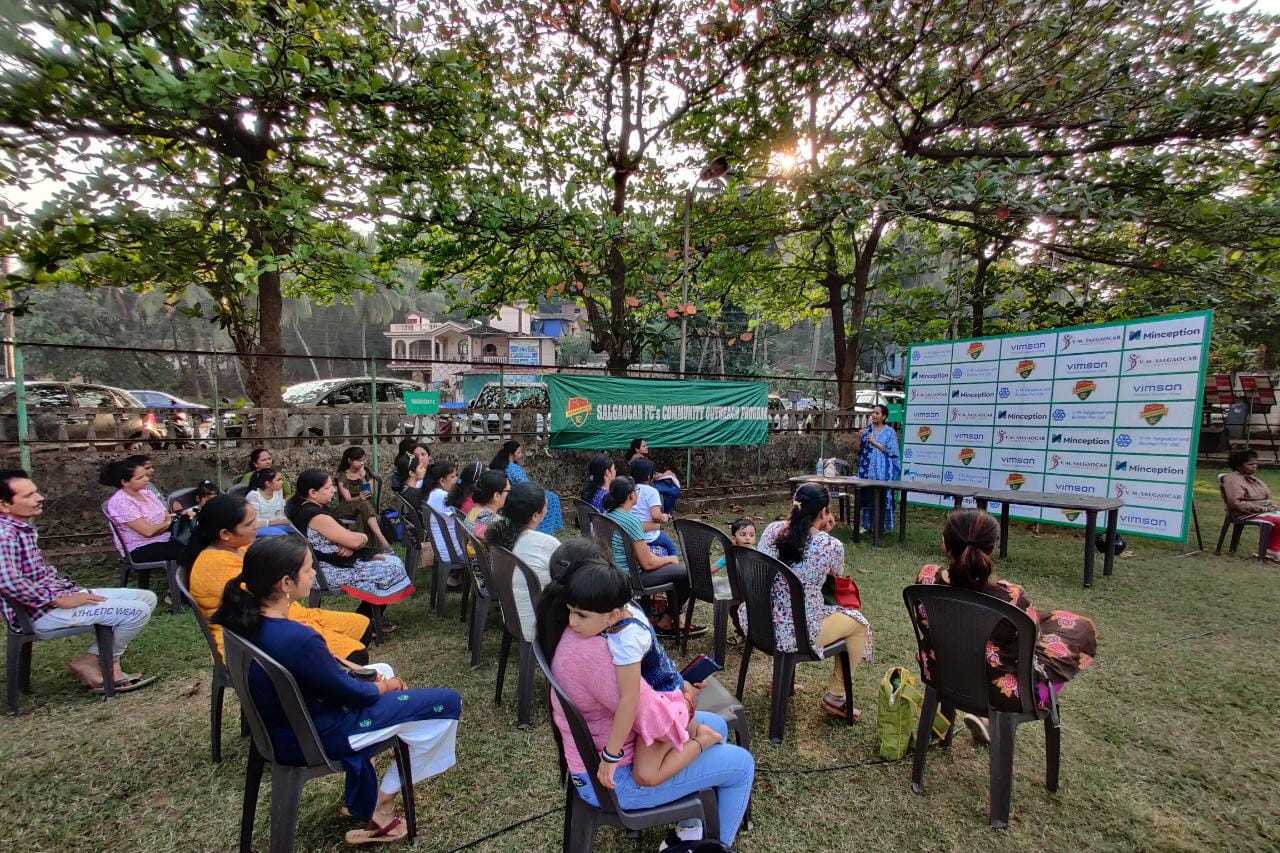 Peace of mind is a distant thing with today's hectic lifestyle and ever-increasing stress. People frequently disregard their mental health. Keeping this in mind, Salgaocar FC in collaboration with SMRC's V.M Salgaocar Hospital, organized a Talk on the Importance of Mental Health.
This talk was held on the 20th November 2022 at the Chicalim Panchayat Ground, Vasco, on the topic 'Healthy Habits for a Positive Mental Health' to promote a fit and peaceful mind.
The gathering began at 4:15 p.m. with a brief introduction of the speaker and the day's topic. Dr. Shilpa R. Pandya [MBBS, DNB (Psychiatry)] then delivered her talk.
She discussed how, in today's world of increasing stress and lack of peace of mind, mental well-being is an utmost priority. She also provided numerous tips and habits for maintaining a healthy mind.
Dr. Shilpa then emphasized how caring for one's mental health can lead to overall physical and spiritual well-being.
When asked about the purpose of having the talk and how it would benefit the people, Dr. Shilpa replied, "The primary goal of this discussion was to help parents understand the significance of good mental health. Parents are constantly busy providing the best for their children, and in the midst of work and parenting, they neglect to keep their minds healthy. As a result, we concentrated on raising awareness about mental health and the importance of mental peace for increased productivity. Mental health is often stigmatized, and as a result, people tend to avoid it. Adults, in my opinion, must take care of their physical and mental health. Furthermore, the parents who attended our discussion were extremely attentive and listened to every word I said. I surely feel it has helped many to pause for a while from their busy life and think about their mental well-being."
Dr. Shilpa concluded by answering the audience's questions and concerns. The talk received an overwhelming response.