Sack Minister & Officials Responsible for Wastage of Toor Dal & Sugar- Beena Naik
BJP Govt. Will get cursed from Women for Criminal Wastage of Toor Dal & Sugar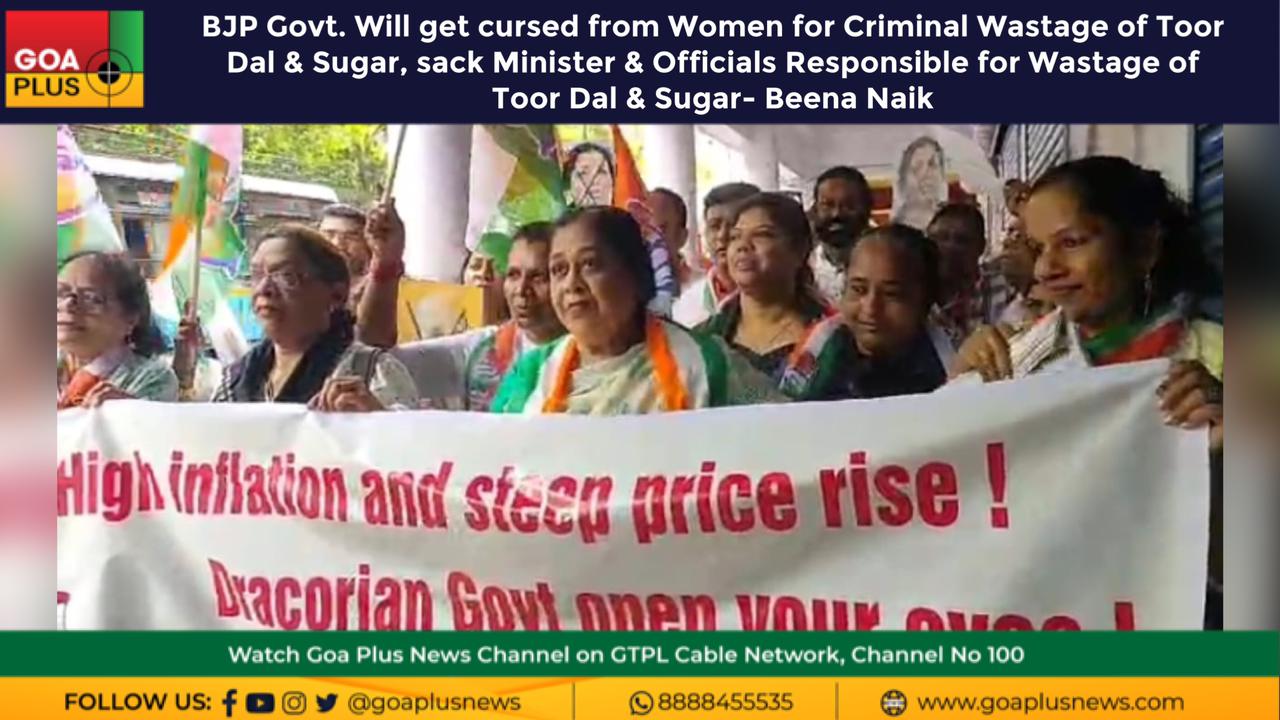 Panaji – It is shocking that the most irresonsible BJP Government headed by Chief Minister Dr. Pramod Sawant criminally wasted almost 250 MT of Toor Dal & 10.3 MT of Sugar costing almost 3.5 crores. BJP Government will get 'Cursed' by the Women in Goa who struggle to feed their families, for this wastage charged Goa Mahila Congress President Beena Naik.
We demand immediate sacking of the Minister & Officials responsible for the huge loss. Chief Minister Dr. Pramod Sawant must act immediately and conduct a high level inquiry under the supervision of High Court Judge, Beena Naik stated.
It is most unfortunate that careless BJP Government allowed the Toor Dal to rot in godowns when people were struggling to buy it as the prices of Toor Dal had sky rocketed to almost Rs.200 per kgs. Even today the market rate is above Rs.100 per kg, pointed Beena Naik.
The insensitivity of the BJP is exposed with reports of Sugar melting down in Government Godowns. This shows that the Government has no value for the hardwork of farmers who work day & night to feed crores of Indians, stated Beena Naik.
It is an open & shut case that the food items are deliberately allowed to get spoiled in order to facilitate the private companies to import more such items and earn fortunes. Modi Government is using peoples money to fill coffers of his Crony Club, Beena Naik said.
I want to remind the people of Goa about the hoarding of essential commodities done by then Deputy Chief Minister at a godown in Quepem during Nationwide Lockdown due to Covid. People were struggling to buy essential commodities & video had surfaced of BJP Deputy Chief Minister hoarding various items, pointed Beena Naik.