RG Demands For the second Ferry on Sarmanas – Marcel route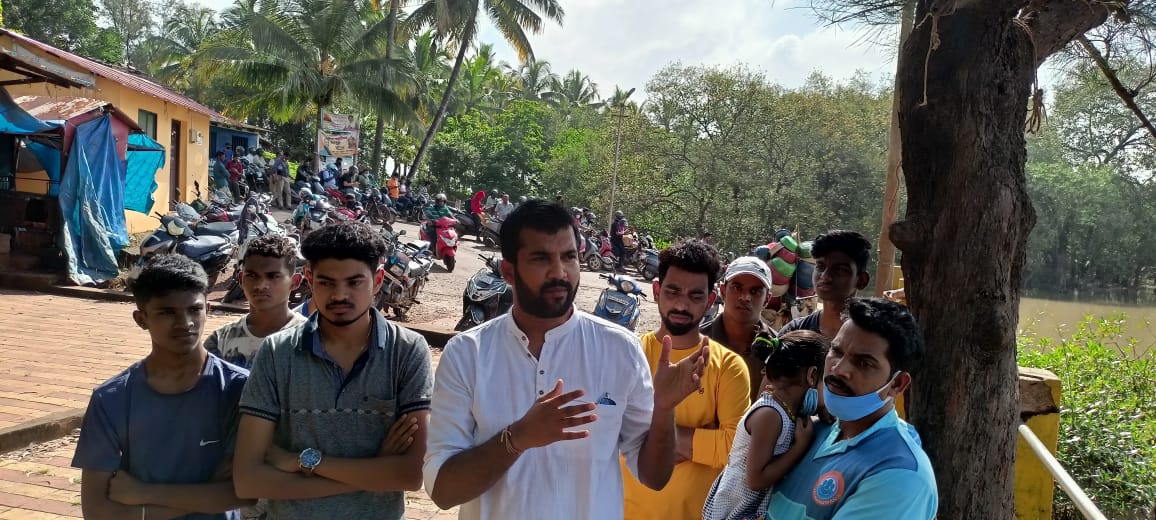 PANAJI: Revolutionary Goans General Secretary, Shrikrishna Parab pointed out that the lack of adequate ferries plying on the Sarmanas- Marcel route, has left many disgruntled and frustrated over the last one week. The availability of only a single ferry over the last few days has been a struggle for helpless travellers who use the Sarmanas-Bicholim ferry to cut the distance to Marcel and reach their destination faster. Locals have now demanded that an additional ferry be made operational immediately to alleviate the sufferings of the commuters.
On Friday morning, long ques of commuters were witnessed at Sarmanas-Bicholim ferry ramp as they are left stranded for about 30- 45 minutes after one of the ferry had broken down over the last one week. This situation often leads to unnecessary shouting, petty and heated arguments, especially between those that try to squeeze into the ferry in a bid to enter first, breaking queues and disrupting decorum. And it is not rare to see travellers on bikes and cars vying for the limited space in the ferry, as waiting for the next ferry would mean the loss of precious time and a possibility of being late for work or having to take a long cut via road.
"locals have been complaining about how with just one ferry in operation they had to wait for a long time and in long queues. The last ferry available at night on this route is 11 pm and hence this is a grave inconvenience for those working on the second shift. The government should start a second ferry urgently to avoid inconvenience caused to passengers. The non-functional ferry should be fixed on priority basis. While the local MLA and panchayat should also act promptly in this matter plaguing the locals," stated Parab. While a local expressed frustration over the inordinate delays faced while wanting to cross from Bicholim to Marcel especially during the peak hours.