Revolutionary Goans Chief Manoj Parab assures Full support to the fishing community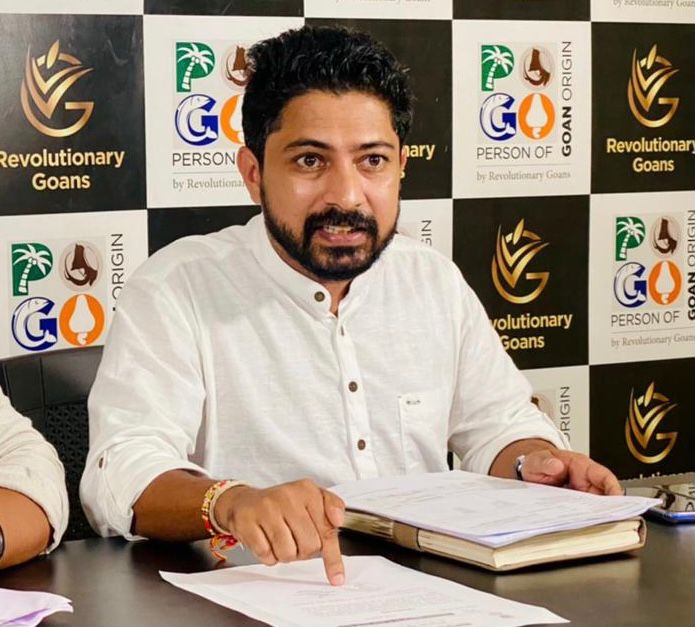 PANAJI: Revolutionary Goans Chief, Manoj Parab, said that they fully support the fishing community from the Benaulim constituency and will not tolerate any injustice done to them by the government. After his members studied and put before him the plight of the fishing community, he understood the major issues and the problems faced by them in Benaulim.
"It is sad to see that our fishing community has been neglected even after 60 years of liberation. The fishermen of Benaulim do not have basic facilities involved in carrying out their day-to-day activities. They do not have a proper place to dry their fish, nor do they have a storeroom. They are forced to dry their fish and nets along the roadside. Sometimes even their nets get damaged as people drive past recklessly. We assure to stand shoulder to shoulder with the fishing community," said Manoj.
The present MLA of Benaulim always talks about development but why has he turned a blind eye to the fishing community in his own constituency? Till today the fishermen of Benaulim are facing so many problems and suffering due to lack of proper infrastructure.
While RG Benaulim Coordinator, Peter Fernandes pointed out that there is 50,000 square meters of land which was acquired by the Fisheries Department to set up a prawn hatchery but due to the failed government policies it has been abandoned for so many years.
"This place could have been utilized for the betterment of the fishing community from Benaulim constituency. They could have provided proper infrastructure like setting up a fish market, a place for drying fish, cold storage, net mending, repairing boats, and training centers.  Sadly our fishing community has been neglected by all political parties till date but the full advantage has been taken of their votes by giving them fake promises," said Peter.