Police distribute cards to Senior citizens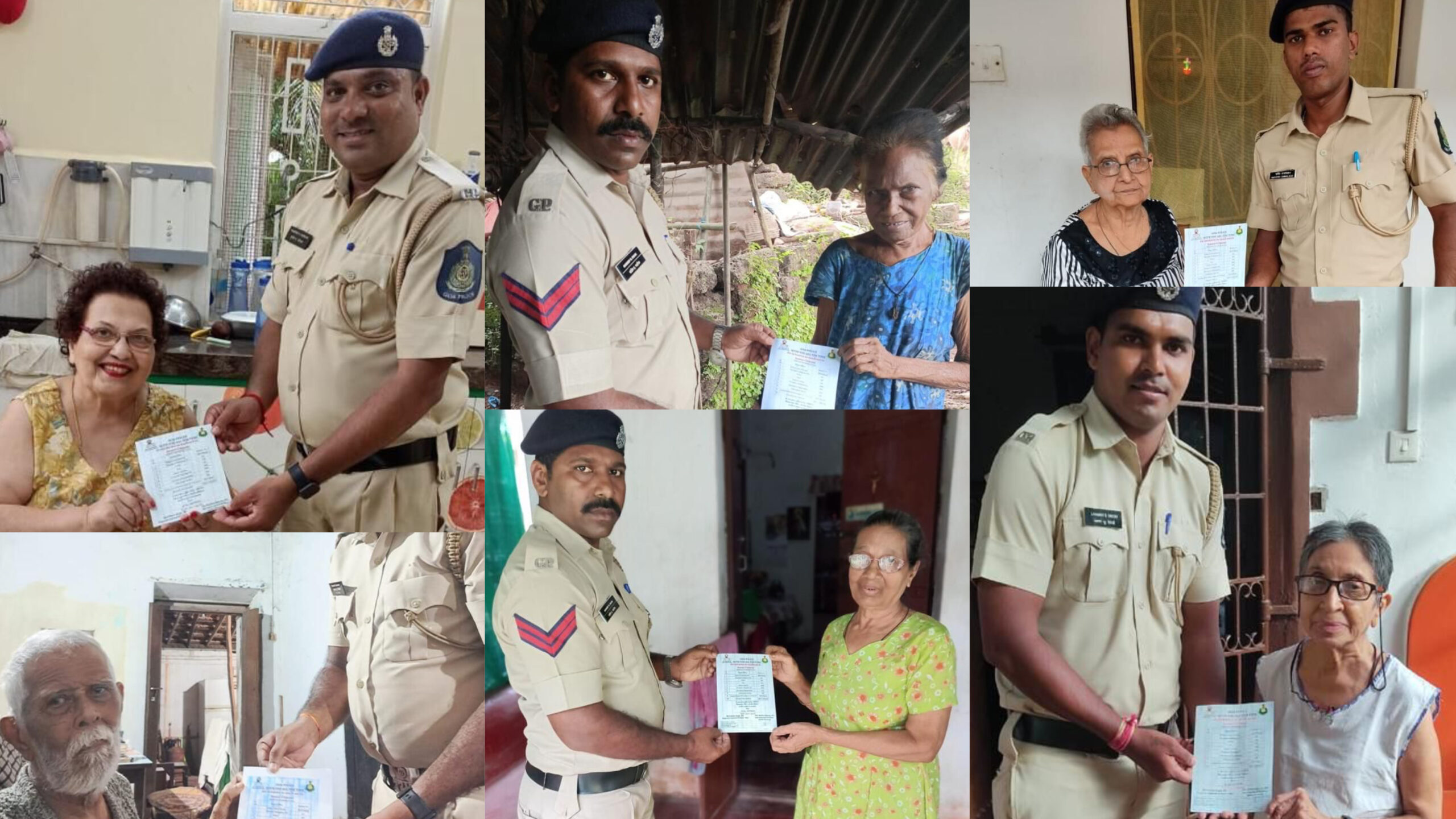 Panaji: Police distribute cards to Senior citizens Sub-Division police staff today distributed cards with important phone numbers to senior citizens living in Mapusa, Anjuna and Colvale Police Station areas.
As per SDPO Mapusa Jivba Dalvi this month on 9th they had organised a special meeting for senior citizens wherein they had assured that senior citizens living alone will be timely visited by the police staff. As such police visited many houses today and took stock of issues of senior citizens. Further they will also distribute greeting cards for upcoming Independence Day Celebrations.
The initiative for this senior citizen welfare programme has been undertaken under the guidance of DGP Goa Shri Jaspal Singh, IPS.