Pandit Nehru's Vision Laid The Foundation of Developed India – Congress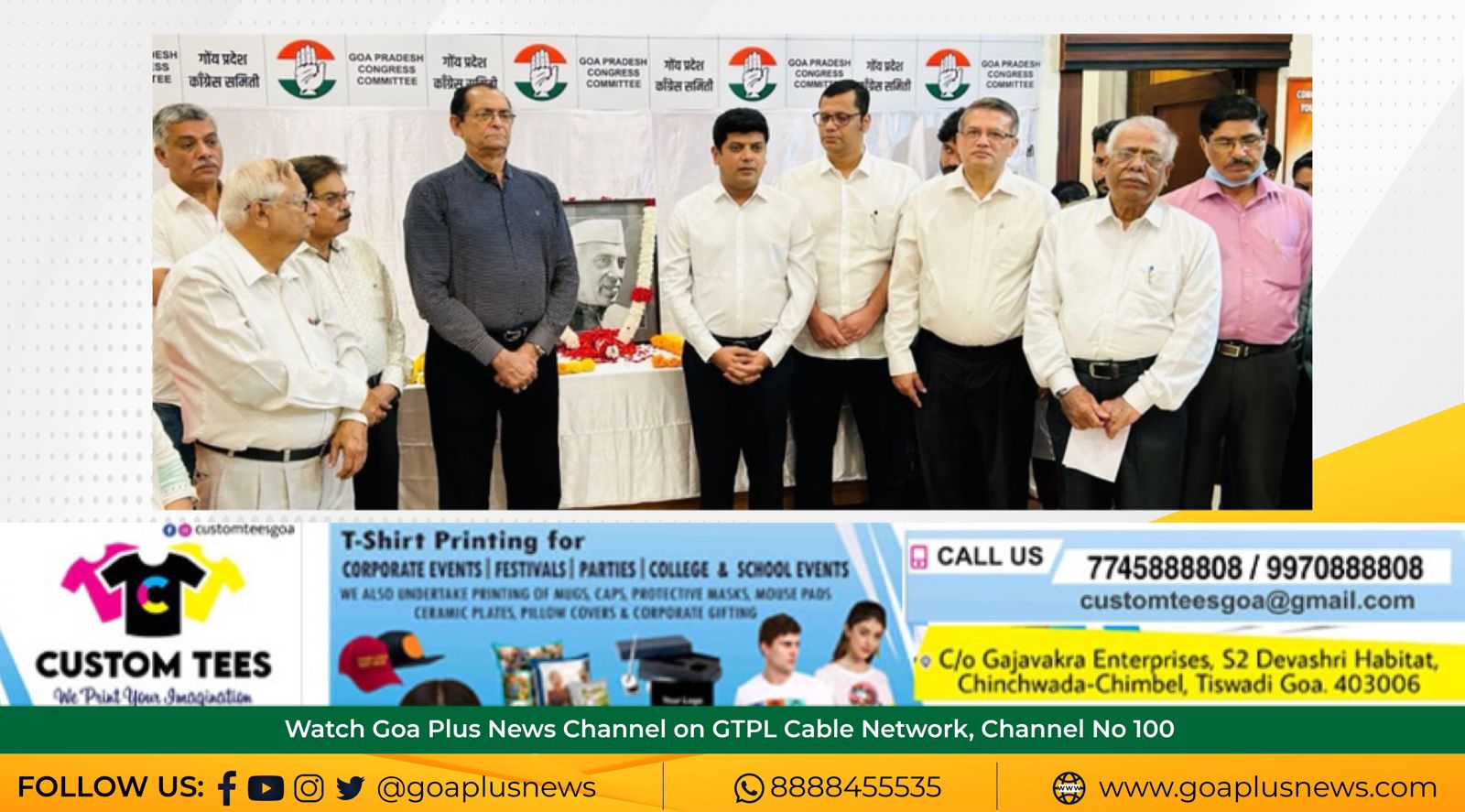 Panaji – It was the Vision of former Prime Minister of India Pandit Jawaharlal Nehru which established institutions like All India Institute of Medical Sciences, Indian Institute of Technology, Bhaba Atomic Research Center, National Institute of Virology and many others which eventually laid the foundation of Developed India stated Leader of Opposition Yuri Alemao.
He was speaking at the birth anniversary celebration organized by Congress Party at Congress House, Panaji. Goa Pradesh Congress Committee President Amit Patkar, South Goa MP Francisco Sardinha, Aldona MLA Adv. Carlos Alvares Ferreira, Senior Vice President M. K. Shaikh,NSUI President Naushad Chaudari and others were present for the function.
Pandit Jawaharlal Nehru had special love for Goa. He always had a concern for the identity of Goa. The factual history makes it clear that Pandit Nehru influenced in a big way Liberation of Goa, Opinion Poll. It was his Vision because of which Goa became a State, said GPCC President Amit Patkar.
South Goa MP Fransico Sardinha said that Pandit Nehru was a World Leader who earned respect globally. It is the duty of every citizen of India to follow his Ideology and Vision. Pandit Nehru was the architect of Modern India, he said.
Former Deputy Speaker Shambhu Bhau Bandekar, Senior Vice President M.K. Shaikh also spoke on the contribution of Pandit Jawaharlal Nehru in Nation Building. Arch. Tulio De Souza also paid respect to the first Prime minister of India.
The function was attended by Subhash Phal Desai, Gurudas Natekar, Savio D'Souza, Archit Naik, Sudin Naik and other Congress functionaries.