NSUI Goa Delegation Meets Registrar of Goa University Demanding Exemption of Ordinance OA-17 for Professional Programme Students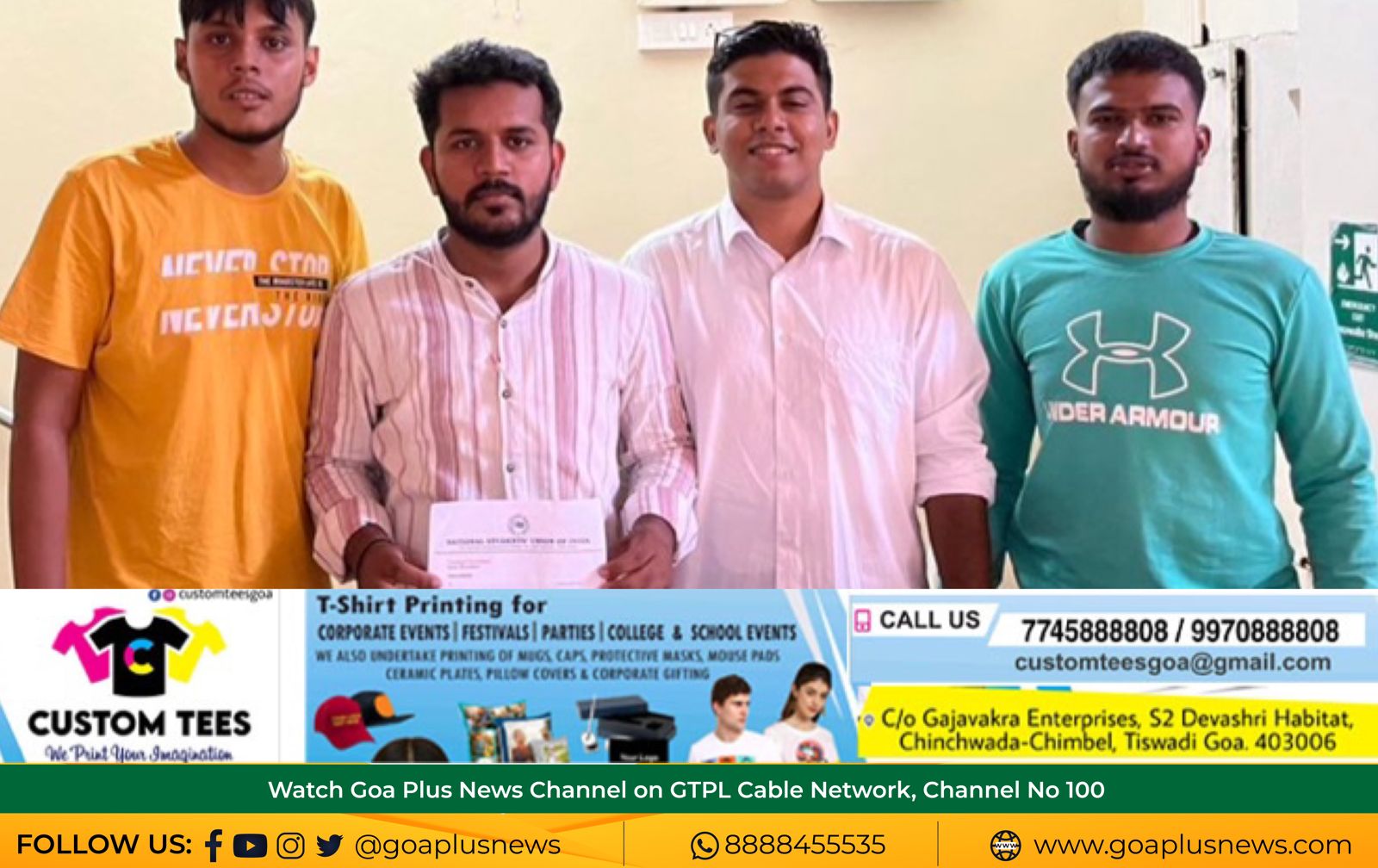 A delegation of the National Students' Union of India (NSUI) Goa, led by NSUI Chief Naushad Chowdhari, State Secretary Focrodin Muzawar, South Goa President Shane Rebelo and Executive Member Sameer, met the Registrar of Goa University to follow up on their demand for exemptions of Ordinance OA-17 for students of professional programmes.
The delegation demanded that students be allowed to answer their semester exams irrespective of their attendance, citing the difficulties faced by students due to the ongoing COVID-19 pandemic. They argued that many students were unable to attend classes regularly due to the pandemic-related restrictions and urged the university to be more considerate towards their plight.
The Registrar of Goa University assured the delegation that he would hold a meeting with the Vice Chancellor and come out with a decision in the interest of the students. He acknowledged the difficulties faced by students and expressed his willingness to find a solution that would be fair and just to all parties concerned.
The NSUI Goa delegation expressed their gratitude to the Registrar for his understanding and hoped that the university administration would take a sympathetic view of their demands. They stressed that the exemptions of Ordinance OA-17 would go a long way in helping the students of professional programmes who were struggling to cope with the challenges posed by the pandemic.
The NSUI Goa has been actively advocating for the welfare of students and has been pressing for their demands to be met. They have been highlighting the various issues faced by students and have been working towards finding solutions to these problems. The delegation's meeting with the Registrar of Goa University is a part of their ongoing efforts to ensure that students' rights and interests are protected.