New Team, New energy & New ideas – Amit Patkar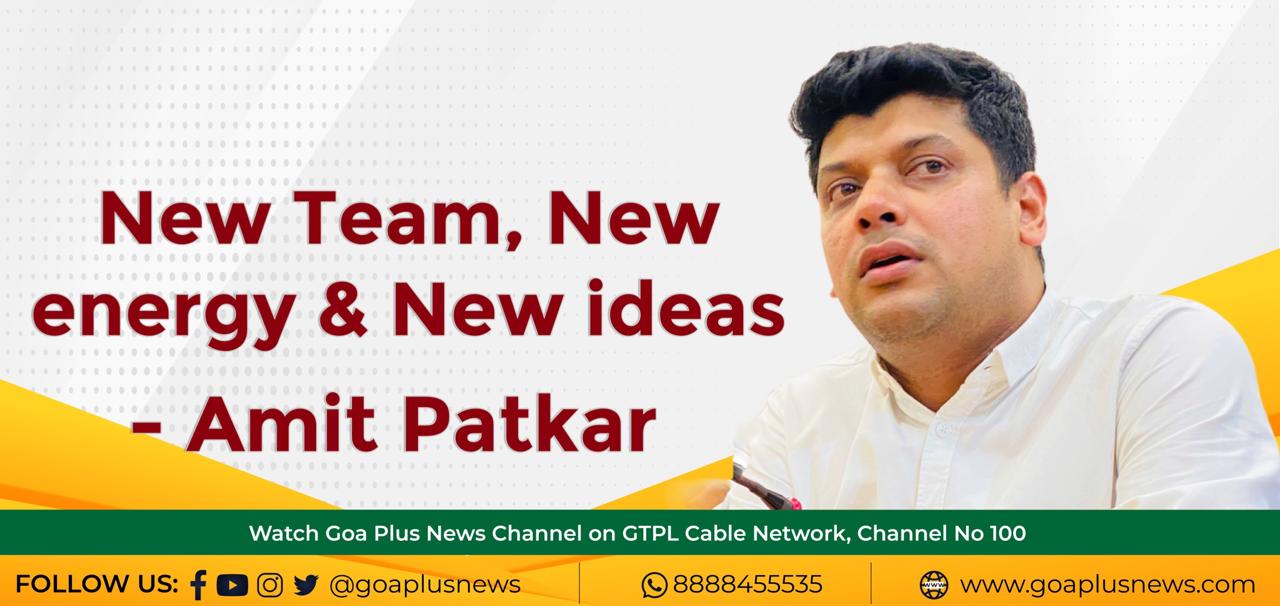 Panaji – Rumours are rumours, they can't be true or false. Someone is disturbed for sure, either the person in the news or person manufacturing the news. The new team of the Goa Congress will surely make news with new energy and new ideas for Goa and Goans said Congress President Amit Patkar in a press statement issued here today.
Goa Congress President was reacting to the reports doing round in some media about political happenings in the Congress Party.
Congress President further stated that "I am right now working on stabilising the state unit of the Congress. I am working in co-ordination with all three MLA's, our South Goa MP and some senior Leaders of the party. We are slow because we are working out political strategy for the future and we don't want to do anything piecemeal and half- hearted.
"We are soon going to meet our national leaders to brief them with the current political situation in Goa and take steps to energise the party functionaries", Patkar added.
The Goa Congress President without mincing words said that the Congress workers have realized the modus operandi of some unsatisfied souls who try to haunt the Congress Party and create confusion with their mean minded behind the scene activities. We want to completely eliminate all such forces who damage the image of the party and work as a cohesive team with "Clean Slate", informed Amit Patkar.
Hinting that after the exit of eight MLA's, some people are disturbed for all the wrong reasons and the same people are now making desperate attempts to hog the limelight by spreading rumours, Amit Patkar said "As President of the party, we want to make it clear that the doors are shut for traitors and betrayers whatever frantic efforts they may make to get an entry in the Congress Party".
I have a new team of young and energetic functionaries. Our three MLA's are also new, young and energetic. We all feel that the exit of the eight MLA's is actually a "blessing in disguise" for us. We have an opportunity ahead to prove ourselves and win the confidence of the Goans, Patkar said further.