Mohiddin Sheikh from Mormugao joins back to Congress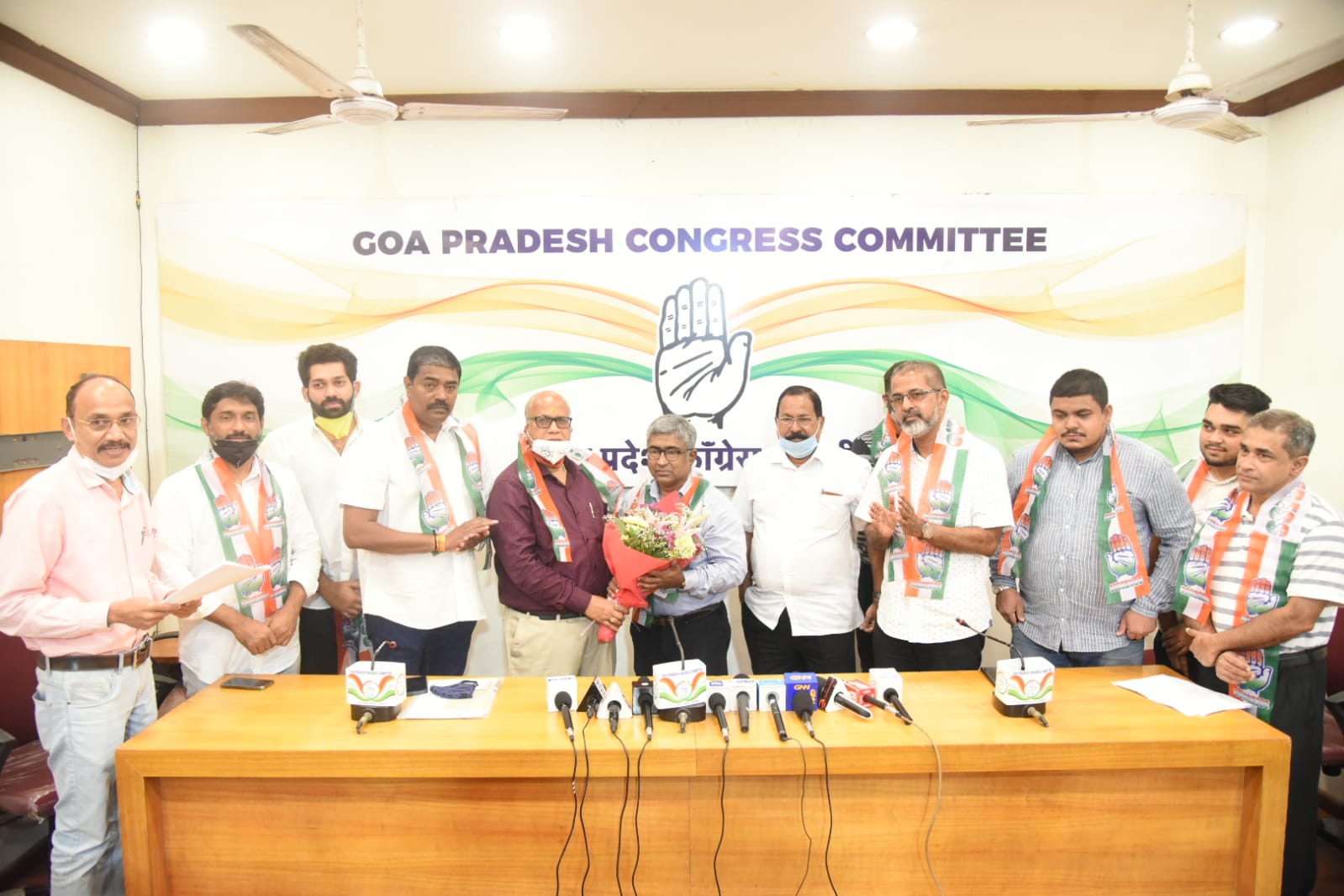 PANAJI: Mohiddin Sheikh, son of former Minister Sheikh Hassan Haroon from Mormugao, on Tuesday joined Congress party and said that it will emerge victorious across Goa. He quit from TMC and decided to join Congress for the progress of the State.
The leader of opposition Digamabar Kamat, Mormugao Candidate Sankalp Amonkar, Altino Gomes, Shaikh Hassan, Sharad Chopdekar, Nazir Khan, Himanshu Tivrekar and others were present on the occasion.
Along with Mohiddin Hassan Sheikh, Saquib Sheikh, Masood Sheikh, Aman Sheikh, Ishfaq Munshi and others also joined.
"I joined TMC considering it will be like Congress, but the picture was different there. Hence I resigned and joined back to Congress party. I appeal to other leaders to come back to Congress." Mohiddin Sheikh said.
Sheikh said that he will work to get Sankalp Amonkar elected.
Speaking further Mohiddin Sheikh said that he decided to join back, as votes would have split. "I didn't want this and hence I discussed it with my family and supporters and took this decision. I will work to strengthen the Congress party." He said.
Sankalp Amonkar said that Sheikh's family has a lot of respect and are working in the better interest of people. "definitely joining Sheikh will help us to strengthen the party." He said.
Kamat said that many are joining Congress as there is a supportive environment for Congress. He praised former Minister Sheikh Hassan Haroon for winning five times. "His son also has a good connect with people. Joining Mohidin will help us." Kamat said.