Mapusa Police Crack Down on Notorious Housebreaking Thief, Recover Stolen Gold Worth Rs. 7.5 Lakh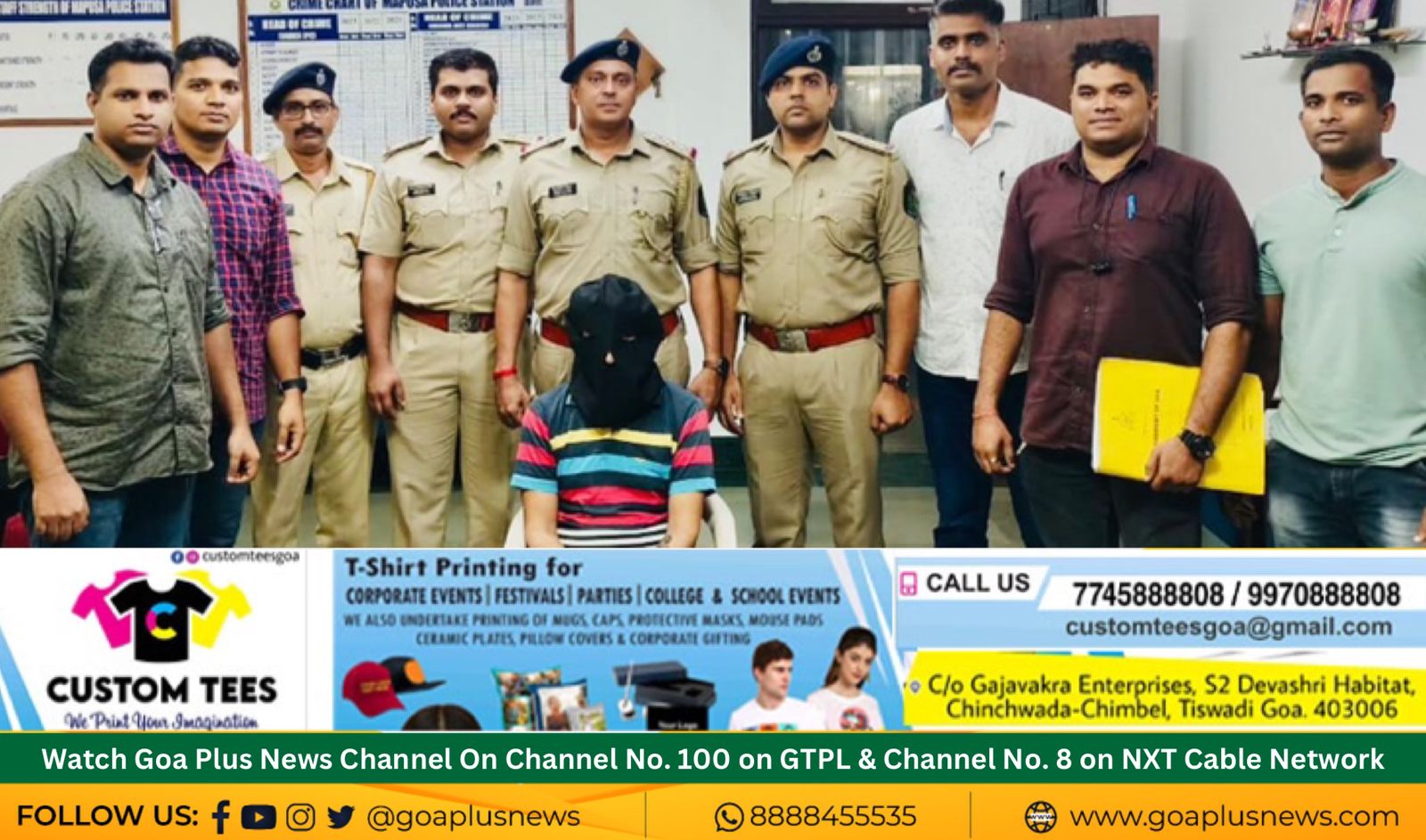 Mapusa Police Station's Special Team, led by SDPO Shri. Jivba Dalvi, successfully apprehended Mr. Sumeer Sharma, a notorious thief from Punjab, suspected in multiple housebreaking theft cases. The team, comprising Police Inspector Shitakant Nayak, Police Inspector Vijay Rane, PSI Yashwant Mandrekar, and PSI Bablo Parab, conducted a thorough interrogation, leading to significant breakthroughs in two theft cases.
In the first case reported on 06.06.2023, Mr. Chandrabhan Singh's residence in Canca, Bardez, North Goa, was burgled, resulting in a loss of gold, silver ornaments, and cash, valued at Rs. 7,00,000/-. As a result of the interrogation, police recovered earrings and gold chains worth Rs. 4,59,000/-.
Moreover, during further questioning, the accused confessed to another housebreaking theft in Colvale, which was reported on 17.02.2023. Mr. Ashsih Bandekar's home in Thivim, Bardez, North Goa, was targeted, and gold ornaments worth Rs. 5,50,000/- were stolen. Mapusa police successfully recovered gold bangles and gold earrings worth Rs. 3,20,000/- from the accused at a local Jewellery Shop, totaling the recovered value to Rs. 7,50,000/-.
The police also seized a Fasicno scooter bearing No. GA 03 AQ 6556, which was used by the accused during the commission of these crimes.
According to Shri Jivba Dalvi, the accused's modus operandi involves operating alone in residential areas during the daytime and targeting locked flats.
The investigation, under the supervision of SP North Nidhin Valsan IPS, is ongoing, with a Mapusa Police team set to travel to Delhi for further recovery efforts.