Manipal Hospitals, Goa announces their first successful Video-Assisted Thoracoscopic Surgery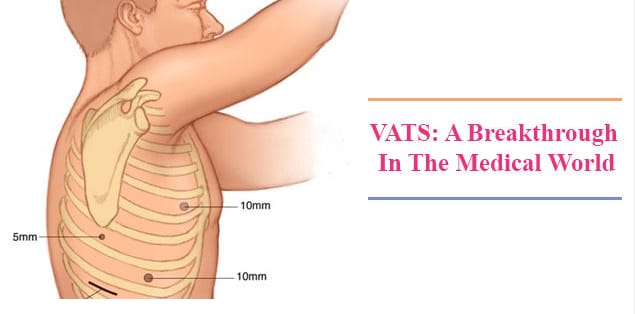 Goa, November 22, 2022: Manipal Hospitals, Goa, has successfully completed a Video Assisted thoracoscopic surgery (VATS), a first-of-its-kind surgery, in Goa. The surgery was performed on a 105 kg male patient who was diagnosed with a 6cm tumor inside the thorax. Dr. Sredharan M and Dr. Shekhar Salkar, Operating Surgeons as well as Dr. Yogesh Gaude, Anesthetist who were part of this surgery said that through VATS, the tumor was entirely removed. The procedure was completed in an hour with minimal blood loss.
The patient was a 49-year-old male who weighed 105 kg and had come with pain in the chest and cough. 4 hours after the successful VATS operation the patient was able to move around with pain free. He felt much better psychologically, after seeing the size of the incision. The chest tube was removed later on second day and he was shortly discharged on the third day.
Dr. Sredharan M, Operating Surgeon, Manipal Hospitals Goa said, "VATS is a minimally invasive method to remove feasible tumors, with much lesser post-surgery pain and faster recovery. This method has transformed patient care and is especially useful in selected lung cancers, oesophagus cancers, metastatectomy from lungs and for diagnostic tissue biopsies."
VATS is a minimally invasive surgical procedure called video-assisted thoracoscopic surgery and is used to identify and address issues within a patient's chest. A small camera (thoracoscope) and surgical tools are placed into their chest during a VATS operation through one or more tiny incisions in their chest wall. This surgery if done by conventional open approach, requires making an incision of 15-20cm long, below the shoulder blade on the chest. Often the muscles are cut and the ribs are retracted for adequate exposure which causes significant pain to the patient in the post operative period. VATS on the other hand is performed with keyhole size cuts. The advantages of VATS surgery include considerably less pain in the post operative period, less need for pain medications, less blood loss, early recovery from surgery, early discharge from the hospital and early resumption of work.
Dr. Shekhar Salkar, Operating Surgeon, Manipal Hospital, Goa said, "This is a significant advancement and a good addition to the already available minimally invasive surgical procedures for colon, rectum cancers in our hospital. VATS procedure will be a part of the comprehensive cancer care that we currently offer to our patients."