Magnitude of 'Smart City' corruption is high, Puri should dare to investigate and expose culprits: Congress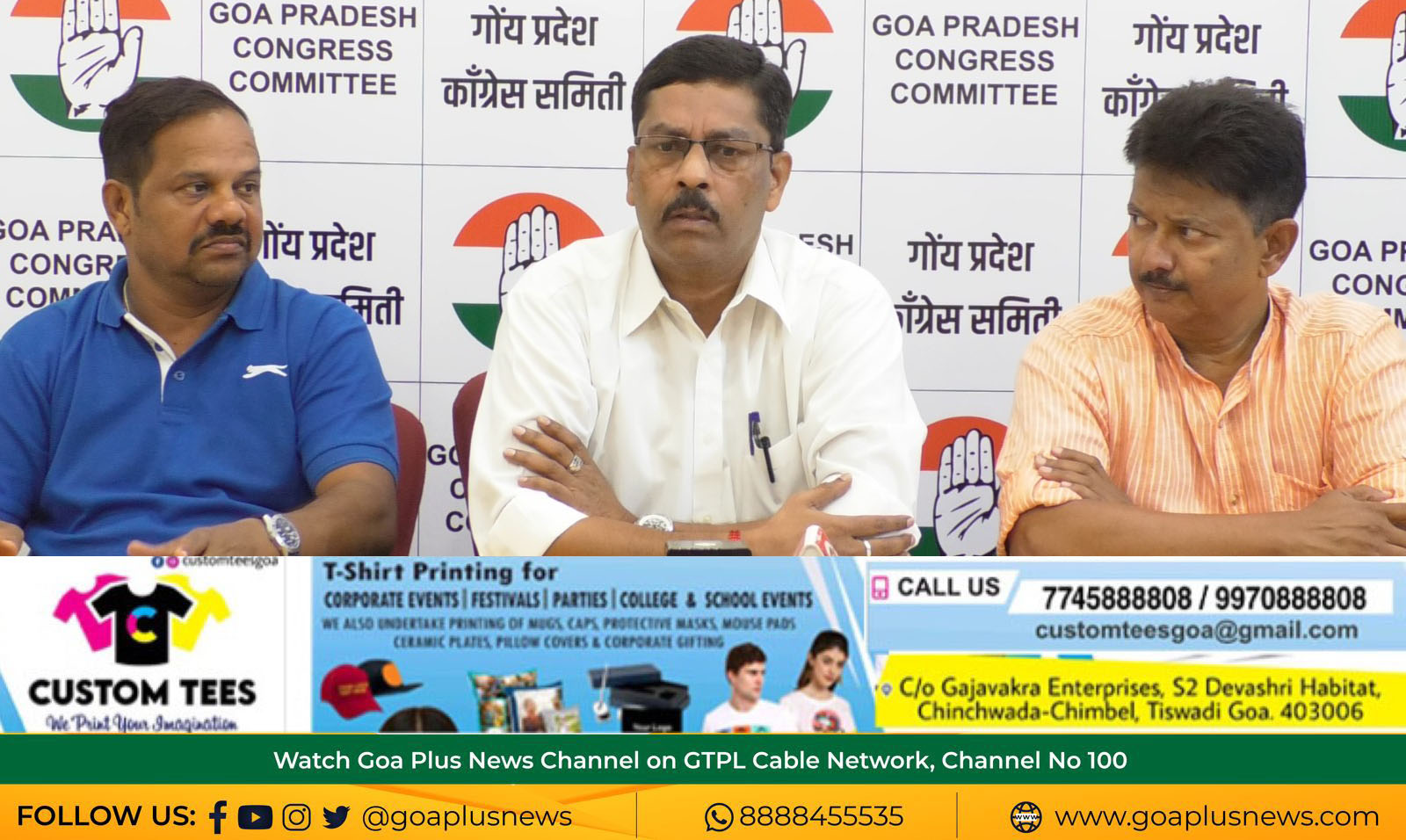 Panaji, May 31 : Congress leader Elvis Gomes on Wednesday alleged that the magnitude of the corruption involved in 'Smart City' project is huge, hence Union Urban Affairs Minister Hardeep Singh Puri should investigate it if he dares to expose his party leaders.
Responding to the allegation made by Puri that remarks of Congress on 'Smart City' Project are unconfirmed, Gomes said that to prove it BJP government should show its guts.
Gomes on Wednesday addressed a press conference in Congress House and slammed BJP for continuing with corruption, without investigating it.
GPCC Media Development Chairman Amarnath Panajikar, general secretary Vijai Bhike and Panjim block Mahila President Lavinia Da'costa were present.
"Puri has made allegations on us by using the Press Information Bureau, which is the mouthpiece of the government. Actually he failed to meet people of Panaji and ask how they suffer due to ongoing substandard work of Smart City," Gomes said.
"Judicial investigation in the case could reveal the magnitude of the scam. If BJP leaders are not shareholders of this corruption, then why are they hesitating to order an investigation," Gomes questioned.
"In this project, corruption has taken place. If BJP has guts then it should order central vigilance commission and when Panaji BJP MLA and Revenue Minister Atanasio Monserrate has admitted that ongoing work of Panaji 'Smart City' is sub-standard, there is no question of criticising us rejecting our allegations," Gomes said.
He said that along with Chief Minister Pramod Sawant, urban development minister, urban development secretary, Chief Secretary, commissioner of CCP, CEO of Smart City all are culprits. "They are the main accused. Hence they will not dare to investigate it," he said.
"Monserrate has rightly said that Rs 8 crores are given to consultant without any reason. When the minister admits corruption, then there is no need to give proof of corruption," he said.
Panjikar said that Congress will raise questions of the public and will not keep quiet over the corruption of Smart City.
"Whatever allegations we have leveled are not unsubstantial. We had asked Mr. Puri to walk through the city to know what was happening there. But he failed and ran to Delhi," Panjikar said.
He rejected the statement of Mr. Puri that he visited the ongoing work of Smart City.
"Have you (media and People) seen Mr. Puri visiting Panaji? Had he come from any vehicle? What has he done by coming here?," Panjikar questioned.
"We know to whom the substandard work will benefit. Media has exposed the sub-standard work of Smart City. This minister (Puri) should be sacked. We will show him black flags, when he comes again," he said.
Panjikar said that the power steering committee doesn't exist here. "Mr. Puriji, we dare you to have padyatra in Panaji. We will accompany you with black flags to show where the danger zones are," he said.
Bhike said that smart commission is exposed. "Local MLA has also exposed it. Come for open debate if we are wrong. Center is involved in this corruption," Bhike said.