Health Talk creates awareness on Allergic Rhinitis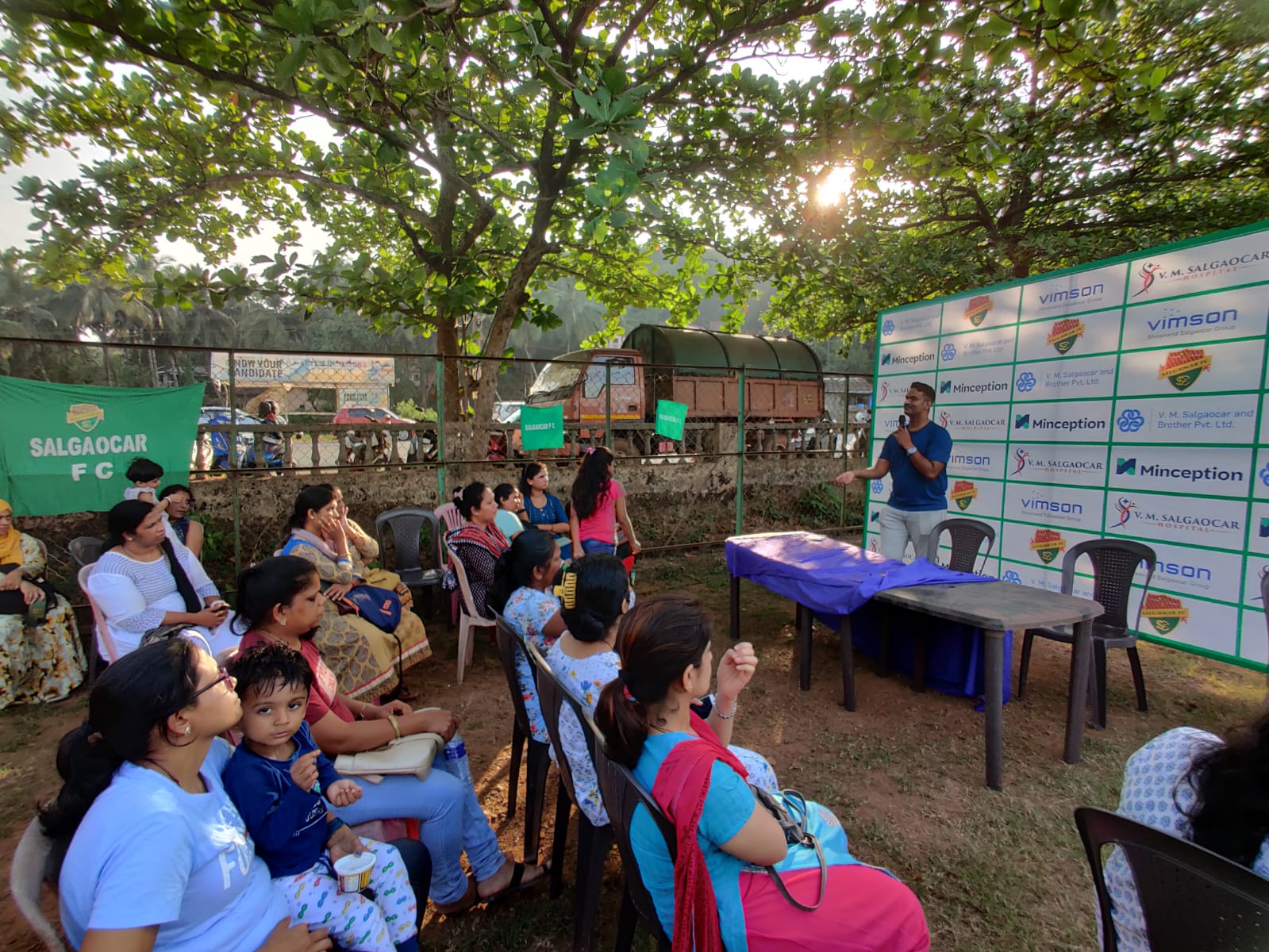 Vasco, Dec 4; With the change in season, many people are susceptible to allergies and diseases and one among these being allergic Rhinitis. This is nothing but an allergic response to various allergens in the environment. The most common cause being pollens due to change in weather.
To make people aware of the symptoms, care and cause of the above disease, Salgaocar FC in association with SMRC's V.M. Salgaocar Hospital organized a health talk based on the topic, 'Understanding the Symptoms & Causes of Giddiness & Allergic Rhinitis'.
Dr.Vivek Pillai, ENT specialist, at SMRC's Hospital was the speaker for the health talk. He began by giving a brief introduction about Rhinitis and what symptoms to look out for. Next, he went on to explain what causes the above disease and the care that a person needs to take when suffering from it.
In attendance for the talk were quite a large number of parents. Dr. Pillai provided a few tips to them as to how to protect their kids from catching such an allergic infection. And, if in case any child suffers from Rhinitis, how the parent can help in care of the disease. He also explained the difference between the two kinds of rhinitis and how to identify each of them based on the symptoms.D
r. Pillai concluded the talk by explaining how the above disease can be medically diagnosed and the types of treatments available to help patients get relief.Post the talk, Dr. Pillai also addressed a few queries by the parents based on Rhinitis.