Great response to Tarak Arolkar in Mapusa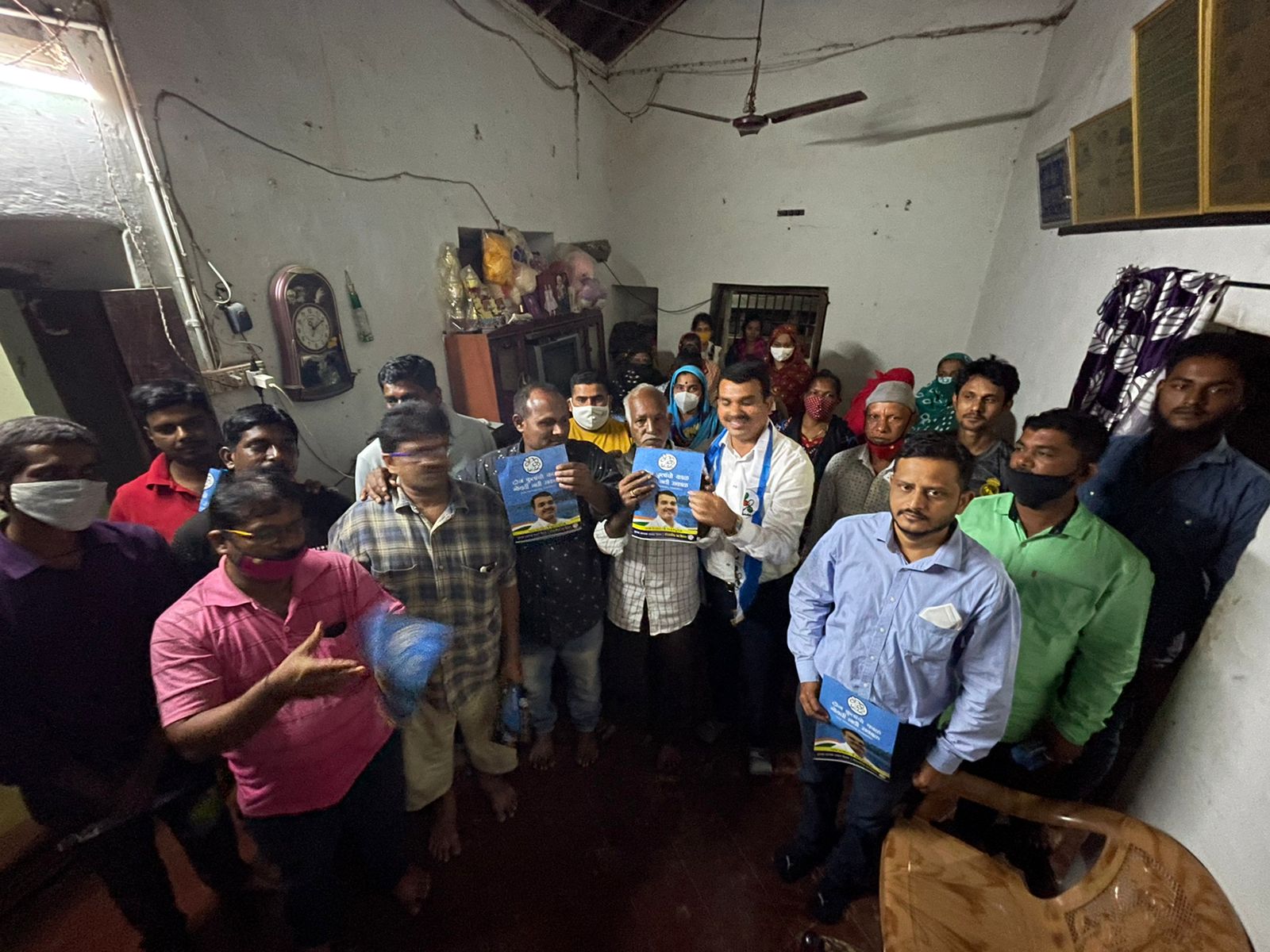 Mapsa 1st February: The party is committed to fulfilling its promises Mapusa, 1st representative Tarak Arolkar, a Trinamool Congress candidate from Mapusa, has started his campaign for the forthcoming Assembly elections, in ward number 13, Meeting with former Mayor Armin d Braganza who greeted him warmly and they discussed Mapusa's development.
Meanwhile, Arolkar is getting good response in Mapusa. Despite Mapusa being a major city in the state, people are expressing the feeling that the city has not developed as expected. The main thing is that Mapusa MLAs have been in power for the last ten years.
The basic facilities and problems related to the people could not be solved. As a result, their efficiency is known to the people. The people of Mapusa are complaining that the present MLA of Mapusa remained only in name.
Arolkar is known as a person with an honest clean image. It is trying to solve the problems related to the constituency. Also, Arolkar's style is that of a leader who works efficiently and in a transparent manner by staying in touch with the people.
Great response to Trinamool Congress manifesto
The election manifesto of the Trinamool Congress, which came out in full force in the Assembly elections, has received a good response. The Griha Lakshmi and Yuva Shakti schemes, which will be implemented after coming to power, have received good response across the state.
In its manifesto, the party has promised to create two lakh jobs. Employment is a major issue in Maharashtra as well as in the state. In the last ten years, the youth of Mapusa have not got the expected employment. It has also come to light that government jobs are being given to people from certain constituencies. Therefore, even in Mapusa constituency anger among the youth is boiling over. During the campaign, Arolkar conveyed the message that Trinamool will fullfill its promise in goa.