GPCC President Amit Patkar dares Chief Minister to prove 'All Party Meeting' was called on Mhadei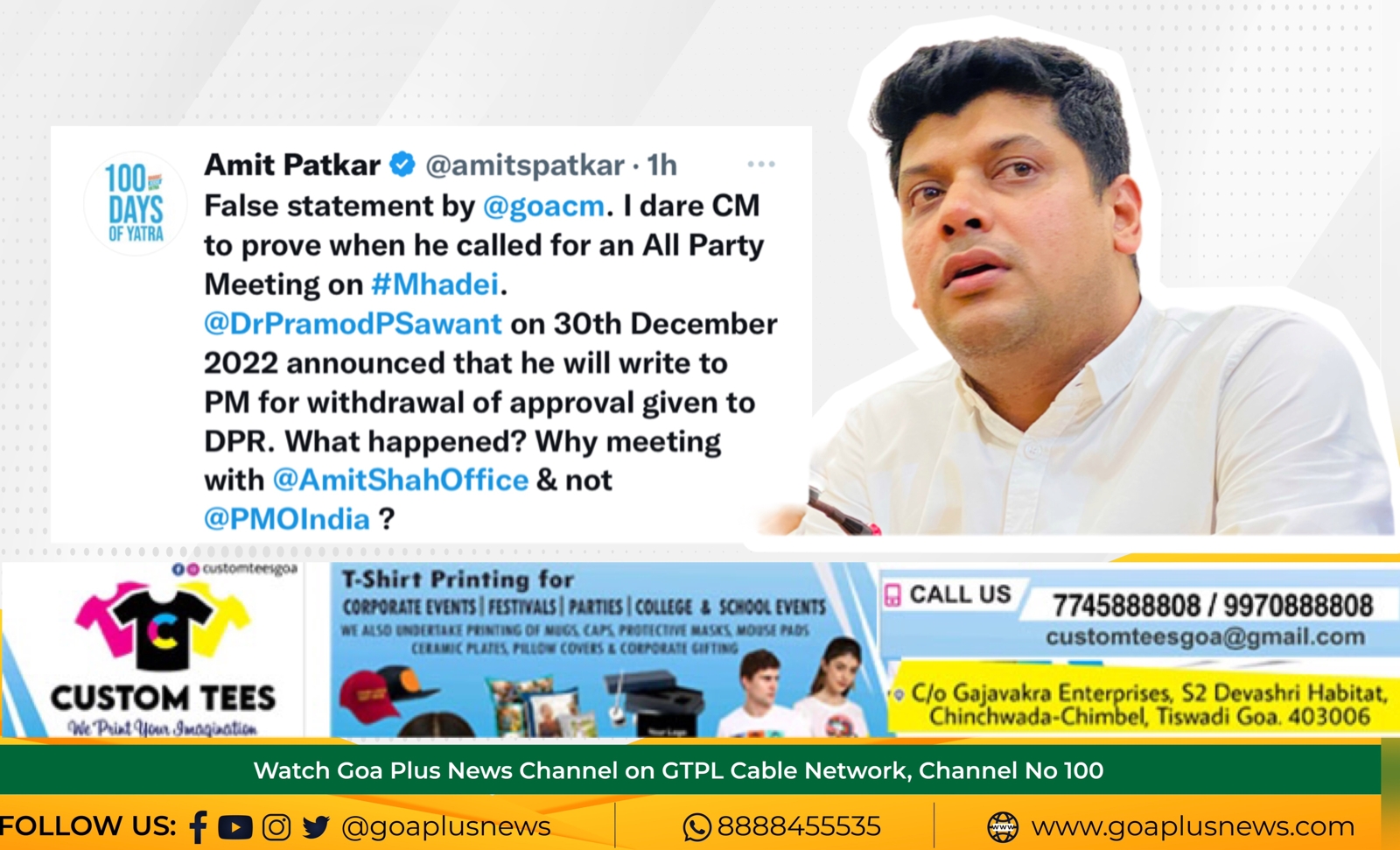 Panaji: Stating that Goa Chief Minister Pramod Sawant has made a false statement that an 'All Party Meeting was called on the Mhadei issue, Congress Goa Chief Amit Patkar has dared him to prove it.
He was reacting to the statement of Sawant, who on Wednesday said that opposition MLAS didn't attend the 'All Party Meeting' called to discuss the Mhadei issue and hence they were not invited to meet Union Home Minister Amit Shah on Wednesday at 7.30 p.m.
"They have not shown interest in it and hence we have not invited them to meet Amit Shah," Sawant said on Wednesday before leaving for Delhi.
Goa Legislative Assembly Speaker Ramesh Tawadkar, Environment Minister Nilesh Cabral, Water Resource Minister Subhash Shirodkar, Forest Minister Vishwajit Rane (All BJP MLAs), Power Minister Sudin Dhavalikar (MG Party) and an Independent MLA Chandrakant Shetye are part of this delegation.
"It is totally a false statement by Chief Minister Pramod Sawant. I dare CM to prove this when he called for an All Party Meeting on Mhadei. Sawant on December 30, 2022 had announced that he will write to Prime Minister Narendra Modi demanding withdrawal of approval given to DPR of Kalsa Bhandura Project. What happened to that letter? Why meeting with Home Minister Amit Shah and not Prime Minister?," Patkar questioned.
Since Karnataka Chief Minister Basavaraj Bommai announced that the Centre has cleared the much disputed Kalasa-Bhanduri dam project in his state, people have started to vent their anger over the issue and political parties are holding public meetings.