Goa's double-engine government has brought double unemployment, says Siddesh Bhagat on occasion of National Youth Day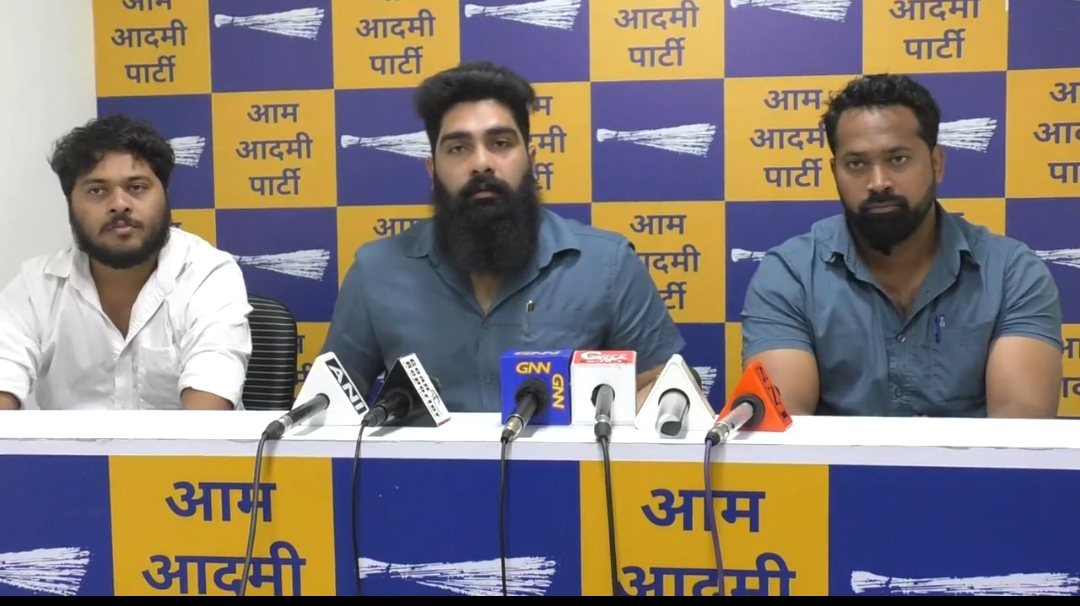 Panaji: Aam Aadmi Party Youth Wing All India Vice President and Goa State Coordinator Siddesh Bhagat said on Wednesday that Goa's double-engine BJP government has brought double unemployment to the state.
While speaking to the media on the occasion of National Youth day he said, "Youth issues are only discussed and addressed by the government on National Youth Day, while the rest of the year, the government ignores issues of the youth. The youth unemployment rate in the state is at its highest level, but the BJP-led government fails to create jobs for the youth despite their various initiatives".
He said, "The current government has been talking about a double engine government, while when the BJP government was a single engine government, we have seen the government's supposed development. They have failed at providing basic facilities to the Goans like good roads and uninterrupted power and water supply".
He asserted that the double engine BJP government would lead to double unemployment, as well as double failure in the educational sector.
He said, "In reality, the Skill India project of the BJP government has turned into the Kill India project. The government should disclose how many youths are now employed as a result of this initiative".
"During the current government, the poor are becoming poorer and the rich have been becoming richer day by day. This shows that the current government works only for the capitalists and not for the common people", he added.
He further said, "In Goa, AAP is the only new hope because it is committed to serving the common people and addressing unemployment issues. If AAP voted to power, AAP will introduce a law for the reservation of 80 percent of private jobs in the state to Goans. AAP will also provide an unemployment allowance of Rs 3000 per month to families with unemployed youngsters and Rs 5000 per month to families dependent on mining and tourism their jobs are restored".