Goa State Shack Policy 2023-26 to Boost Youth Engagement and Tourism Growth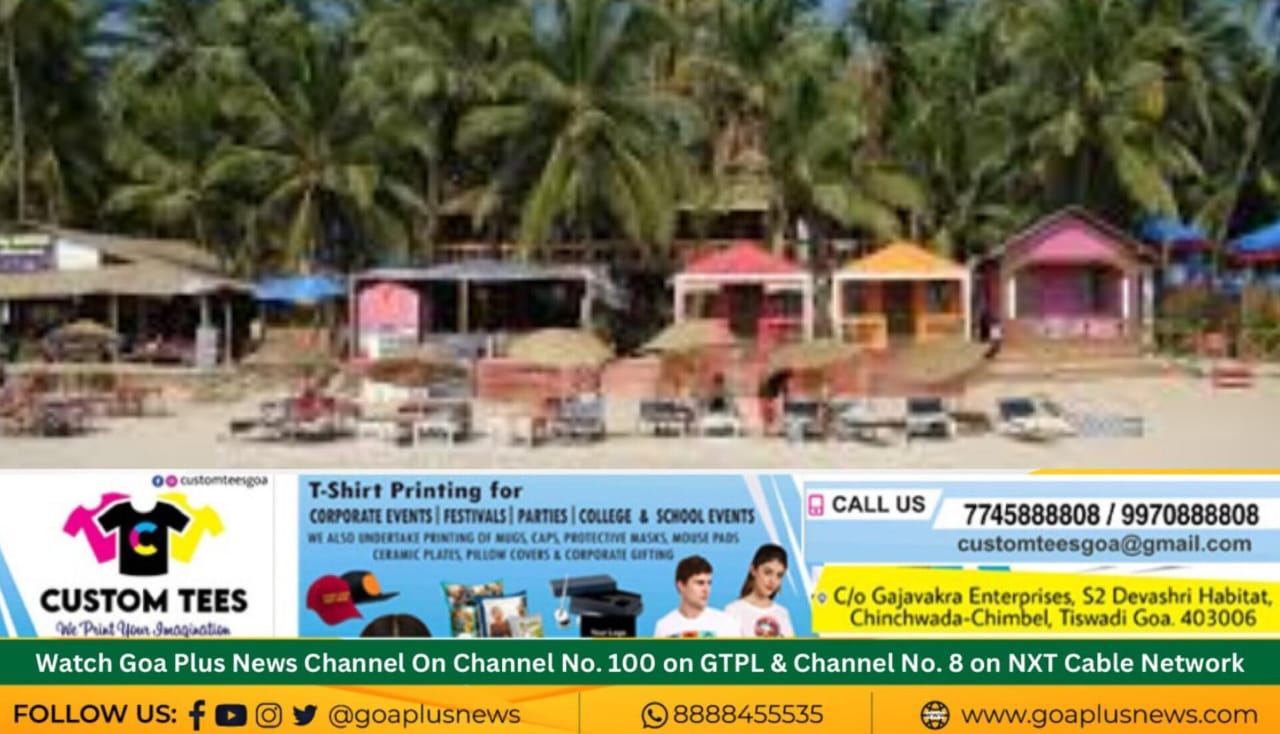 Goa, September 13, 2023: The Goa Government is pleased to introduce the Goa State Shack Policy 2023-26, a groundbreaking initiative that not only paves the way for thriving beach side establishments but also seeks to empower and provide invaluable opportunities to the youth of Goa.
The Goa State Shack Policy 2023-26 was developed through extensive discussions with different shack owner associations. Its implementation aims to address the issue of the demographic dividend and stimulate entrepreneurial opportunities for locals and young individuals.
This decision was made after a comprehensive assessment of the policy's impact, which has resulted in various advantages, such as the allowance of deck beds, tables, and chairs. Under this new policy, shack owners are now permitted to place deck beds, tables, and chairs within a larger area of 15 meters in front of their shacks. Additionally, there will also be a provision for picket fencing.
The Goa State Shack Policy 2023-26 is a highly effective policy that enables the establishment of temporary seasonal beach shacks and placement of deck beds, umbrellas, tables and chairs. With this policy, the Goa Government demonstrates its commitment to fostering tourism, engaging the youth and driving economic growth within our picturesque state.
Furthermore, only one family member will be allocated a shack, but multiple eligible family members can apply for the same. Unlike the previous policy, there is no longer a requirement to submit a Demand Draft as a security deposit at the time of submitting the application. Instead, this deposit is only necessary after the draw of lots and solely from successful allottees.
Additionally, successful allottees now have the option to mutually agree upon the location of their shack amongst themselves and also swap locations within 7 days from the draw of lots. Provision has been made to introduce "Digital Coast" at beaches of Goa where shack allotees shall be provided a POS machine by the Department of Tourism.
On various occasions, associations have raised concerns about subletting and emphasized the importance of providing opportunities to local Goenkars. A strict penalty clause has been introduced to discourage the subletting of shacks. Lastly, the promotion of Goan cuisine is actively encouraged under this policy.
Looking ahead, the Minister of Tourism has convened a meeting with the coastal MLAs to discuss the future of tourism and the shack policy tomorrow. This gathering presents a valuable opportunity to engage in fruitful dialogues, exchange ideas, and collaborate towards further enhancing the tourism industry and the benefits it brings to the locals. By involving coastal MLAs in shaping the trajectory of tourism policies, the government aims to ensure that the voices and perspectives of local representatives are heard and considered, ultimately leading to more inclusive and sustainable development for the State of Goa.
Shri. Rohan A Khaunte, Minister for Tourism, Govt. of Goa stated, "The Goa State Shack Policy 2023-26 is a win-win situation for our youth and tourists alike. It not only empowers our young entrepreneurs but also enhances the overall tourist experience, making Goa a top choice for travelers seeking sun, sand, and a taste of our unique culture."
Talking about this, Shri. Suneel Anchipaka, IAS, Director of Tourism, Govt. of Goa said, "As we move forward, the State Government remains committed to promoting sustainable tourism practices that benefit our youth and contribute to the growth and development of our state. We look forward to another successful tourist season that showcases the natural beauty and rich culture of Goa."