Goa is suffering on all fronts in BJP's rule: Singhavi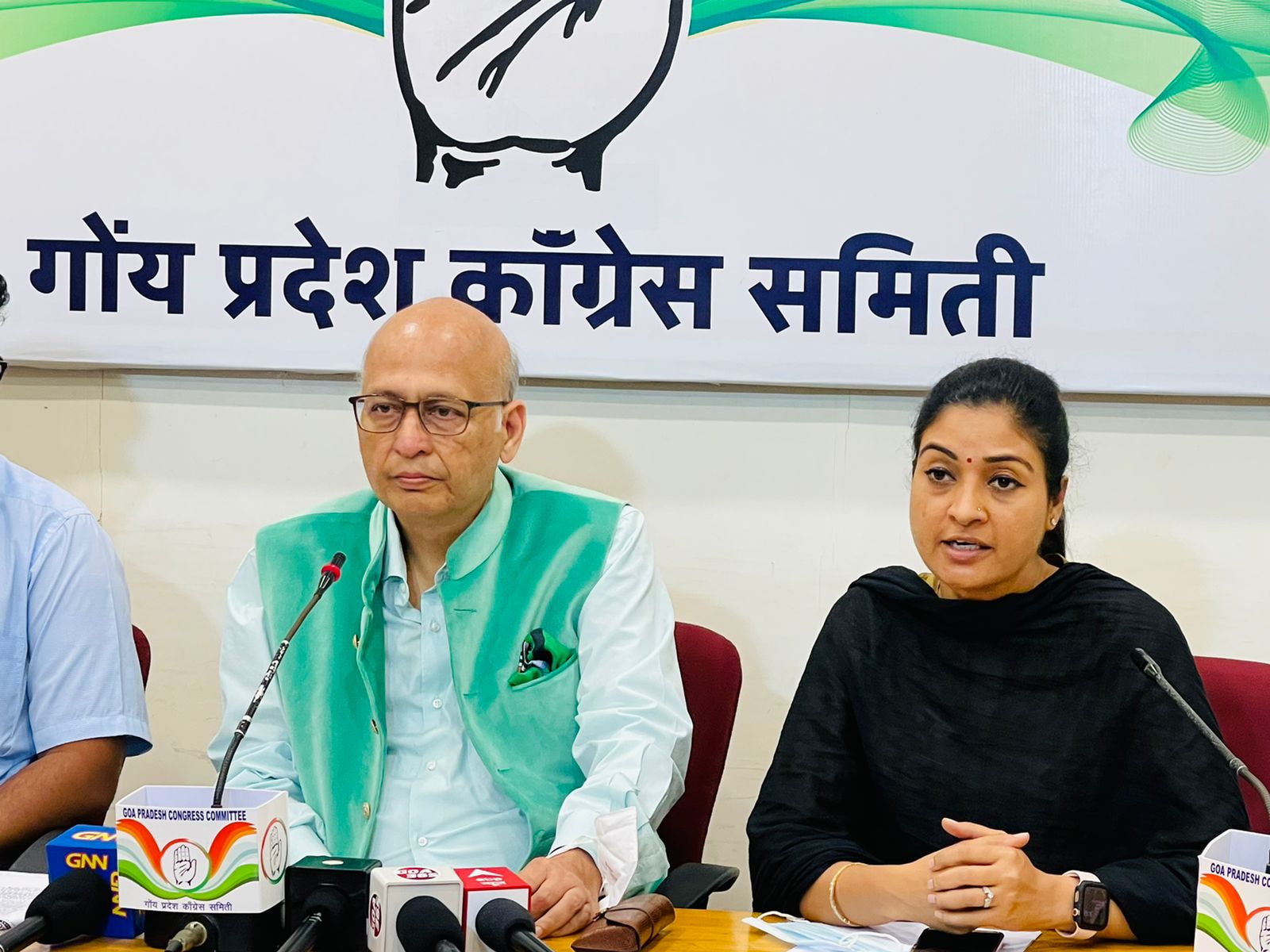 PANAJI: In an apparent jibe at BJP leadership, Congress leader Abhishek Singhavi on Sunday said that Prime Minister Narendra Modi is boasting of promoting Tourism, Trade and Technology, while Goa is suffering in these three 'T's.
Abhishek Singhavi on Sunday addressed press conference in Panaji and said that "if Goa is indeed paradise of India, I believe BJP is malice of Goa.''
AICC Media In Charge for Goa elections Alka Lamba and others were present on the occasion.
"Modi should peep into the functioning of BJP government in Goa, whether it is prospering in Tourism, Trade and Technology or it has miserably failed in his three 'T's" He said.
"Not only areas of tourism, but destruction of basic livelihood of fishermen has taken place in Goa under the BJP rule. Besides this, destruction of moral, ethical, political and constitutional values has been done by the BJP at center and also in Goa." Sighavi said.
He said that BJP usurped the power by showing artificial non –existence majority. "This they did in Manipur, followed by Goa. They tried it in Karnataka and also in Maharashtra." Singhavi said.
"BJP sermonizes without shame and poaches without pause. This illustrates the face of BJP." He said.
He said that BJP has failed on all fronts and hence people of Goa have suffered due to mis-governance and non governance. "Chief Minister of Goa failed to take care of the people of Goa." He said, referring COVID deaths.
Singhavi also hit out at AAP, saying the Delhi Development Model by Arvind Kejriwal has failed. However, he is showing fake pictures of development to the people of Goa.
" Speciality ofAAP is to make noise and make projections. However, it fails to fulfill promises. In Delhi, AAP failed in the areas of education, health and other." He said.
According to him, AAP had promised solar city, Wifi city and to bring 5000 buses in service. But it failed to keep its promises.