Gemini Oil launches new campaign #AajKyaBannaChahtiHo; encourages women to unlock time for their passions and aspirations
The campaign also aims to strengthen the brand's commitment to consumers and celebrates the 40-year legacy with new packaging and brand logo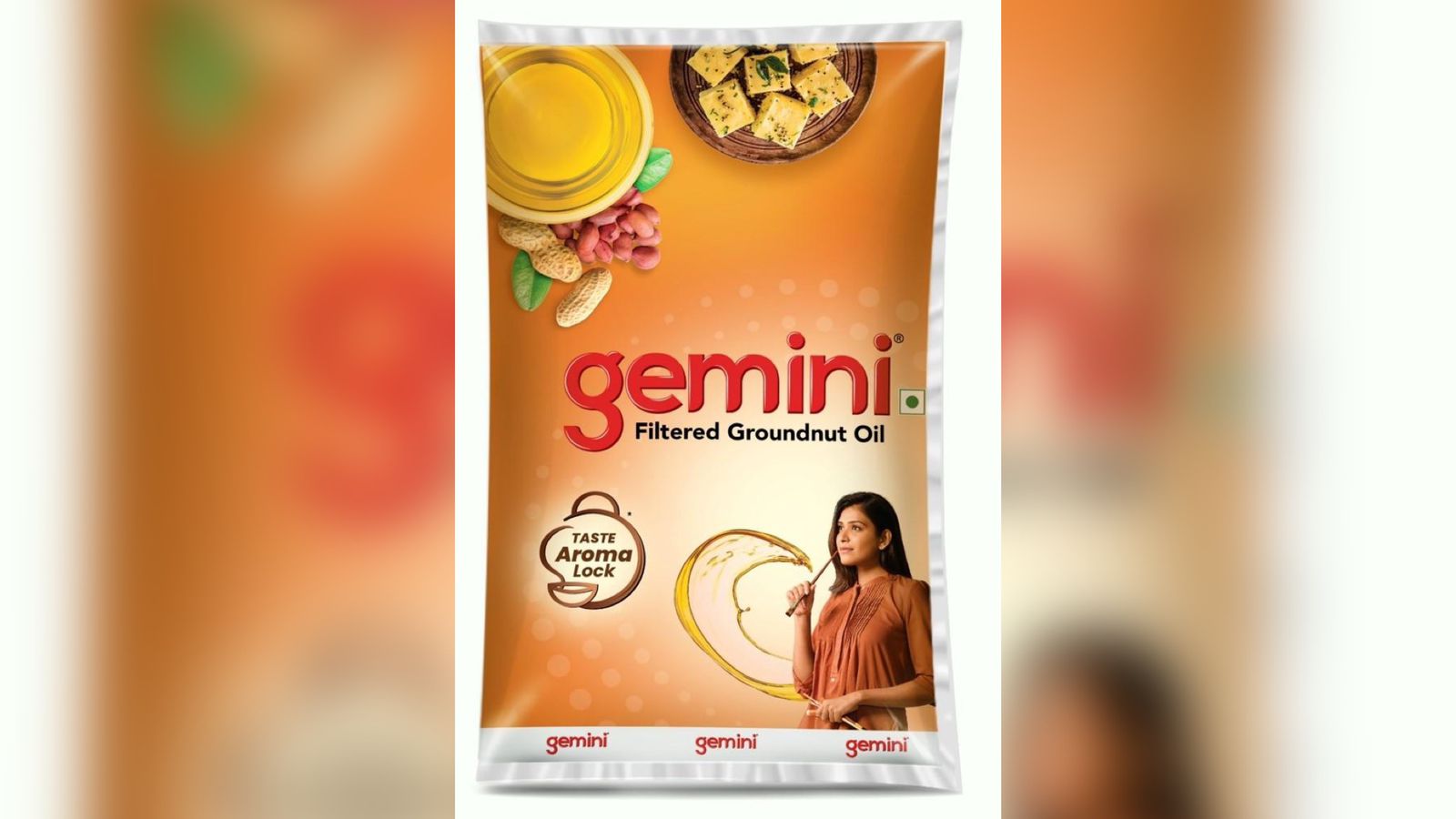 Highlighting the need to empower homemakers, Gemini Oil launched a new campaign today, #AajKyaBannaChahtiHo, based upon consumer insights. From a traditionalist who spends time cooking hot, healthy, and nutritious food for her family, the Gemini consumer has evolved to be progressive, who continues to prioritize her family's health and wellbeing and is passionate about pursuing her dreams. The campaign aims to emphasize the importance of homemakers having the time and support needed to pursue their own aspirations.
This year also marks the 40-year anniversary for the Gemini brand. With the launch of the new campaign, the brand is also transforming its iconic package design and logo across their portfolio of everyday oils, taste oils and Smart Health (wellness oils). The packaging design and logo have been revamped as a salute to the evolving values of the brand's consumers – representing balance between the time spent to ensures the family's health through good food and the time spent nurturing her hobbies and passions.
Commenting on the launch of the new campaign, Piyush Patnaik, Managing Director, Cargill's Oils Business in India said, "Gemini is our flagship brand, with a strong leadership footprint in different parts of the country. The Gemini campaign is a true testimony of the brand's desire to remain connected to our ever-evolving consumer. We will continue to build on this strong trust that our consumers have in us and provide the best solutions to them for generations to come. We are excited to be partners in our consumers' journeys of self-discovery and be their go-to brand as they continue to prioritize their family and themselves."
Talking about the new campaign, Subin Sivan, Marketing Head, Cargill's Oils Business in India said, "While our consumers' core is rooted in the wellbeing of their families, their values and choices have evolved over the years, and with the redesigned packaging, logo and new commercial we're evolving with them. 'Aaj Kya Bana Hai' is a question that has been posed to almost every woman across the social strata. While the times have changed, this question hasn't changed. Gemini's new campaign aims to support the evolving homemaker by encouraging everyone to change the question from 'Aaj Kya Bana Hai' to 'Aaj Kya Banna Chahti Ho'. This is possibly the first step to salute the spirit of the evolving homemaker and enable them to unlock time for their passions and aspirations."
The new packaging for Gemini Oils will be available to consumers in stores across Maharashtra and Goa, starting August 25, 2022.