For Whom Was the gun meant for questions Rohan Khaunte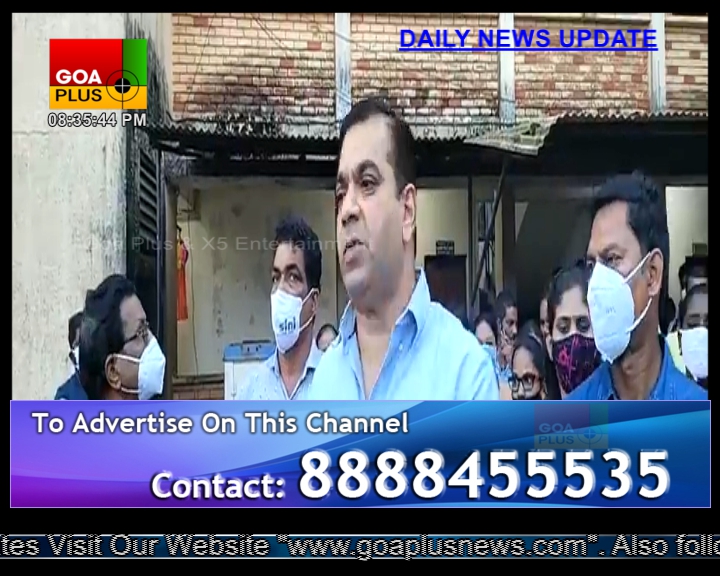 Porvorim: Independent MLA Rohan Khaunte on Wednesday said that the investigations to be conducted into the reason why BJP member Krishna Savlo Naik procured the gun.
He questioned whether Krishna wanted to eliminate him or Sarpanch or someone else in the run up for the upcoming election.
Khaunte on Wednesday sought a clarification from Chief Minister Dr Pramod Sawant as to why his own partymen from Porvorim constituency were allowed to continue with the criminal activities.
After meeting Superintendent of Police (North Goa) Shobhit Saxena, Khaunte said that the recent seizure of pistol and bullets from Krishna Naik needs to be investigated properly as to whom he was targeting.
He also questioned whether the incident is related to recent political development in Succoro panchayat as the accused was a part of the group including ex-Sarpanch Sandeep Vazarkar of that panchayat and one youth leader of BJP mandal, who is also a history-sheeter.
Khaunte also commented whether the pistol was to hit him or the current Sarpanch of Succoro or someone else who is my close aide, needs to be probed.
The Porvorim MLA accused Porvorim Police inspector Ninad Deulkar of shielding the BJP workers, who are involved in the criminal activities in the constituency.
He pointed out that Krishna Naik was earlier involved in serious offences wherein he was found to be brandishing knife during Holi and also creating ruckus on Narakasur day, which went unregistered in the police records.
He was also involved in attack on a doctor at Porvorim along with one Minesh Narvekar, who is also a BJP member from Saligao constituency.
The MLA said that the accused along with his accomplices were campaigning for BJP during Zilla Panchayat election.
Khaunte said that Porvorim police have been refusing to file FIR or investigate several cases that were reported to them recently.
During the interaction with SP, one Debbie from Succoro pointed out that she had filed complaint against Wilbert Ticlo (member of Goencho Rakhondar and brother of BJP Aldona MLA Glenn Ticlo) for harassment, extortion and threatening but no action was taken by Porvorim police.
A complaint against BJP leader Samir Sheikh for cheating a girl with the promise of marriage and then abandoning her after four years of live-in relationship was also reported to Porvorim police station, which went without registration of FIR, the SP was told by the delegation today.
In yet another incident, Rohan Volvoikar, who is a supporter of Khaunte was attacked by one Viraj Tirankar. He also attacked women and children. The serious offence was registered as non cognizable by Porvorim police.
A vehicle belonging to Narayan Naik, a close aide of Khaunte, was damaged at Verem by unknown persons but no FIR was filed by police and investigation was not done.
During the meeting, delegation led by Khaunte also pointed out that a girl tried to commit suicide when she was raped in a car.
"We have been facing lot of issues with Porvorim police station .. Porvorim police inspector is a puppet of government and has been intimidating, insulting and not giving justice to Porvorkars," he said.
Khaunte said that the innocent people are being tagged as criminal while the real criminals are going scot-free. "2-3 months back we had come with the similar instance, informing about instances and issues of particular police inspector," he pointed out.
The MLA said that despite urging there is no police patrolling at dark places or where migrant population is in a large number. Khaunte also said that the tenant verification was not done properly by Porvorim police inspector.