For the first time ever, KFC introduces a limited-edition Special Bucket
Marked by unique design elements, this Special Bucket is available from 11th To 17th August; grab yours now!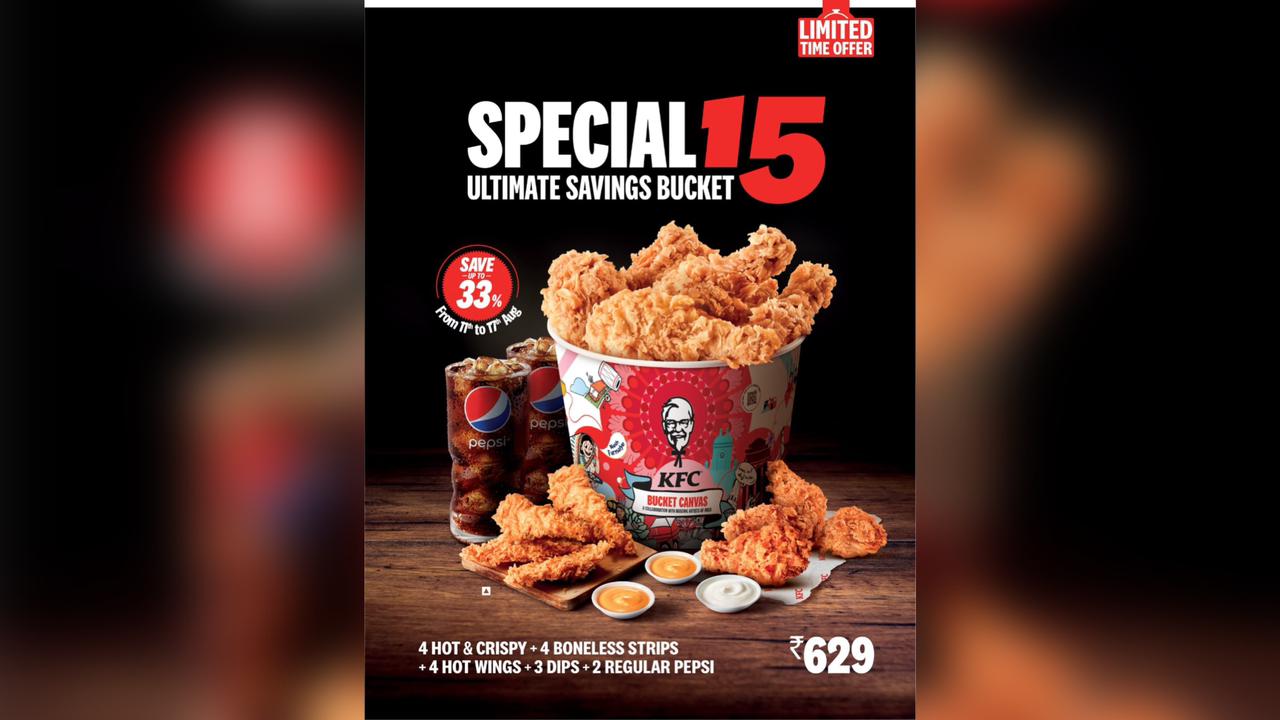 National, 12th August 2022: If you thought the extended weekends and additional holidays was the best thing to happen to you this month, well, there's more! Presenting for the first time in India, a limited-edition KFC Special 15 Bucket – a celebratory Bucket marked by an unique vibrant design. The exquisite Bucket celebrates the brand's presence across 150 cities in the country and is curated from designs by budding artists in the country. The iconic KFC Bucket turned canvas for these artists as they drew inspiration from the art, architecture and cultural elements of different cities. This Bucket is available from 11th to 17th August across KFC restaurants. And the celebrations get crispier as the Bucket is full of your KFC favourities: Hot & Crispy chicken, Chicken Strips, Hot Wings, tantalizing dips and cool Pepsi. This limited-edition Bucket has something for all your unlimited KFC cravings. So, get your hands on this Bucket before it runs out; walk into your nearest KFC restaurant or order on the KFC App or Website.
A long weekend is the right occasion for a get-together with friends and family. What better way to catch-up with loved ones than over a Bucket of KFC crispiness? And the Special Bucket, with its exciting design, makes for perfect conversation – scan through its different design elements & try to spot some typical to your city. Like all things KFC, this Bucket too comes with the added assurance of KFC's 5X Safety Promise, offering the signature taste of KFC with the assurance of heighted food safety & hygiene. Available at just INR. 629, the Special 15 Bucket is available from 11th to 17th August at all KFC restaurants across the country and can be ordered with ease from the all-new KFC App & website <>. Here's to a 'special' week ahead!