Elected Representatives and Voters Share Cordial Relationship: P.S Sreedharan Pillai (Hon'ble Governor of Goa)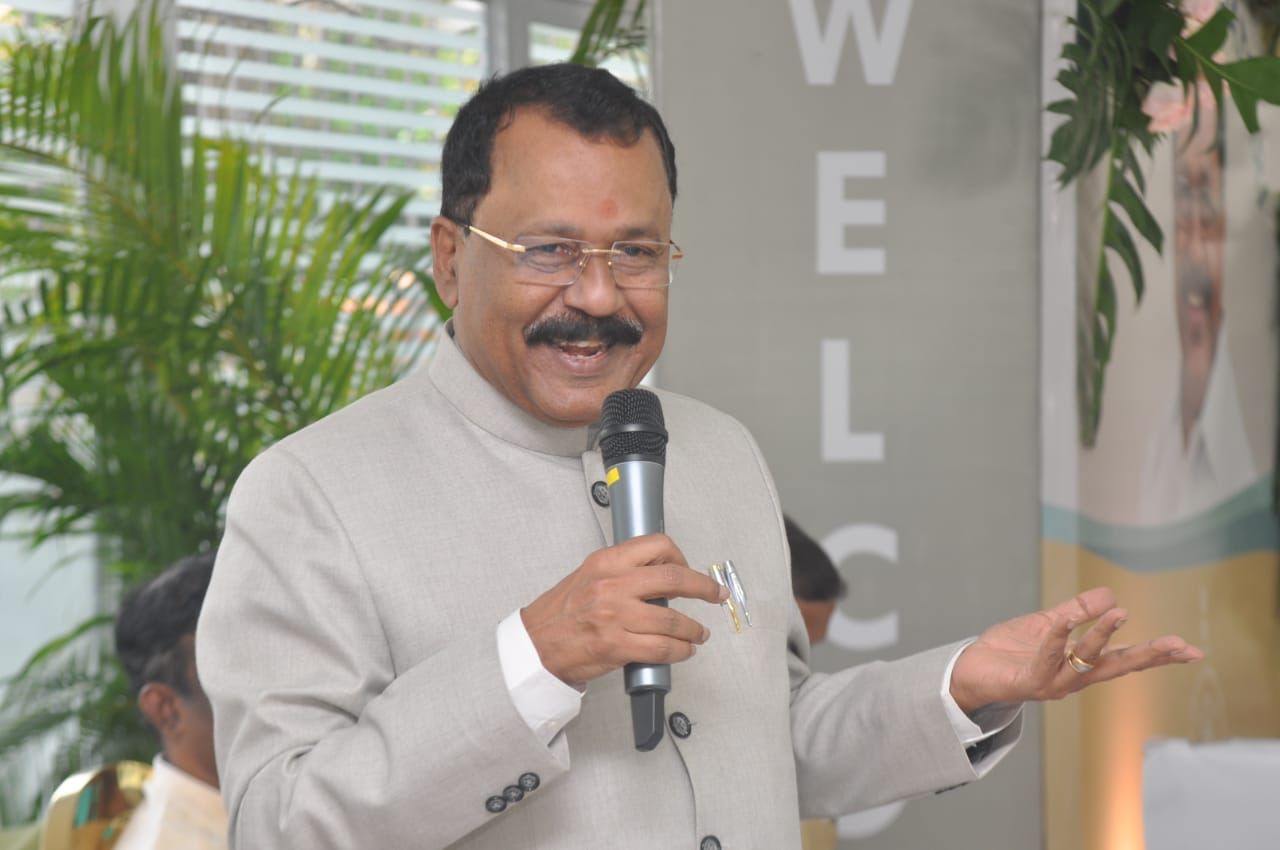 Panaji- Governor, Shri P.S. Sreedharan Pillai asserting that elected representatives and voters share cordial relations in the State said elected representatives always listen to the grievances of the people patiently and are always accessible to the people for which I am impressed.
The Governor, Shri. P.S. Sreedharan Pillai visited Shree Vithal Mandir, Karapur, Sankhali in Bicholim Taluka and Valpoi and Honda in Sattari taluka today as part of "Sampurna Goa Yatra".
Shri Pillai on his arrival at Shree Vithal Mandir, Karapur, Sankhali was received by Former Chief Minister and President of Shree Vithal Devasthan Shri Pratapsingh Rane, Dr. Deviya Rane, MLA, Poriem and others. Shri Rane briefed him about the functioning and history of the oldest temple in Karapur, Sankhali. The Governor offered Darshan and prayers at the Temple.
At Valpoi, the Governor was received by Dr. Deviya Rane, MLA, Poriem and Chairman, Forest Corporation. Present on the occasion were Smt. Shaijjin Shaikh, Chairperson Valpoi Municipal Council, Shri Anil Katkar, Vice Chairperson, Shri Sanjiv Gauns Desai, Addl. Collector, North Goa, Shri Pravin Parab, Dy. Collector, Suryajirao Rane, Block Development Officer, Shri Mihir Vardhan, IAS(Retd), Secretary to the Governor and Shri Vinod Shinde.
Later, the Governor interacted with newly elected Sarpanchas and Members of Village Panchayats of Honda, Poriem, Morlem, Kerim, Bhirondem, Pissurlem, Mauxi, Dongurli, Thane Nagargao, Sanvordem, Cotodem and Guleli at MLA Office Hall, Valpoi.
Shri Amit Shirodkar, Sarpanch Morlem, Shri Udaysingh Rane, Sarpanch, Bhironda presented a brief report of their concerned villages.
Highlighting the remarkable progress made by the State Government, Shri Pillai said, if you consider per capita income index, Goa is at the top position while for happiness index it is Mizoram State which is at first position.
The Governor informed that Rajbhavan will look into their representations from various Panahayats in the State. The demands made by Sarpanchas will be handed over to the concerned departments and will also personally pursue the matter till it is solved, he pointed.
Speaking on the occasion Dr. Deviya Rane, MLA, Poriem complimented the initiatives taken by the Governor for the betterment of the public and informed that the Governor office till now have helped 71 NGO's and have provided financial assistance for more than 420 dialysis patients.
Through the on-going Sampurna Goa Yatra, the Governor is witnessing the social fabric and the problems faced by the people from across the State. We Goans are living a modern life, but at the same time no one has forgotten the cultural traditions and the historic culture of our State, she said.
Putting across her vision to develop Sattari taluka Dr. Rane underscored the idea of improving the economic activities in Sattari taluka and also showed keen interest to boost eco-tourism activities in Sattari taluka in years to come.
The Governor disbursed financial assistance for Dialysis patients in Sattari taluka.
Earlier, Shri Suryajirao Rane, Block Development Officer welcomed the guest. Shri Pravin Parab proposed a vote of thanks.
Governor, Shri. P.S. Sreedharan Pillai later visited the ACGL plant at Honda, Sattari. Dr. Deviya Rane, MLA, Poriem was also present and were received by Shri O.V. Ajay, CEO and Executive Director of ACGL. Shri Ajay briefed them about the functioning of ACGL and BBD departments. Shri Raghuvendra Butola, CFO, Shri Prakash Naik, Head HR, Shri Dilip Desai, General Manager, Design and Shri Christe Gomes, General Manager, Operation and others were present on the occasion.