COVID19 Virus Follows instructions of PM Modi & BJP- Amit Patkar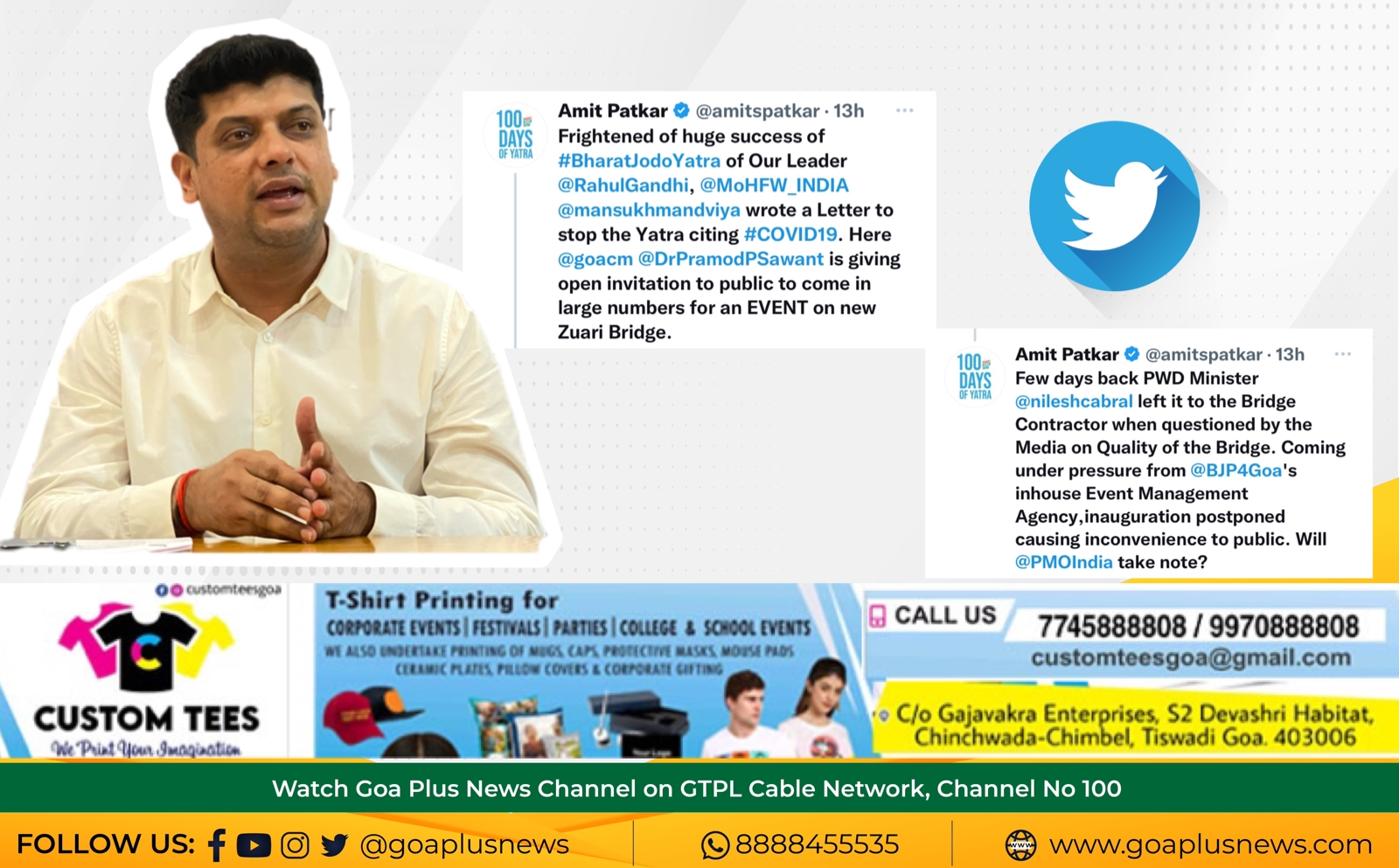 Panaji – It appears that even Covid19 Virus now takes permission of BJP Government under Prime Minister Narendra Modi & spreads as per the political convenience of the BJP Government, charged Congress President Amit Patkar.
Taking potshot at the goof-up of the Chief Minister Dr. Pramod Sawant over annoucement of inaiguration of the new Zuari Bridge, Congress President termed BJP as opportunist & obsessed for events to make fortunes from "Mission Commission".
Frightened of huge success of Bharat Jodo Yatra of Our Leader Rahul Gandhi, Union Health Minister Mansukh Mandviya wrote a Letter to him asking to stop the Yatra citing COVID19. In sharp contrast, Chief Minister Dr. Pramod Sawant is giving open invitation to public to come in large numbers for an event on new Zuari Bridge, stated Amit Patkar.
Few days back PWD Minister Nilesh Cabral left it to the Bridge Contractor when questioned by the Media on Quality of the Bridge. Coming under pressure from BJP's inhouse Event Management Agency, Chief Minister has postponed the inauguration by three days causing inconvenience to public. Will Prime Minister Narendra Modi take note?, questioned Amit Patkar.
There is nothing to celebrate. Let the new bridge pass the quality test. Goans are facing nightmares on the "Atal Setu" which was inaugurated with similar "Josh" when the bridge was actually incomplete and still remains incomplete, pointed Amit Patkar.
People of Goa suffered a lot during the Inauguration of Manohar International Airport. I appeal to the Goans not to risk their lives on the bridge as BJP's obsession for making fortunes from event management will surely result in mismanagement and chaos at the inauguration function, warned Amit Patkar.
I also condemn the statement of the Chief Minister that the celebrations are organised to "Gift" the bridge to Goans. The bridge is constructed from taxpayers money and it is not BJP's private property to gift to Goans, Amit Patkar said.