Constitute committee under sitting HC judge to Fix Responsibilities on lost Assembly Records: Amarnath Panjikar
Speaker Must file Police complaint & Investigate Role of Chief minister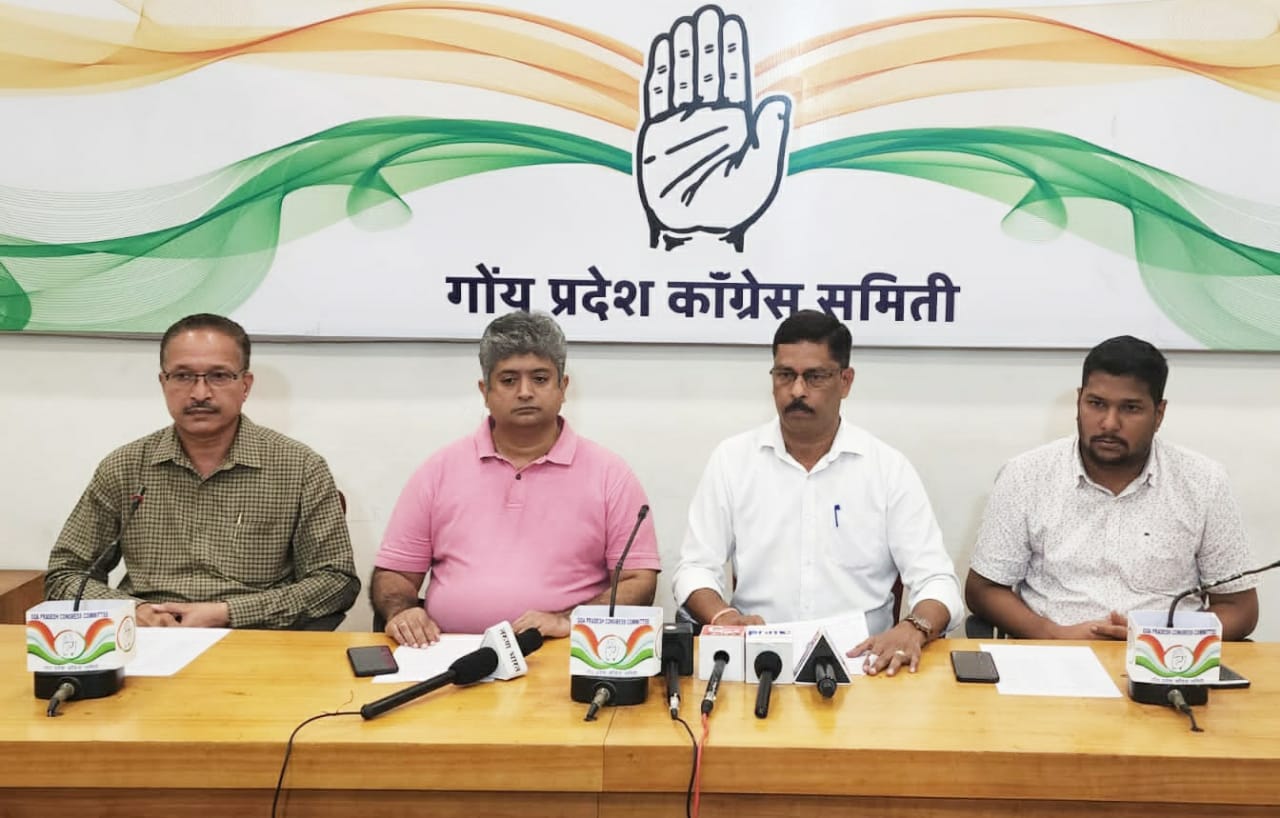 Panaji: The BJP Government in the Country is all out to manipulate history & destroy records of historic importance to create an impression that everything happened in the Country only after 2014. They started with the "Parivartan" agenda in 2012 and eventually transformed it into "Modification". It is shocking that the most irresponsible Chief Minister Dr. Pramod Sawant revealed almost after five years since he became the Speaker of Goa Legislative Assembly that the important records of the speeches of tallest leader of the Bahujan Samaj and first Chief Minister of Goa Late Dayanand alias Bahusaheb Bandodkar and other senior leaders are lost, charged Congress Media Cell Chairman Amarnath Panjikar.
We demand that the Chief Minister must immediately conduct inquiry of the matter by the sitting Judge of the High Court and investigate the serious lapse on part of the Government for the loss of the important documents. Government cannot turn a blind eye on this blunder and must dare to fix responsibility demanded Amarnath Panjikar.
Addressing a Press Conference at Congress House today in the presence of Congress General Secretary Pradip Naik, Spokesperson Adv. Shriunivas Khalap and Aldona Block President Ashwin D'Souza, Congress Media Cell Chairperson said that we suspect conspiracy and calculated game plan behind the statement of the Chief Minister Dr. Pramod Sawant. This is nothing but an attempt to wipe off the legacy of eminent Leaders like late Bahusaheb Bandodkar, Dr. Jack Sequeira, Adv. Eduarado Faleiro, Prof. Gopalrao Mayekar, Shashikala Kakodkar, Anant alias Babu Naik, Dr. Wilfred D'Souza, Adv. Ramakant Khalap, Shaikh Hassan Haroon, Dr. Kashinath Jalmi, Adv. Uday Bhembre, Surendra Shirsat, Adv. Radharao Gracias and many others.
We want to remind the Chief Minister Dr. Pramod Sawant that BJP Government came to power in 2012 and Rajendra Arlekar was the Speaker of Goa Legislative Assembly from 2012 to 2015. He was succeeded by Anant Shet from 2016 to 2017 and Dr. Pramod Sawant himself became the Speaker of Goa Legislative Assembly from 2017 to 2019 succeeded by Rajesh Patnekar from 2019 to 2022. None of them uttered a word on these lost documents. This indicates that they were either completely ignorant or had malicious intentions behind maintaining the silence. The Chief Minister Dr. Pramod Sawant who made a statement speaking at an event co-organized by a BJP propaganda agency Rambhau Mhalgi Prabhodini must explain to the people of Goa why he maintained a conspicuous silence for last so many years, questioned Amarnath Panjikar.
It was the duty of Dr. Pramod Sawant to inform the Goa Legislative Assembly about this serious lapse of lost documents of constitutional importance when he was holding the position of the Speaker. We suspect that there is some conspiracy theory behind Dr. Pramod Sawant maintaining silence all these years and making the revelations now. The Goa Assembly Speaker Ramesh Tawadkar must file a FIR immediately to investigate on the lost records as claimed by the Chief Minister and should make the Chief Minister one of the accused, demanded Adv. Shrinivas Khalap. He also emphasized that under the Constitution, special care and protection needs to be given to the records of the Parliament & Legislative Assemblies. The entire administration and legal cells will collapse if the records are lost, he claimed.
It may be noted that various landmark issues were discussed in the Goa Legislative Assembly from 1963 to 2000, the period of which the records are lost as informed by the Chief Minister. Opinion Poll, Statehood, Official Language Act, Kul-Mundkar Act and various other proceedings were held in those particular years. BJP can stoop to any level to impose their undemocratic and dictatorial agenda. These records can be destroyed by BJP Government themselves as part of their strategy to destroy everything which does not give them credit, claimed Amarnath Panjikar.