Congress MLA's Submit Memorandum to the speaker Demanding Probe on Lost Records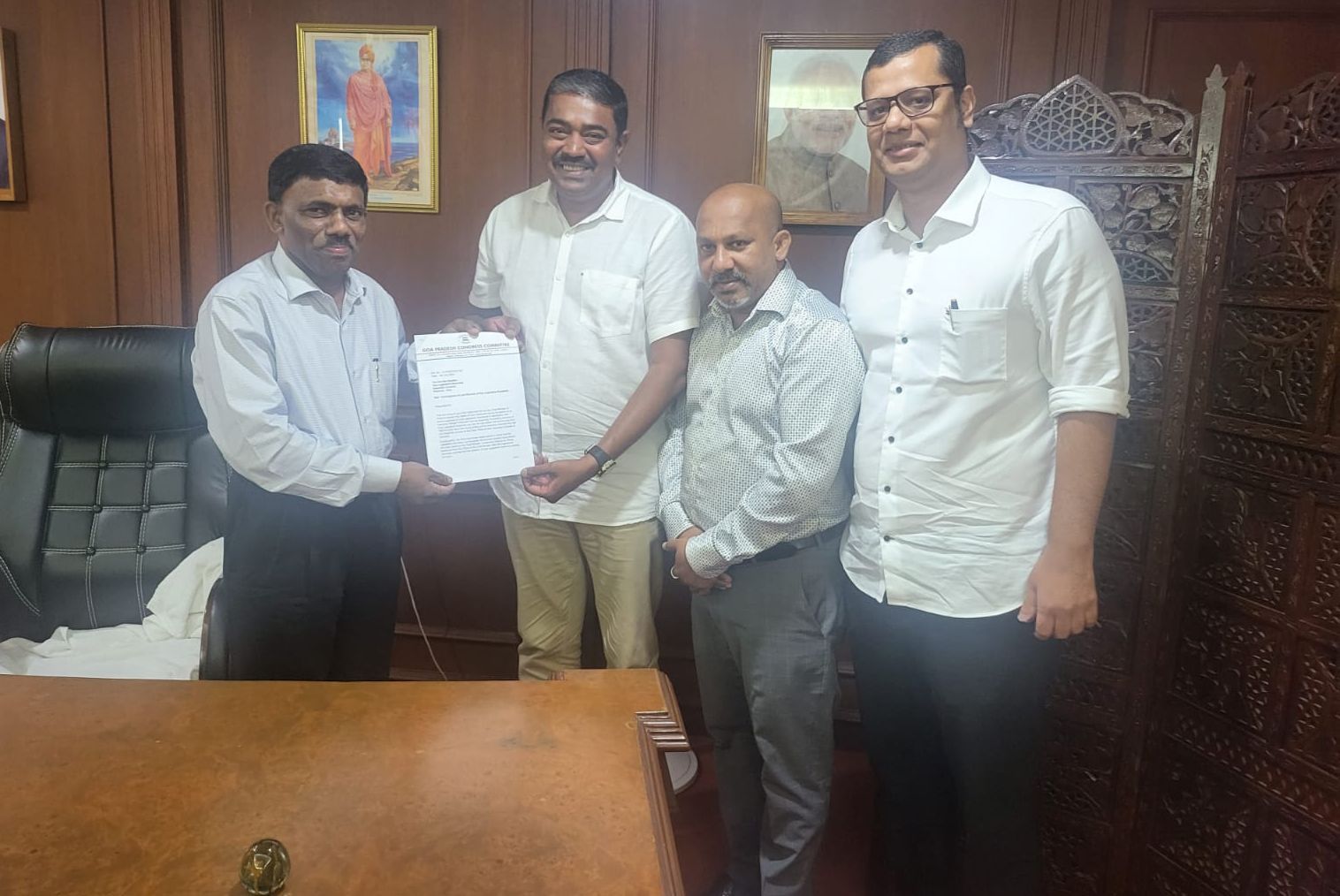 Panaji – Congress Party today submitted a Memorandum to the Speaker of Goa Legislative Assembly Ramesh Tawadkar demanding probe in the lost Assembly Records as claimed by the Chief Minister Dr. Pramod Sawant.
The Representation signed by all eleven MLA's of the Congress was handed over to the Speaker by Deputy CLP Leader Sankalp Amonkar, Working President Yuri Alemao and Quepem MLA Altone D'Costa.
The Memorandum addressed to the Speaker states " This to bring to your kind notice that the Hon'ble Chief Minister Dr. Pramod Sawant has made a Public Statement during his speech at an event organised by Goa Legislature Secretariat in association with Rambhau Mhalgi Prabhodini that the Assembly Proceeding Records of Goa Legislative Assembly are lost. He has stated that the Records from 1963 to 2000 were lost during shifting of the Assembly Records from the Old Assembly housed at Adil Shah Place to New Assembly Complex at Porvorim.
Subsequently, we have read some media reports in which first the Legislative Secretary and thereafter the Hon'ble Speaker have refuted the claim made by the Chief Minister. Incidentally there is no official statement from the Office of the Chief Minister after the Legislature Secretary and the Hon'ble Speaker of Goa Legislative Assembly refuting his claim, mentions the Memorandum.
It further states that " In view of the above it is pertinent to do the fact finding on the exact intention of the Chief Minister Dr. Pramod Sawant who also held the position of the Speaker from 2017 to 2019. There is apprehensions in the minds of Citizens on the safety & security of the Assembly Proceeding Records which are of paramount importance for posterity. There is fear in minds of the people that the Assembly Records may be destroyed in an attempt to twist the historical milestones of the State.
We therefore appeal to you to Constitute a House Committee giving equal representation to all the Members of Legislative Assembly to investigate the real intention behind the statement of the Chief Minister. We also urge you to file a Complaint before the appropriate competent Authority to start an inquiry on the same.
We hope that you will take serious note of the concerns raised by us and act accordingly.
Congress will also raise the issue in the upcoming Assembly Session.