Congress & Goa Forward demands action against TMC-IPAC over collecting data of voters
Seize all data collected by TMC and IPAC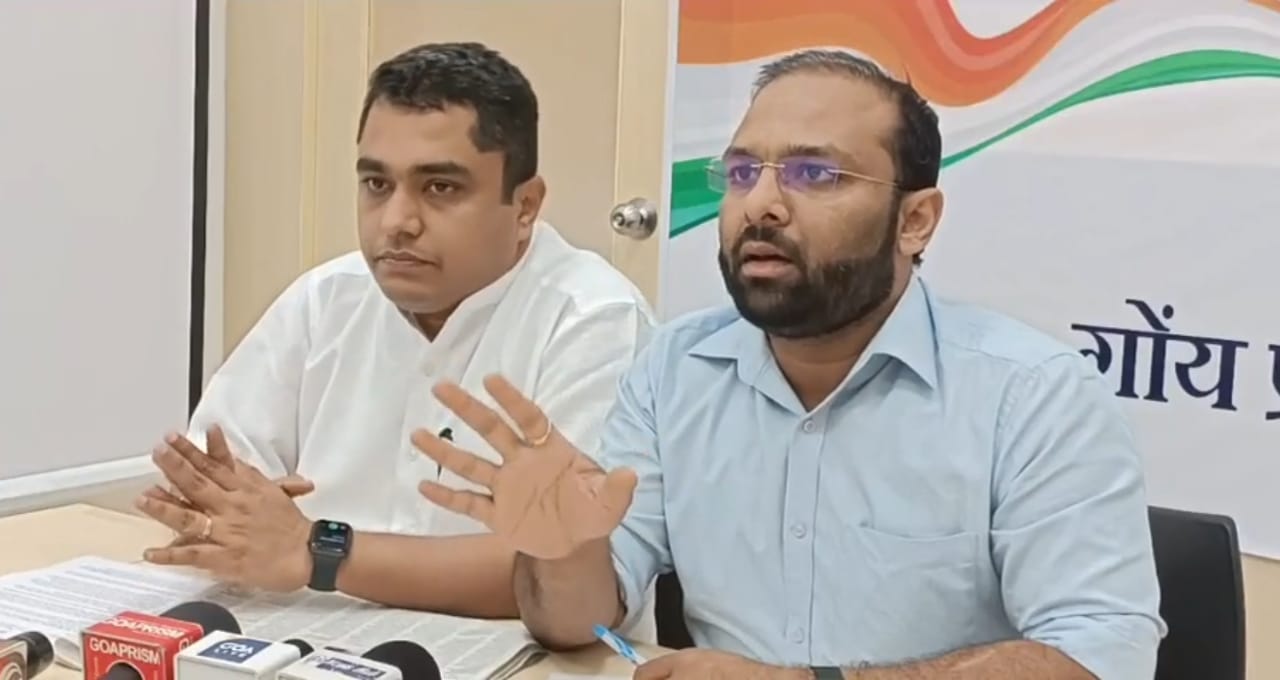 PANAJI: The Congress and Goa Forward Party have jointly lodged a complaint against Trinamool Congress Party and IPAC for collecting voters data through dubious means for perpetrating a larger conspiracy, with the Chief Election Commissioner, NewDelhi.
Congress General Secretary Sunil Kawthankar and Goa Forward General Secretary (Org) Durgadas Kamat on Saturday jointly addressed a press conference in Panaji and said that they will not allow TMC and IPAC to sell the data of voters.
Sunil Kawthankar said that TMC and IPAC are collecting data of voters by launching schemes. "The manner in which they are misleading people and collecting their personal information warrants serious investigation." He said.
He said that TMC has been going door to door giving women a card stating that they will get money once TMC comes to power. "while doing this process of issuing cards, they collect all the personal data of voter." He pointed out.
"TMC claims that around 3 lakh women and more than 2 lakh youth have enrolled for these schemes. As it turns out, their exercise is not just an awareness drive for their 2022 election campaign. It is in fact a massive data collection drive where they will use this data of lakhs of Goans for purposes other than the current election." Kawthankar said.
He said that it is against the law to misuse the data without the consent of voters.
He informed that TMC has appointed IPAC as the election campaign management firm. "TMC is collecting personal data and sharing it with IPAC without the consent of the Goan voter.'' He said.
"TMC is using Goa as an experiment and helping BJP to come to power. TMC will not win a single seat, they are here to divide votes and help BJP."He said.
Durgadas Kamat said that they have lodged a complaint with the election commission in this regard. "we will not allow TMC and IPAC to sell data of Goan voters." He said.
"Prashant Kishore who is associated with IPAC stated in a recent interview on NDTV that they are following a model which will "Provide wealth of data and first hand information for Trinamool and IPAC to figure it out that if they have to go beyond and if they have to do a party at national level, what it takes." Kamat informed.
"This means that the data collected from Goan women and youth in the name of schemes is used for purposes other than the scheme itself." He said.
Both the alliance partners have demanded to take serious cognizance of the issue and seize all data collected by TMC and IPAC immediately.