Congress and BJP are scared of AAP: Amit Palekar.
Taxi operators are not mafias but the politicians are real mafias : Rajdeep Naik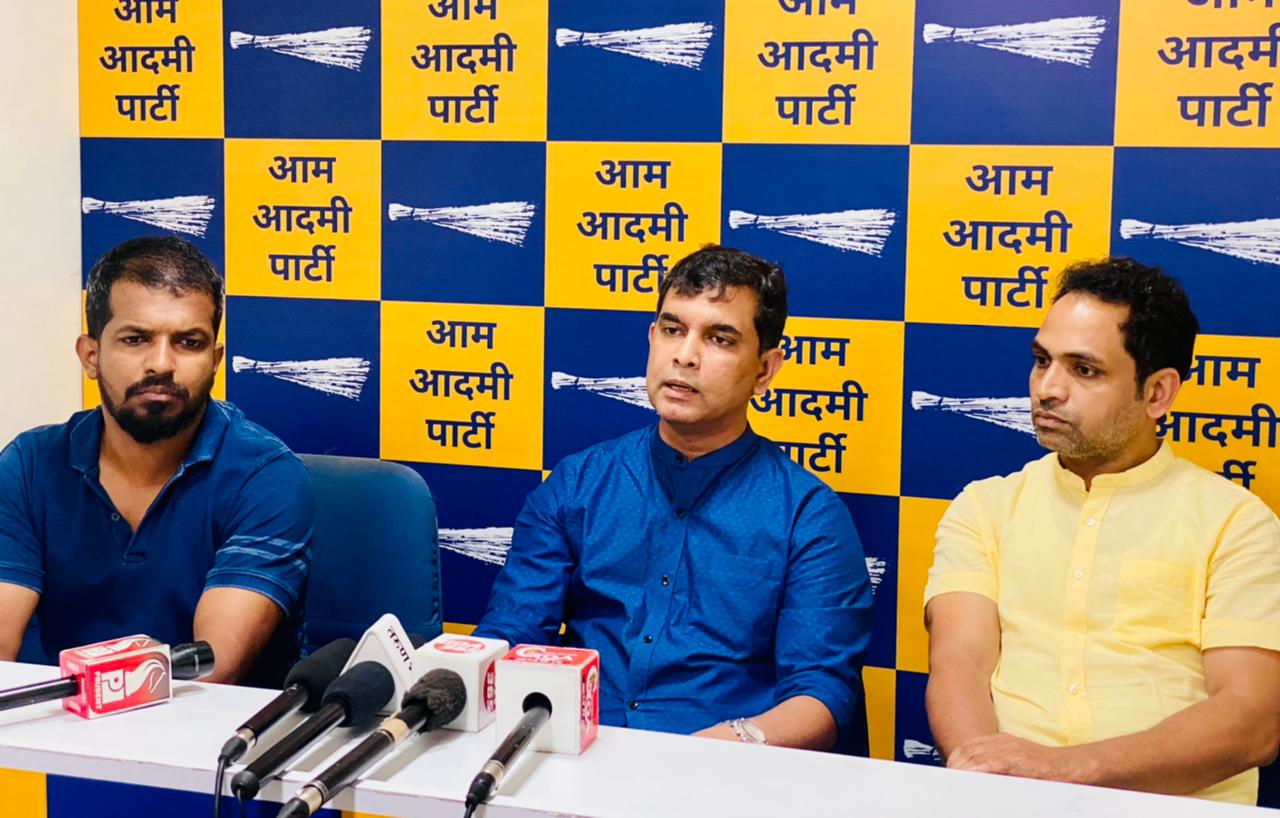 Arvind Kejriwal during his several visits announced various guarantees for the Goans. Currently, has been receiving overwhelming response from the Goans. Looking at this, Congress and the BJP party are scared of the Aam Aadmi Party. Therefore, currently both parties are busy at criticising AAP on social media, said AAP leader Amit Palekar on Thursday.
"AAP works for a common man. Aam Aadmi Party national convenor and Delhi CM Arvind Kejriwal promised four guarantees to auto and taxi operators, on his last visit. There are 25 thousand taxi operators and during Covid their economic conditions became worst. Despite this, the government made compulsory to set up a meter worth 11 thousand. Although, it is possible within five thousand. And these politicians call Taxi operators mafias. AAP condemns this", said Palekar.
He said, "From so many years the government is framing the policies for the taxi operators without taking them into consideration. The system made them vulnerable. That's why AAP is set to form a Corporation comprises of two officers and taxi operators and taxi operators will decide what is good for them".
Palekar slammed the government who are busy making Taxicars villain. The government never provided a platform for taxi operators. Therefore, there is a misunderstanding between taxi operators and tourism stakeholders, he opined.
On being asked about scrapping Goa miles, Palekar said, "the government should have taken Taxi operators into consideration before framing any policies regarding the business. There should be a symbiotic relationship business model. The government didn't bother to have a word with Taxi operators before introducing any new policies".
"According to 2021 report three government schools topped the list. A single government school from Goa didn't get the recognition. This indicates, what is the status of Goa's education system", Palekar said.
Rajdeep Naik said, "we have been studying the HC order, so that we can challenge it in SC. Taxi operators didn't get a chance to represent themselves properly. The government is failed to solve their issues. All politicians are becoming crorepati and common is becoming roadpati. Taxi operators are not mafias but the politicians are real mafias".
Sudesh Mayekar said, "Taxi operators are brand ambassador of tourism sector. When the government frame policies for the operators, they don't take operators into consideration. Therefore,
AAP will form Corporation comprises of two officers and taxi/auto operators, where they will decide about the app, fares and all other things".