Colvale Jail security staff arrested with drugs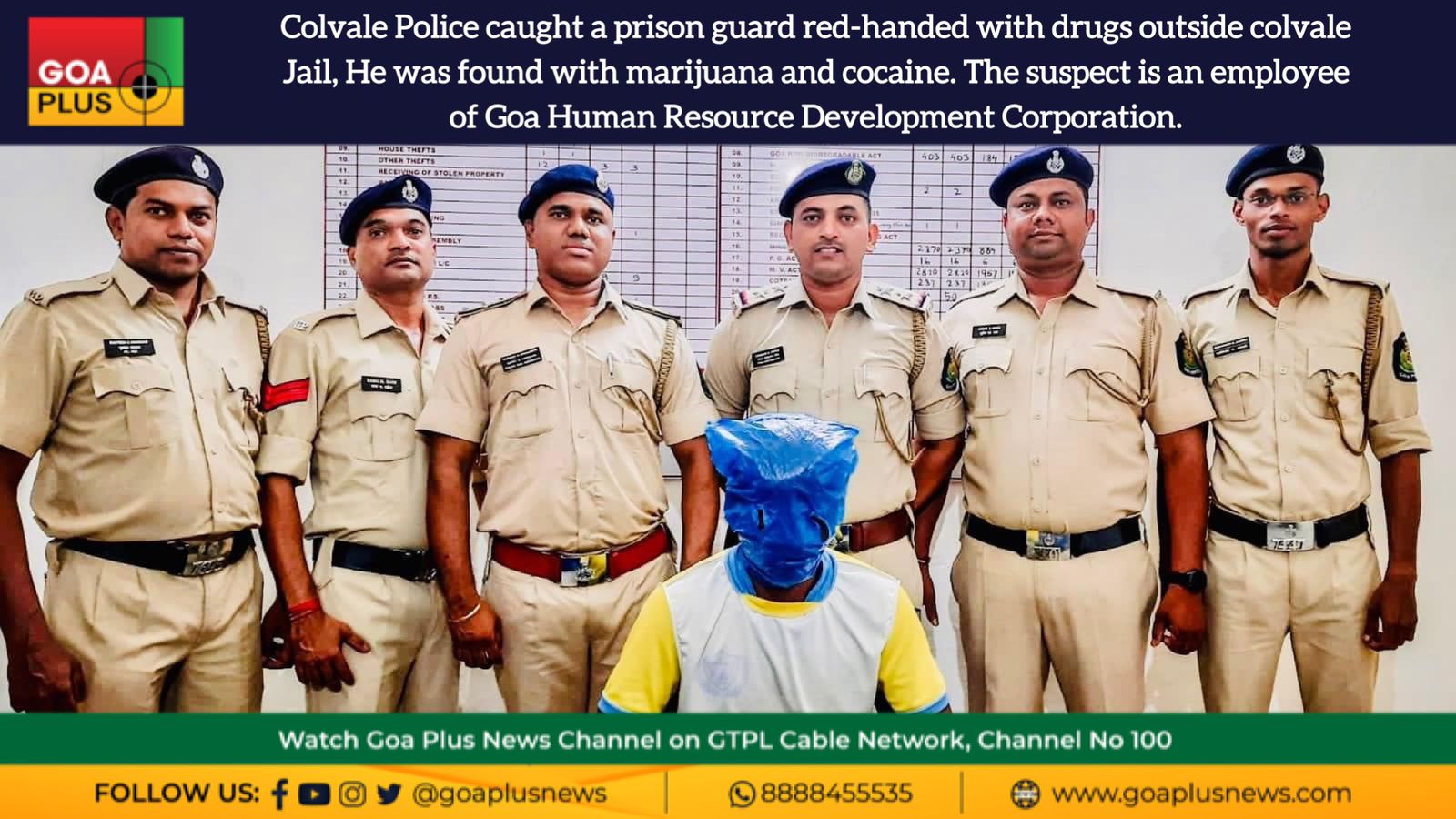 Panaji: Colvale Police have arrested one Mr. Sandesh Varak, age 28 yrs R/o Ibrampur, Pernem – Goa with illegal possession of drugs.
Information was received regarding the above person working as a security guard in Colvale Jail coming with drugs meant to supplying to a prisoner. Accordingly a raid was conducted by a team of PSI Mandar Parab during which accused person was found in possession with Ganja weighing 208 grams and 7 grams Cocaine, all worth Rs. 1,04,000/-.
Accused person was working as security guard for GHRDC and posted at Colvale Jail.
Further accused person was arrested under sections 20(b)(ii)(A) and 29 of NDPS act.
It has been revealed that accused person had conspired with a prisoner Mr. Satish Koli in Colvale Jail to procure and supply the drugs. Hence police have also booked the accused for criminal conspiracy.
The raid was Conducted under the supervision of SP North Shobit Saksena, IPS and SDPO Mapusa Jivba Dalvi.
Further investigation is in progress.