CELEBRATE THIS VALENTINE'S DAY WITH STUNNING PLATINUM LOVE BANDS BY PLATINUM DAYS OF LOVE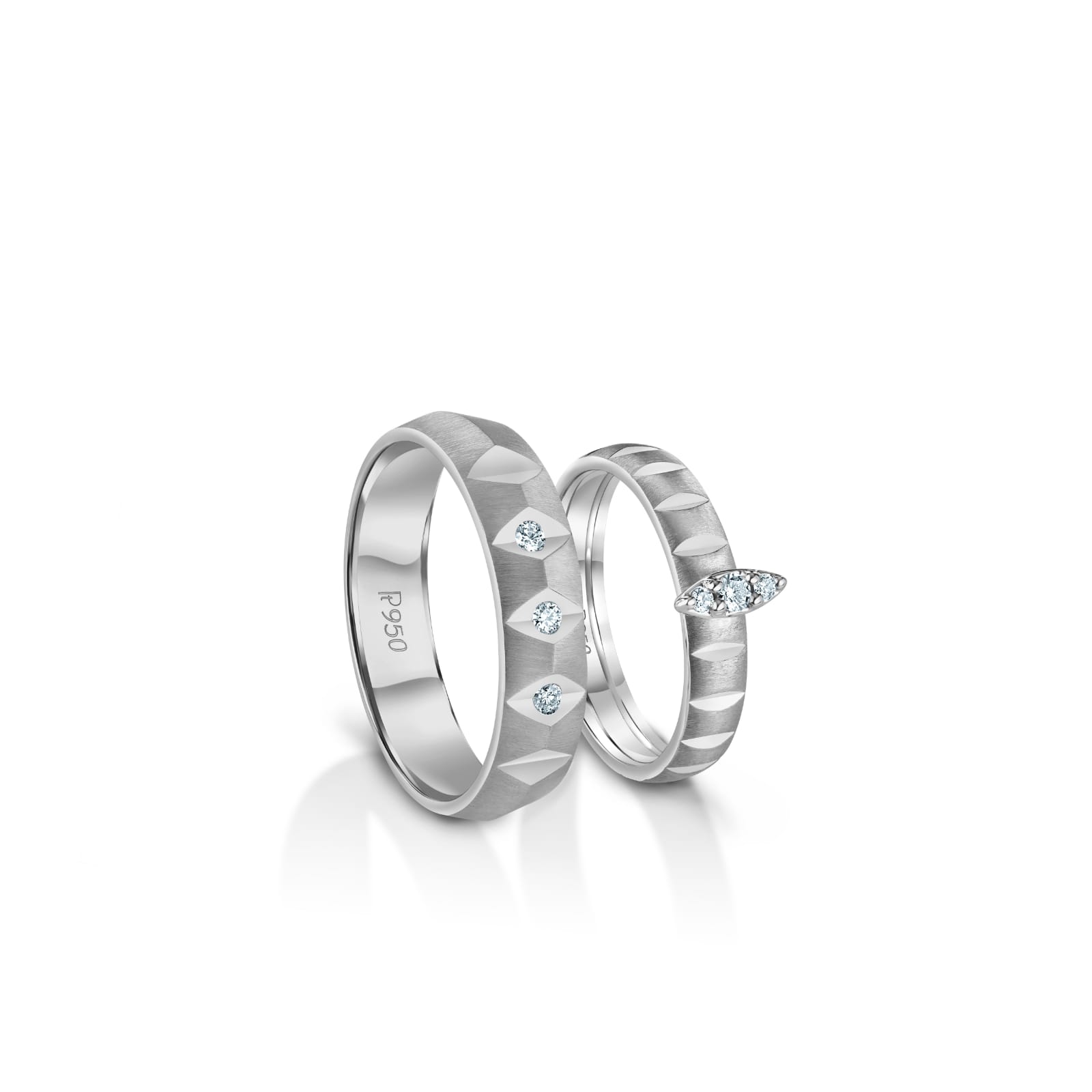 January 2023: As we enter the month of love with Valentine's Day ruling the feelings, it is the perfect time of the year to celebrate, cherish and commemorate the love that you share. A love that has transcended the journey of finding that elusive perfect someone to discovering perfection within each other. Only a metal as resilient as Platinum, with its subtle sheen and unique ability to retain its form and shape through the years, is fitting to celebrate this love that is defined by the progressive values of mutual respect and companionship. This Valentine's Day, as you scout for the ideal marker of your rare love, choose from a range of exquisitely crafted Platinum Love Bands by PGI's Platinum Days of Love.
The stunning white metal, platinum, is popularly known as the 'metal of love' and resonates with the new-age values that define the younger generation's interpretation of love and togetherness. Each uniquely crafted love band represents a special tale of love, where laughter triumphs over tears, mutual respect overcomes archaic societal norms and friendship forms the very foundation of the relationship. With every soft graze of the special someone's fingers lingering softly over the love bands placed precariously on each other's fingers, there is a promise of a love that will always be there to support, encourage and cherish all that you are and all that you can be your commitment to achieve many milestones on your journey together. Cast in rare and strong platinum, they are crafted to never wear away, matching the resilience of your love.
These love bands with repeating grooves are a perfect marker of how there's no limit to what you can achieve, with your partner's constant support. Much like platinum's high density and strength that provide the best support to diamonds, holding them in place for ages to come.